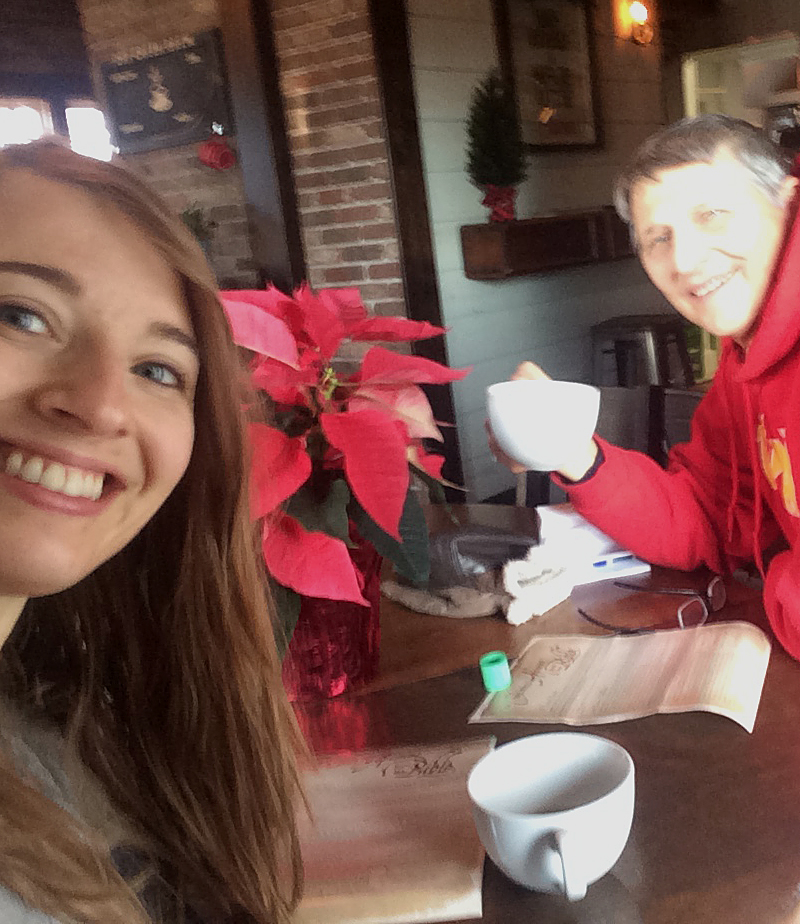 "Should I stand up and read the Christmas scroll to everyone here in the coffee shop?" my dad asked me this morning as we sat down together in a cute small coffee shop.
"Not if you want me here," I replied with a smile, feeling that wasn't the best approach. 🙂
He laughed.
Thankfully God did provide gospel opportunities at the coffee shop, and ones that were a bit more natural.
Dad gave Christmas Scrolls (which contains the Christmas account from the Bible) to people at a couple tables next to us. Then we thanked the girl who worked there as we were walking out.
"Have fun setting up your tree!" she told us (we had told her we just came from cutting down our tree). She said, "I've never had a real tree, we've always just had an artificial one."
"Well, you know what I tell people?" my dad replied. "It's okay to have an artificial Christmas tree. But it's NOT okay to have an artificial Christmas!"
She heartily agreed.
Then my dad continued, "Today Americans are biblically illiterate. They know more about the Grinch than about Christ."
"Preach it!" another lady drinking her coffee said.
My dad laughed.
"We're trying!" we said.
As we walked out I told dad, "You should have said, 'Really?! Preach Here? Now?'"
Dad laughed.
Christmastime provides so many new ways to turn people's thoughts to spiritual things. May the Lord open opportunities for all of us.