When a young lady learns to replace lies with truth and speak truth TO herself, she will see how God's Word will transform each area of her life as the truth sets her free!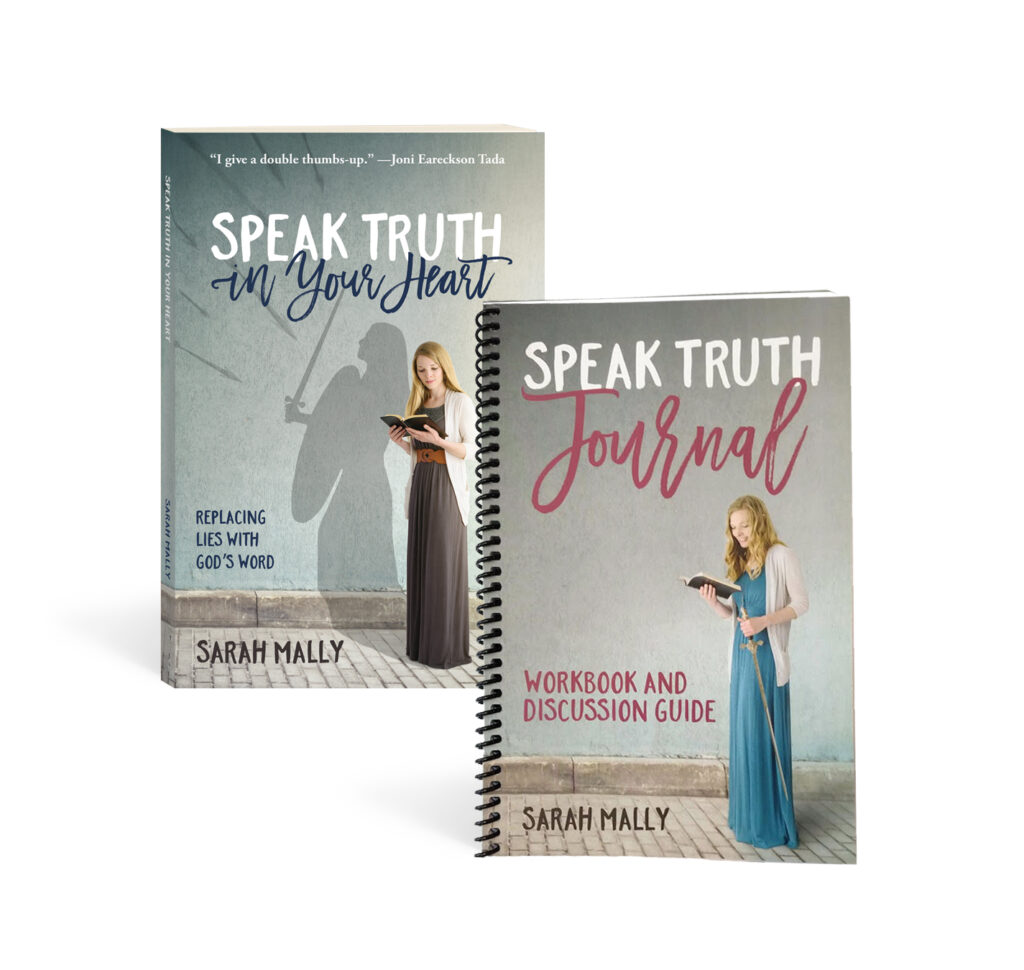 Young ladies today are bombarded with lies. Many girls try to change their wrong actions, but never learn to discern the wrong thinking behind the actions. Sarah Mally challenges girls to identify lies which are root issues behind struggles they face and combat them with truth from Scripture. She helps girls learn to identify the "deeper" lies underneath the "surface" lies, and to realize that it is not enough to simply know the truth—we need to speak it to ourselves. As Psalm 15:2 says, we need to "speak truth in our hearts."
From the beginning, Satan's strategy has been to use deception. This is why we must be well grounded in the Word of God. The Bible alone is the standard. We need to know it—and know it well!
Including thought-provoking cartoons, stories, biblical teaching, and practical steps of action, this book teaches girls to replace lies with the truth and align their thinking with God's Word. Diagrams throughout the book help young ladies identify "root" lies they may be believing and show the progression of where wrong thinking will lead. When a young lady learns to speak truth TO herself, she is planting her feet upon an unshakable foundation that will resist even the most powerful attacks of the enemy.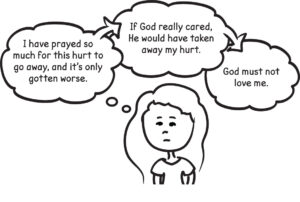 For individual or group study, the Speak Truth Journal accompanies the book Speak Truth in Your Heart. The journal includes:
Personal study questions
Self-evaluations
Deeper scriptural studies
Space to journal the activities and studies from the book
Discussion questions for small groups
Get the free Speak Truth Journal Download here.
Bulk pricing is available in bundles and cases.
Read a sample chapter here.
Endorsements
Years ago, as a young adult facing a lifetime of quadriplegia, I fell prey to many cultural lies—I almost convinced myself that I'd be 'better off dead than disabled,' a lie promoted in dark corners of our society. Thankfully, the Word of God rescued me, especially as I opened my ears to its truth, and began reciting—even memorizing—its life-changing insights. Speaking God's truth to myself made all the difference between life and death. This is why I give a double thumbs-up to Sarah Mally's new book, Speak Truth in Your Heart. Powerful and practical, it will explain not only the value of biblical truth, but how to weave God's truth into every fiber of your being.
Joni Eareckson Tada, Joni and Friends International Disability Center

Speak Truth in Your Heart is exactly what today's young ladies need to hear. Our youth hear so many lies from the world, from Satan, and from themselves. Sarah focuses on the importance of Bible memorization to squelch the lies with truths from God's Word. The book is saturated in the Gospel. Not only defining what it is but how young ladies can practically live out the Gospel in their lives. In addition, engaging personal stories and testimonies keep the reader's interest with just the right amount of journaling activities. I look forward to having my own teenage daughter read it!
Georgia Purdom, PhD, Answers in Genesis

We love this book and we love Sarah's passion for investing into young women! Speak Truth in Your Heart digs deep into God's Word and shows us, as modern young women, how to put off the lies and walk in true freedom. Thank you, Sarah, for addressing the deeper issues of the heart. Your personal stories and practical wisdom are priceless. This book is a must read!
Kristen Clark and Bethany Baird, Cofounders of GirlDefined Ministries, authors of Girl Defined and Love Defined

With much grace and insight, Mally offers practical and loving ways to respond to spiritual challenges by viewing all through a Scriptural lens. The book is laced with humor, amusing illustrations, and real-life stories, all designed to encourage and equip young women dealing with the world we face every day.
Marcia Montenegro, CANA/Christian Answers for the New Age

I am so excited about this much-needed message for the young women of this generation! This powerful book is loaded with the Word of God, relatable encouragement, and practical help to aid young women in the life-changing adventure of speaking Truth in their hearts. Sarah Mally lives and shares this crucial message with a vision to point the young women of this generation to the source of transformation—Jesus and His Word. I am asking the Lord to use this book to raise up a generation of young women who speak Truth in their hearts and experience the transformation that Jesus brings!
Amy Vest, founder, author, speaker, Loving the Lord Ministries, Inc.