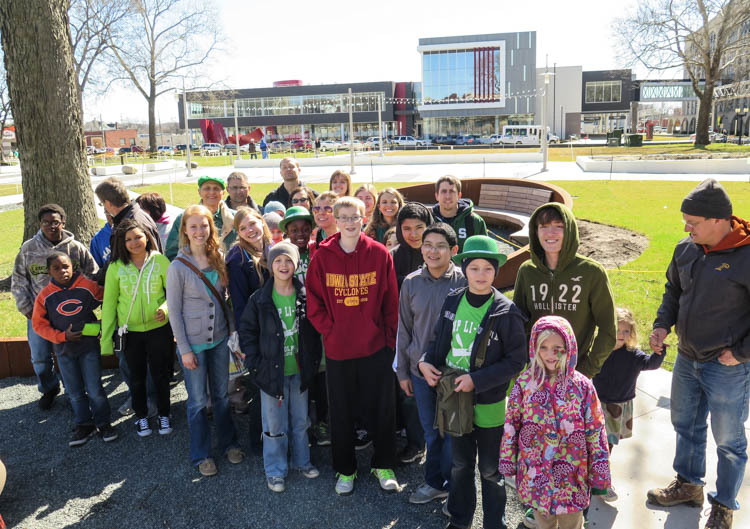 Here was the group who came with us to the St Patrick parade to share with people about the history of Saint Patrick and the gospel. With the flurry of activity going on downtown, the afternoon feels a bit like a whirlwind. Praise God the gospel was part of the whirlwind.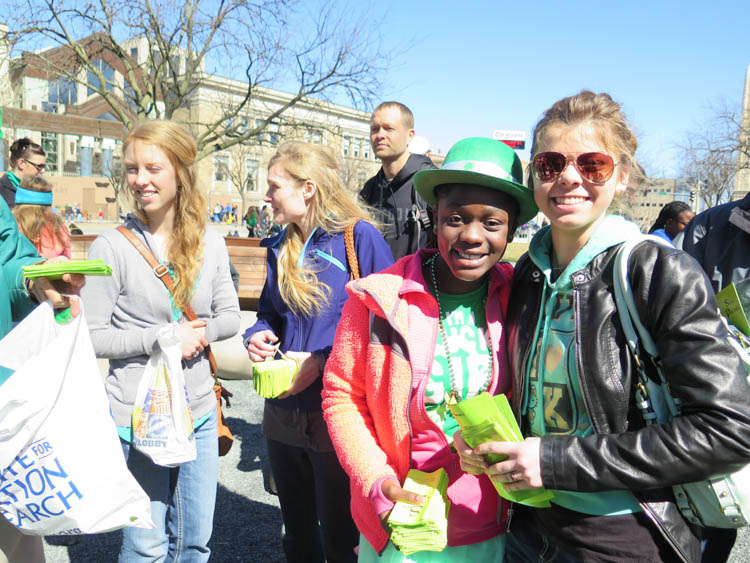 Patience and Adde — ready to get busy!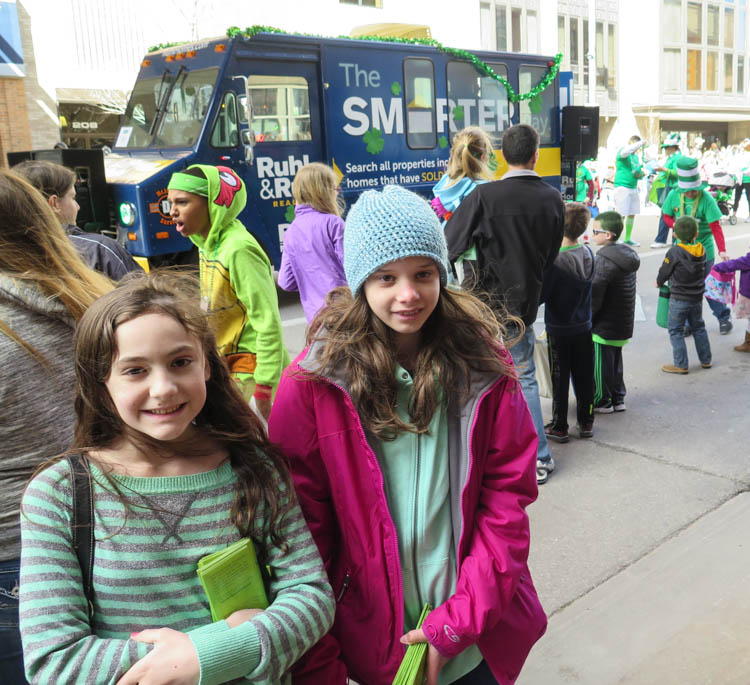 These were my two helpers! They did fabulous.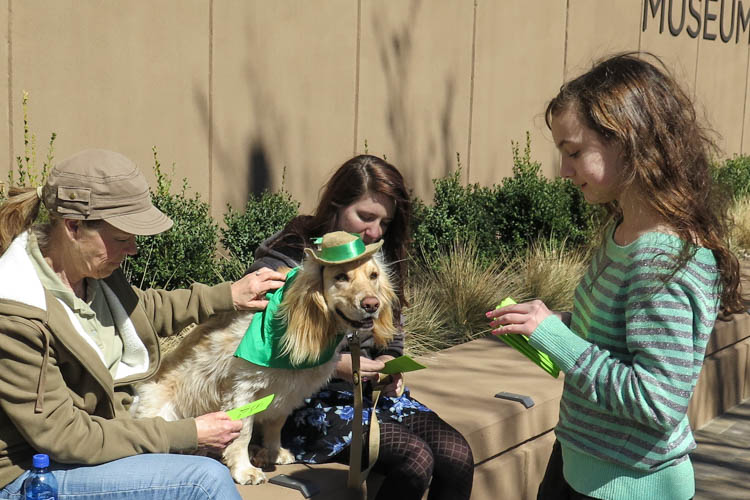 Hannah passing out tracts (Sometimes the dogs are even more interested in the tracts than the people, haha )
We praise God for the many good conversations He arranged. Nickie and Patience shared that one of the girls they talked with was so grateful she gave them a hug as they were leaving.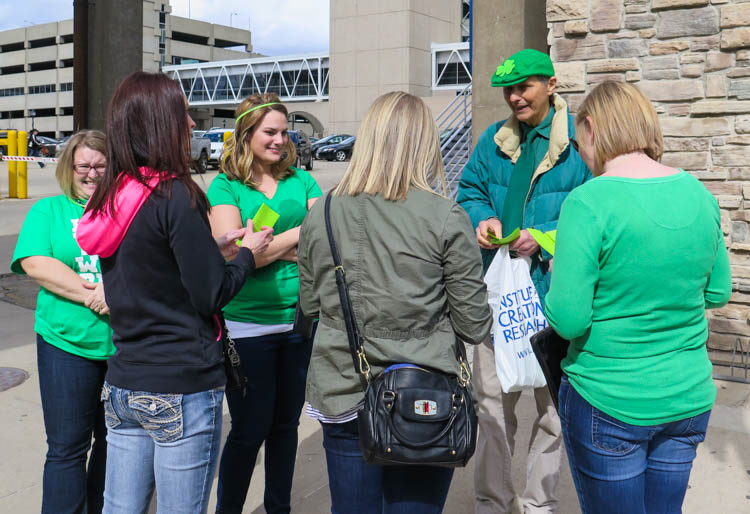 Some people at the parade start acting extra animated because they've been drinking. My dad gets extra animated because he's so excited about the gospel conversations he's having 🙂 . He was running around giving tracts to everyone and then he had a couple sentences he'd explain with great enthusiasm…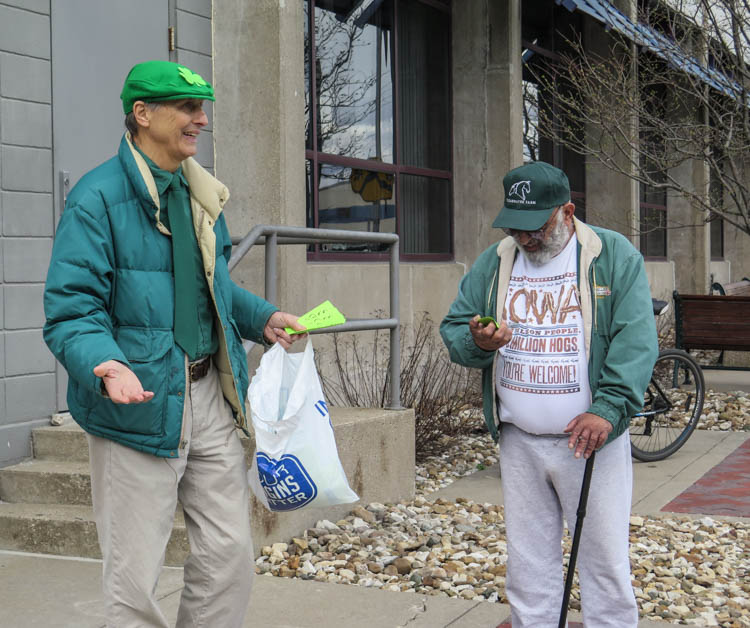 "… America needs a Patrick. God used Patrick to change Ireland by bringing them the gospel. That's what we need in America. We need more Patrick's!"
People would usually smile and agree. My dad told us later he talked at length to a total of eight individuals who were very serious about the gospel. Praise the Lord!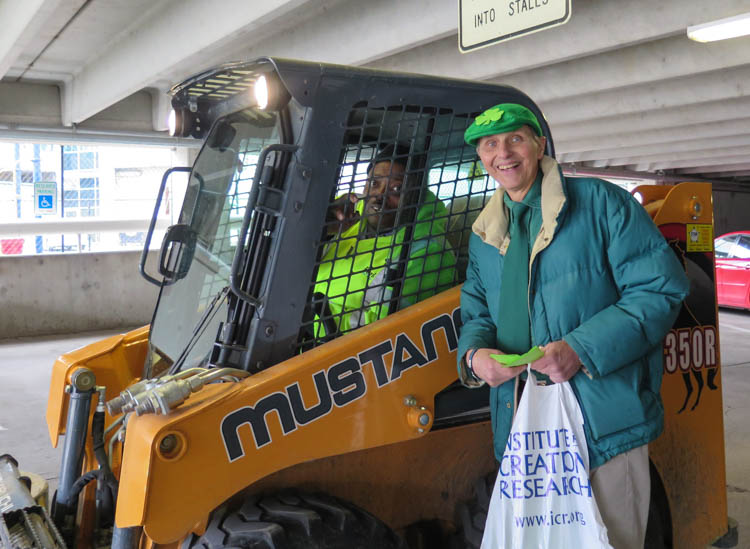 Dad was also very tickled to discover that this man is an acquaintance of ours. He lives across the street from our church.
There are too many good things that happened to report them all. Praise God for the privilege He gives us of being His ambassadors.