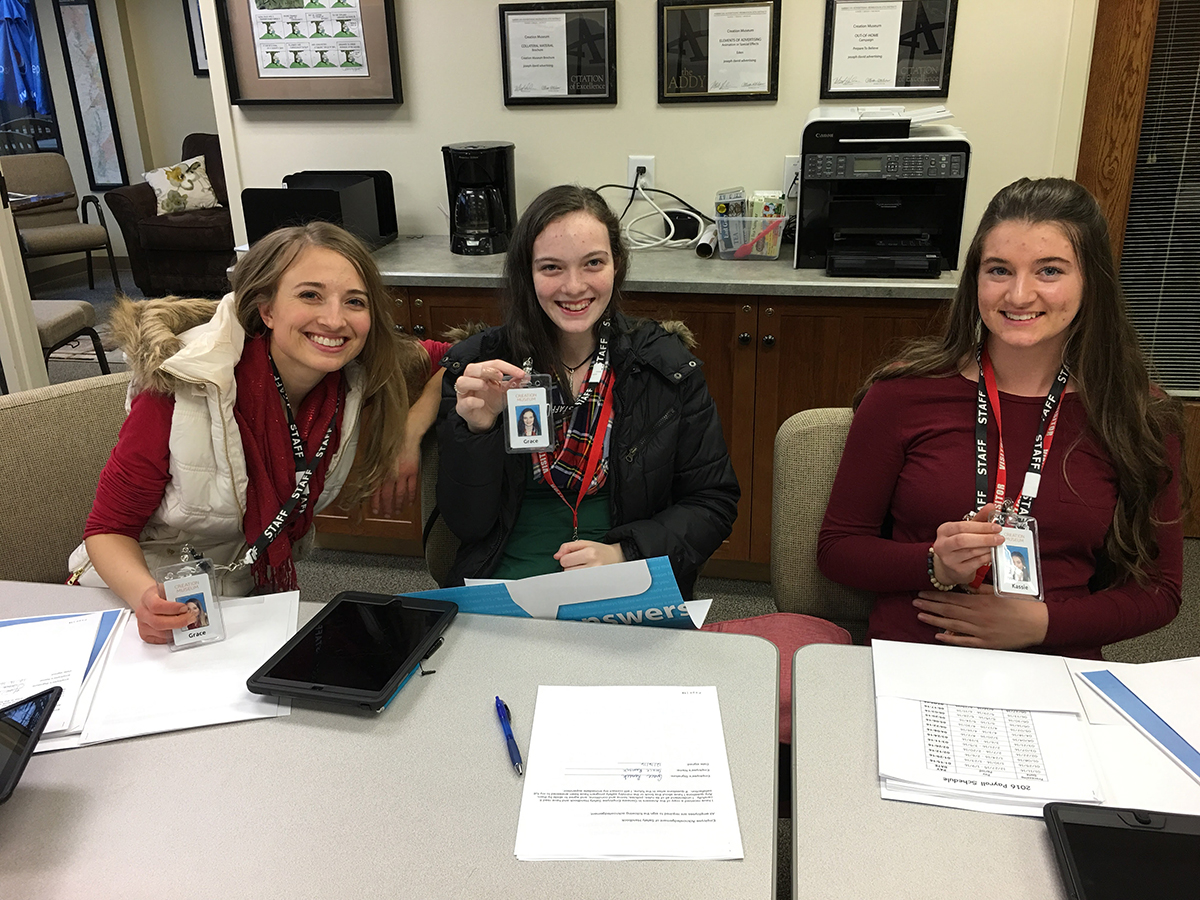 I worked as a seasonal employee for Answers in Genesis for a couple of weeks in December to help with Christmas Town.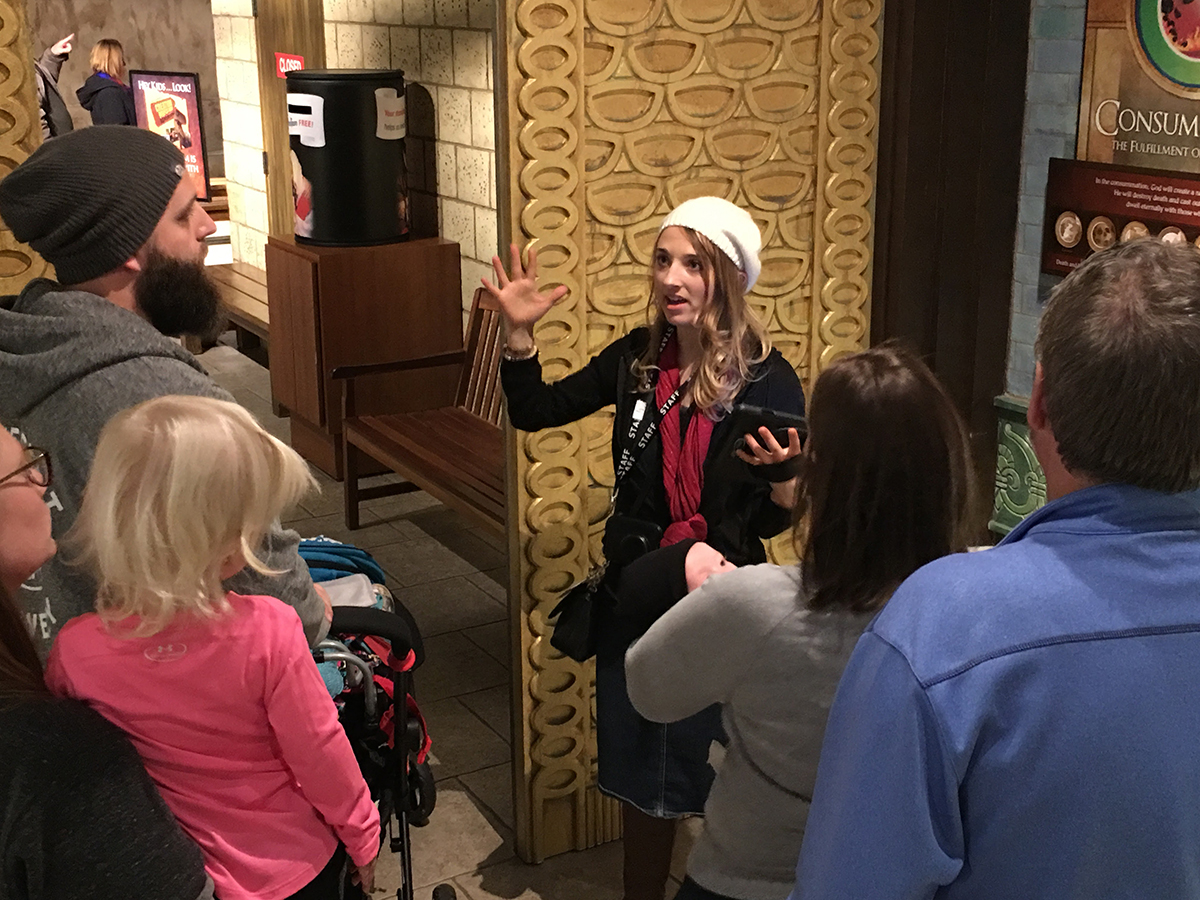 I worked in the bookstore a little, but most of the time, I did response questionnaires with guests using ipads – which led to an abundance of meaningful conversations with families; I was very blessed.
I was also very encouraged by the interaction with Answers in Genesis staff. What a special "family" of very warm people who love the Lord and are working together for His glory and His work.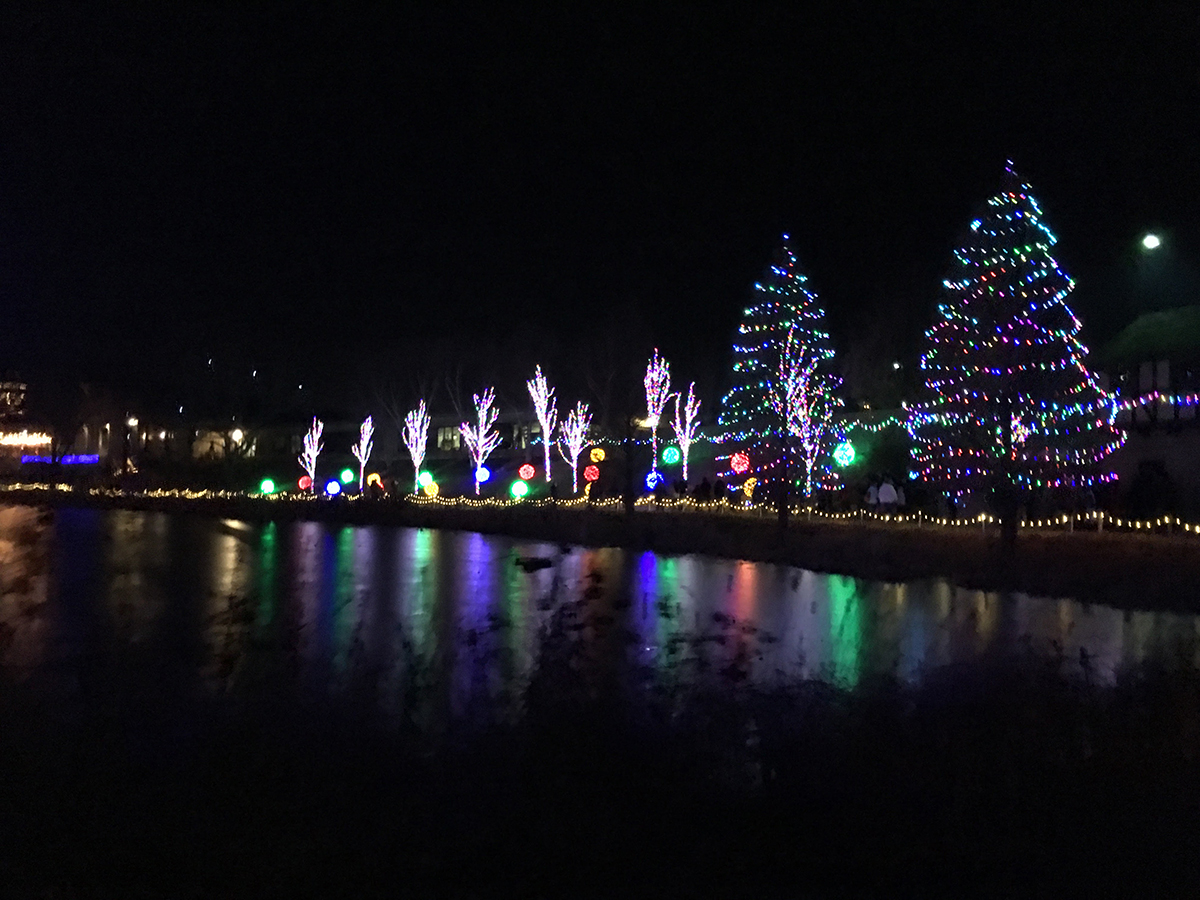 I heard so many guests raving about the light display. 🙂
Christmas Town is a wonderful outreach … beyond the lights, people love the Biblical characters who walk around and interact with guests, the live nativity, the free Christmas concert, good food, and the petting zoo and camel rides.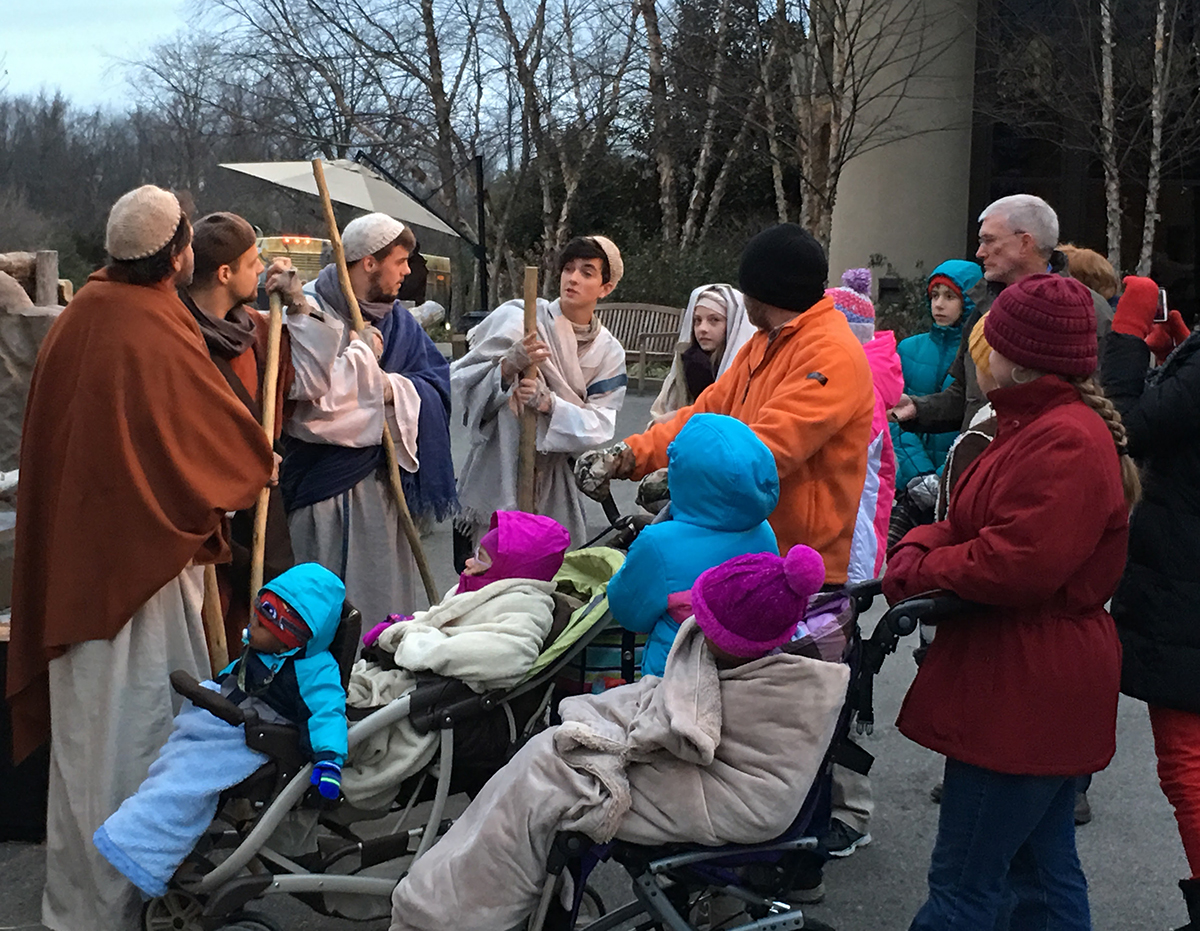 Shepherds, sharing the exciting news about the newborn Child with guests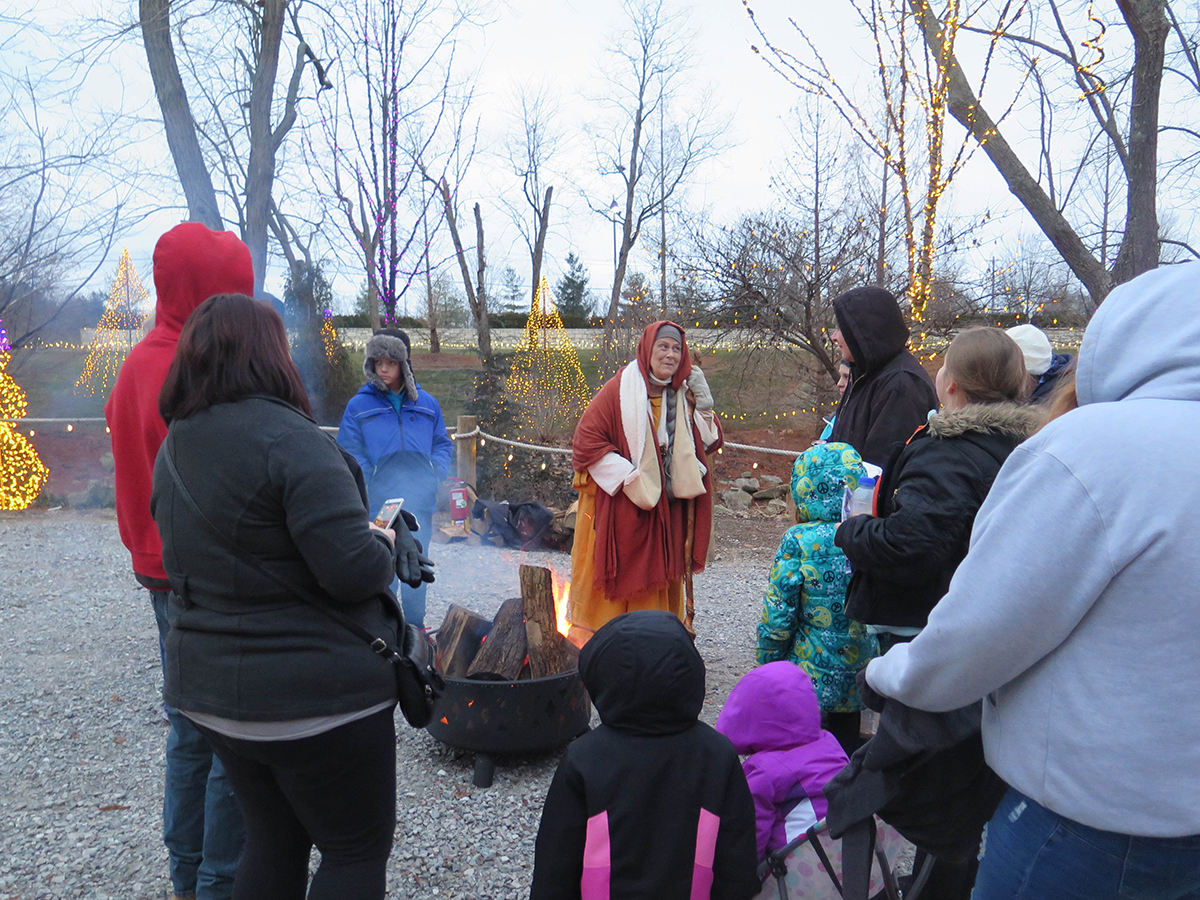 Anna (played by Vickie) is my very favorite part of Christmas Town. 🙂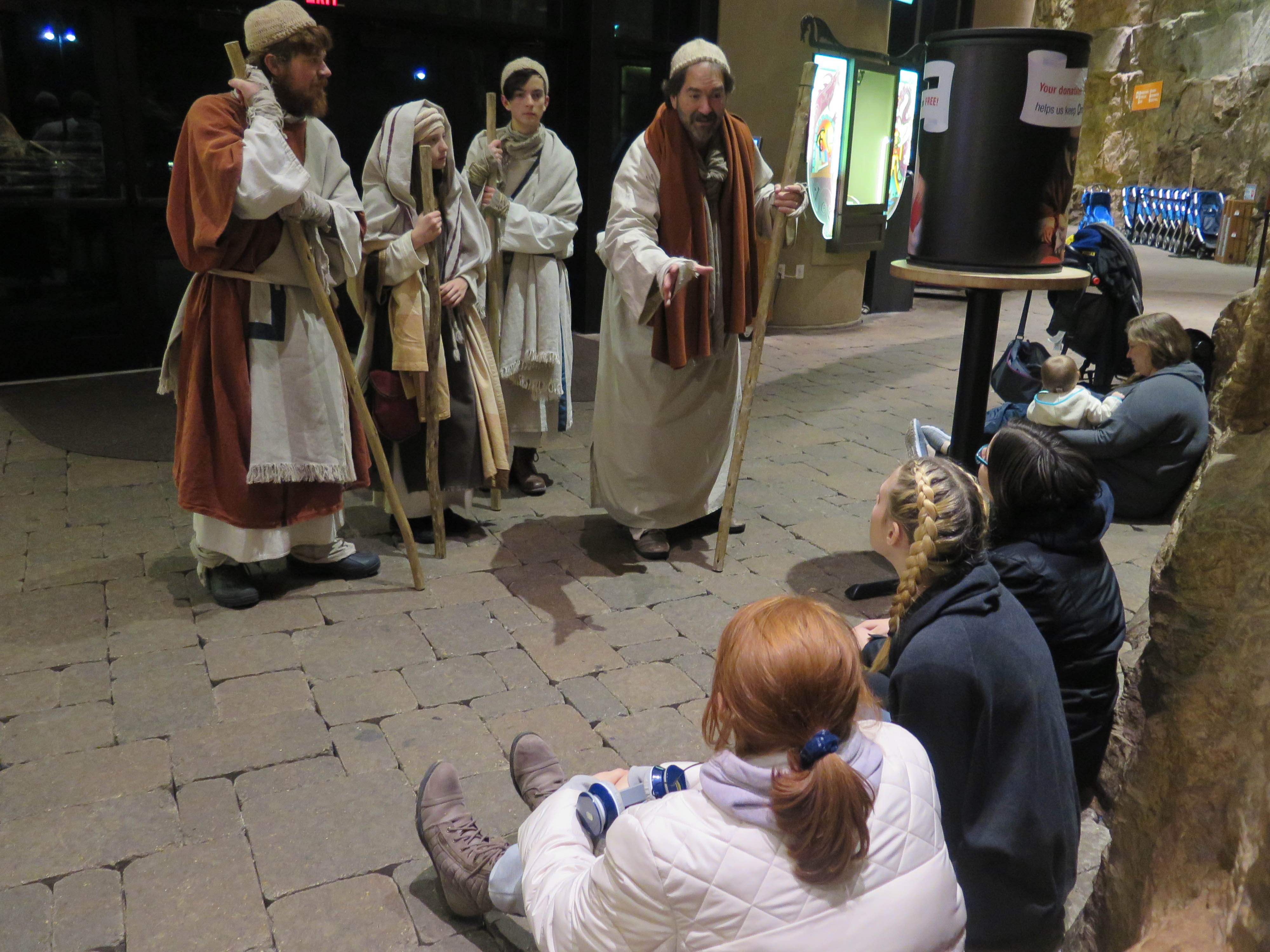 Some guests come from long distances to enjoy Christmas Town. Some come every year as a Christmas Tradition. It was exciting to get a firsthand feel for just how many people are blessed by this place. 🙂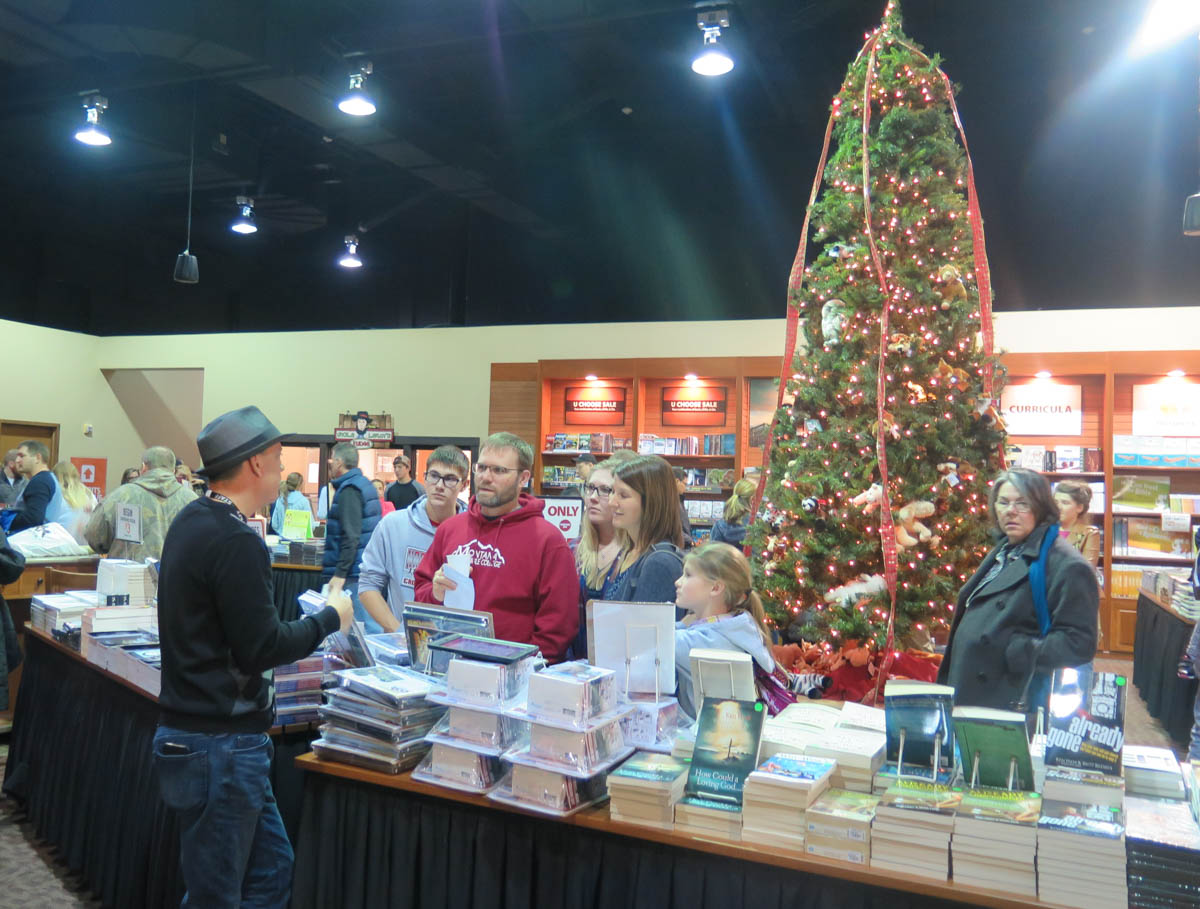 Tony Ramsek, talking to a family from Iowa. They were interested to hear about the outreach that he led for Answers in Genesis at the Iowa State Fair last year. (This is something I have not yet blogged about but plan to soon! Plans are being made to do the same outreach again this coming August.)