Although Answers in Genesis has promotional materials available for the debate, I wanted something that could fit 4 to a page and still be readable. So I tweeked their design and put together the sheet below. I thought I'd post it in case anyone else wants to use it too.
Tomorrow we are going to try to go pass out 1,000 of them at a nearby university. It's very easy for people to go and watch this online.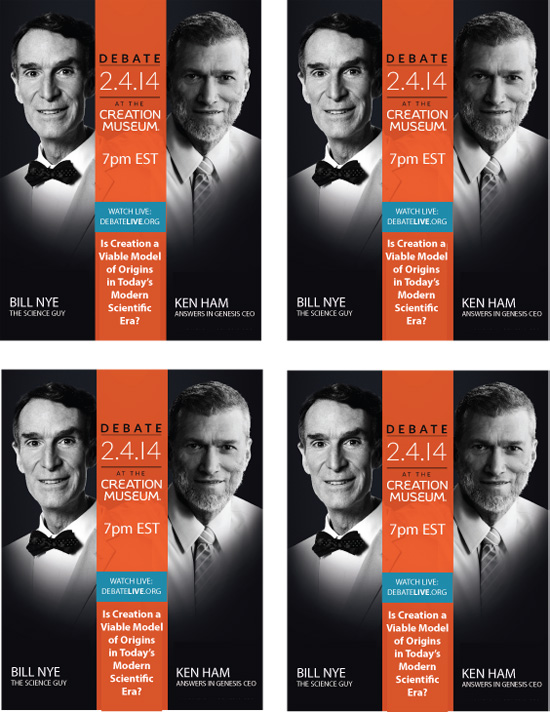 Click HERE to print these. (If anyone would like it to say 6pm CST instead, let me know and I can e-mail you a different PDF.)
These are also great to give cashiers or basically anyone … I was at the post office the other day and the man behind the counter exclaimed, "I love Bill Nye the Science Guy! You can watch this online? I might just do that! Thank you!"
Even though the debate is coming up very soon (this Tuesday) this may actually be the IDEAL time to let people know about it. People easily forget stuff like this if you tell them too far in advance!
http://www.youtube.com/watch?v=-uZWI0PLmm8