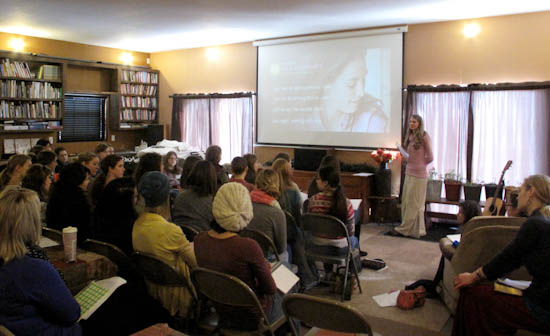 Last weekend we did a little retreat for the older girls in our Bright Lights group. We showed several DVDs by Leslie Ludy. The truths she shared seemed to really resonate–evidenced by the good times of sharing after each DVD! I know I was very blessed by them!
I especially appreciated her strong emphasis on being "others focused" — looking at Christ and pouring our lives out for others — but not being inward focused. The church of America is often WAY too focused on "me."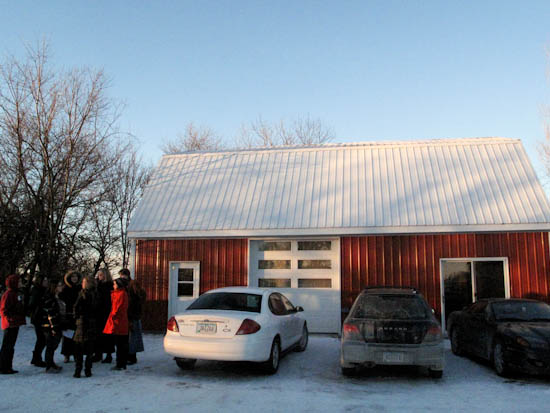 We are grateful for the many answered prayers and God's provision during the weekend. One of the special parts was simply the location: "the barn" at Nickie's house. Her family built it to use for ministry purposes. It looks like a barn on the outside and like a cozy living room on the inside. It was a perfect atmosphere for our group.
Nickie's family came to a point several years ago where they were considering adding on to their house. Although they could have really used more space since they have a large family and only one bathroom, they decided to make a Matthew 6:33 decision instead and build a building next door that they could use for ministry purposes. They've put a lot of work into their ministry barn, and it's going to be exciting to see how the Lord continues to use it.

During the retreat, we were really glad for the TIME we had with the older girls to simply talk, eat, and get more acquainted with each other. At normal Bright Lights meetings there is just not enough time to have very long conversations.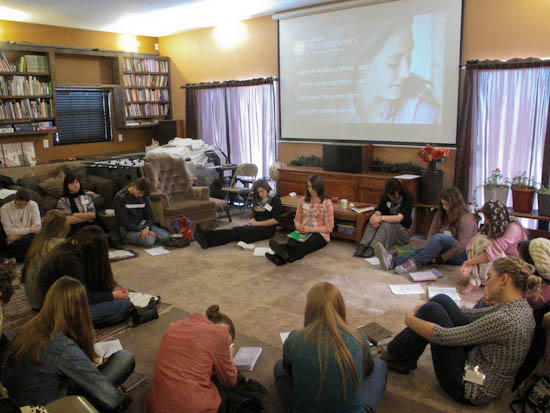 We split into two groups for our one hour of prayer (which we divided into 5 minute segments). We highly recommend doing this with groups, it's a huge blessing. See sample schedule here.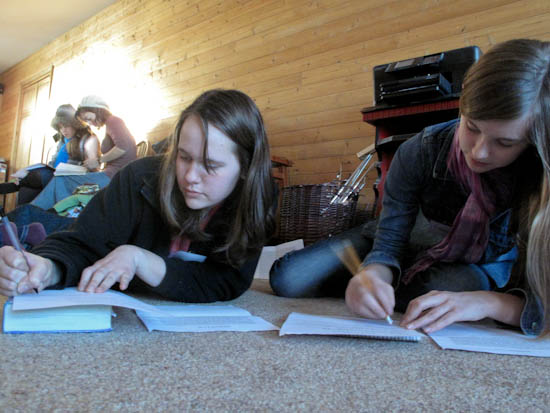 Most of our Bible studies on Ephesians 1-2 were in small groups, but for our last one we divided into pairs. Sarah printed a little list of things for them to do, such as look up the 5 times the term "heavenly places" is used in Ephesians.

Hannah explaining the rules for the scavenger hunt that she and Shelby planned.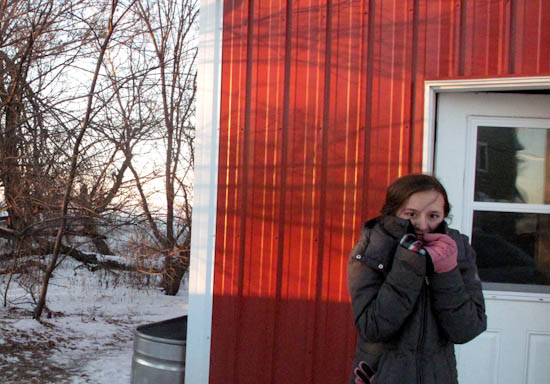 It's COLD out here! [smile]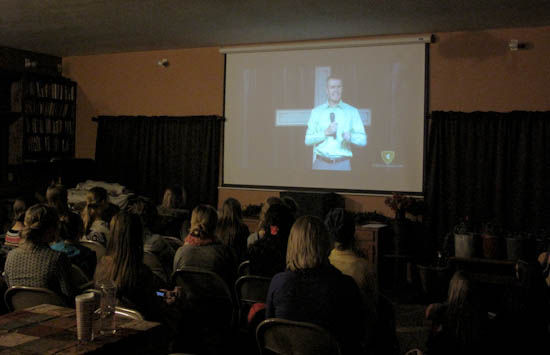 For our final session, we watched a message by Leslie's husband, Eric Ludy. We didn't have time to watch the whole thing, but showed minute 28-60 of his message "Hold the Position." It's about holding firm our position in Christ, resisting the enemy, and allowing the Lord to develop patience in us as He uses the difficulties in our lives to strengthen us. It was a dramatic and inspiring ending, and the girls really enjoyed it. [smile]
"Blessed be the God and Father of our Lord Jesus Christ, who has blessed us in Christ with every spiritual blessing in the heavenly places" (Ephesians 1:3)

"we … rejoice in hope of the glory of God. And not only so, we glory in tribulations also: knowing that tribulation worketh patience. And patience, experience; and experience, hope…" (Romans 5:2-4)

"…count it all joy when ye fall into divers temptations; Knowing this, that the trying of your faith worketh patience. But let patience have her perfect work…"
(James 1:3-4)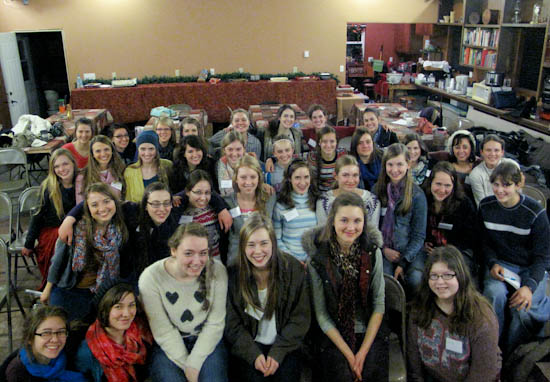 I'm often reminded of how fast time goes; how quickly girls grow up and move on in life. We have precious little time to invest in their lives. The decisions they make right now will greatly affect the course of their lives. Thankfully, if the Lord is their Shepherd, He will continue to guide and strengthen them … but may we take advantage of opportunities to share all we can with them! Time is short, and we need reminders to stay the course and run the race for His glory!

"But I do not account my life of any value nor as precious to myself, if only I may finish my course and the ministry that I received from the Lord Jesus, to testify to the gospel of the grace of God." (Acts 20:24)