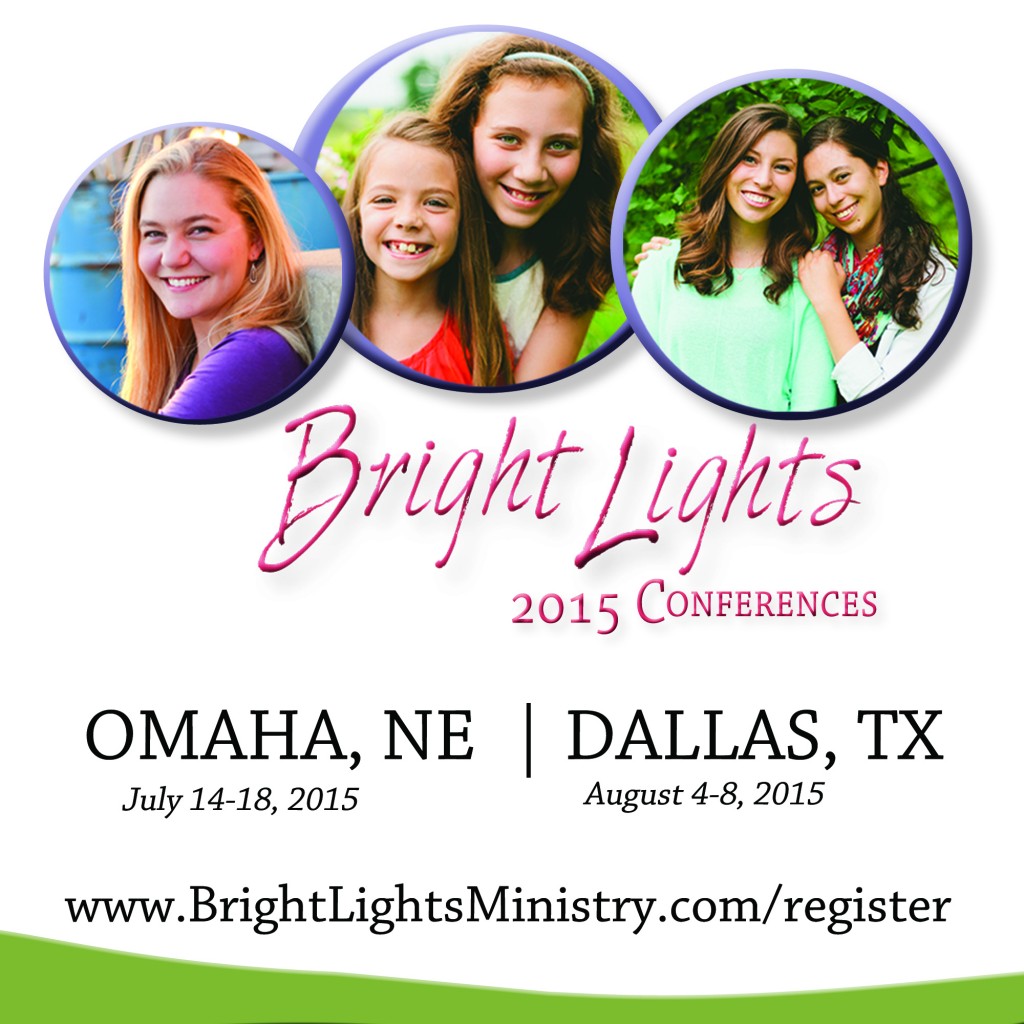 Image sized for sharing on Instagram
We are grateful to the Lord for all the pieces He has put in place already to run summer Bright Lights conferences! If "Bright Lights" comes into your mind, please pray that the Lord would deeply touch the lives of girls during these conferences! It is our desire to see the Lord turn the hearts of young ladies to seek Him fervently in their youth. Praise God that He is able to do more than we ask or imagine! There will be a Strong in the Lord Conference and Radiant Purity Conference in each location.
If you would like to help spread the word about these conferences on social media, Hannah Sandersfeld put together these images which can be easily shared via Instagram, FaceBook, Pinterest, Twitter, Blogs, Google Plus, etc. (Thanks, Hannah!) She also put together another document with practical ideas for sharing on social media. See that here if you would like.
Note: Click on the above image for instagram or the below image for blogs, etc. The original file will open. Then right click to save it to your computer so you can share it. If anyone would like actual paper flyers [smile] we'd be happy to put some in the mail to you. Just e-mail me and let me know how many you can use!