Below are a few more pictures and reports from our Bright Lights conference week.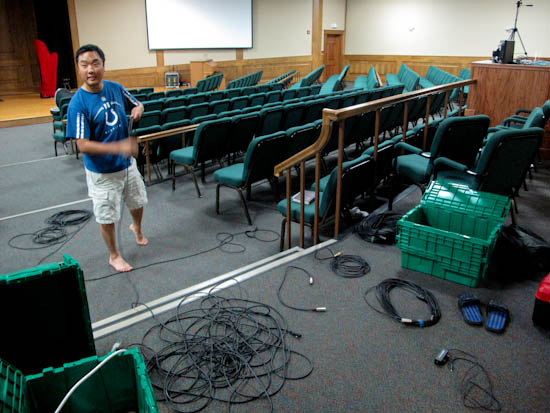 As most already know, Stephen is the guy who basically makes everything happen smoothly….running cables all throughout the auditorium beforehand, taking care of sound (12 lapel mics, and up to 9 lapels on stage at once during one of the skits!), and many other logistical details. Not to mention packing up and loading the trailer afterward. We are very grateful that he took several vacation days off work for this conference!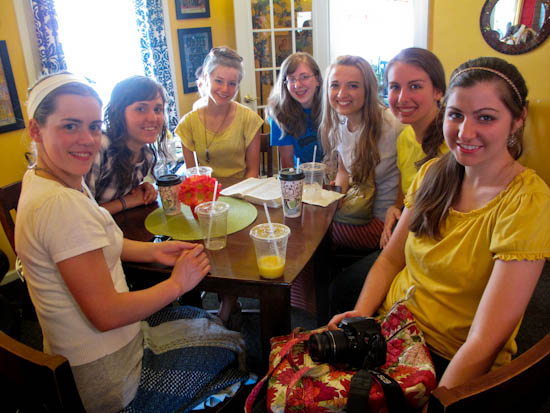 We took the small group leaders to the coffee shop right behind the Bright Lights office on our free day in between conferences. At this table we got into a pretty interesting discussion about apologetics. 🙂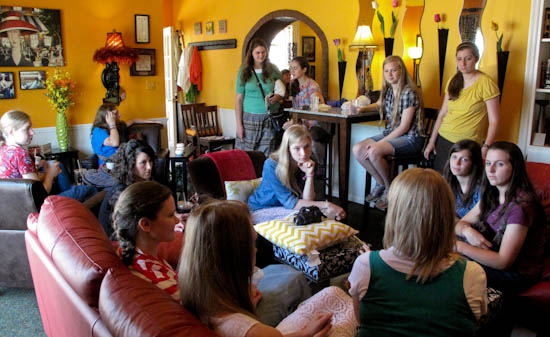 It sounded like they had some good discussions in the other room also. (We kind of took over the coffee shop as there were about 20 of us there!)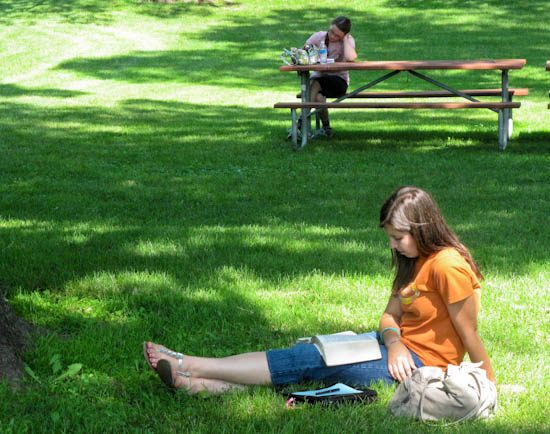 After the coffee shop we had a time at the park for our own individual time in the Word; very restful!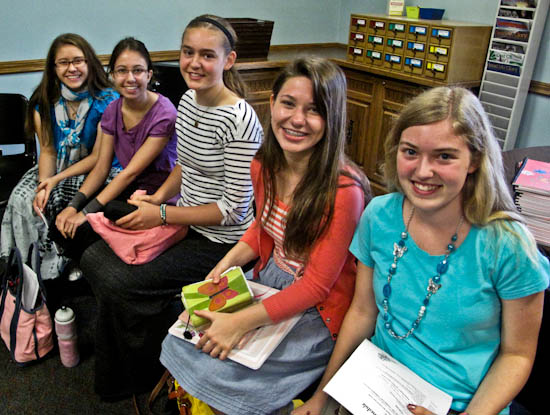 One thing that was very special was having several girls from our local Bright Lights group here in Cedar Rapids as leaders at the conference. (Pictured above are some of them.) It's been encouraging to see them growing in the Lord and rising to leadership responsibilities within our local group, and we were blessed to have them as part of our team!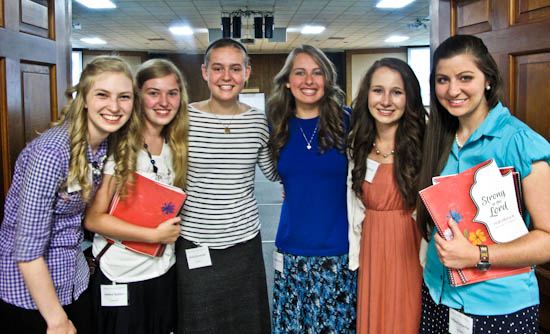 Thanks again to everyone who came to the conference or helped with the conference!
We are now gearing up for our trip to England. We are leaving Tuesday! We would ask that you would please pray for our time there — that the LORD would do a mighty work in that country and raise up leaders that would have great influence for Him.
If you'd like to receive our e-mails with specific requests during the England trip, I'll add you to our prayer email list. Just send me an email with the words "England Prayer Points" in the subject.