Two days ago, we loaded our 15 passenger van with 15 people and drove to the Omaha area where we'll be doing Bright Lights conferences this week. We had a great trip, which included meeting a wonderful gas station employee who was on the verge of tears as we shared with her, praise the Lord.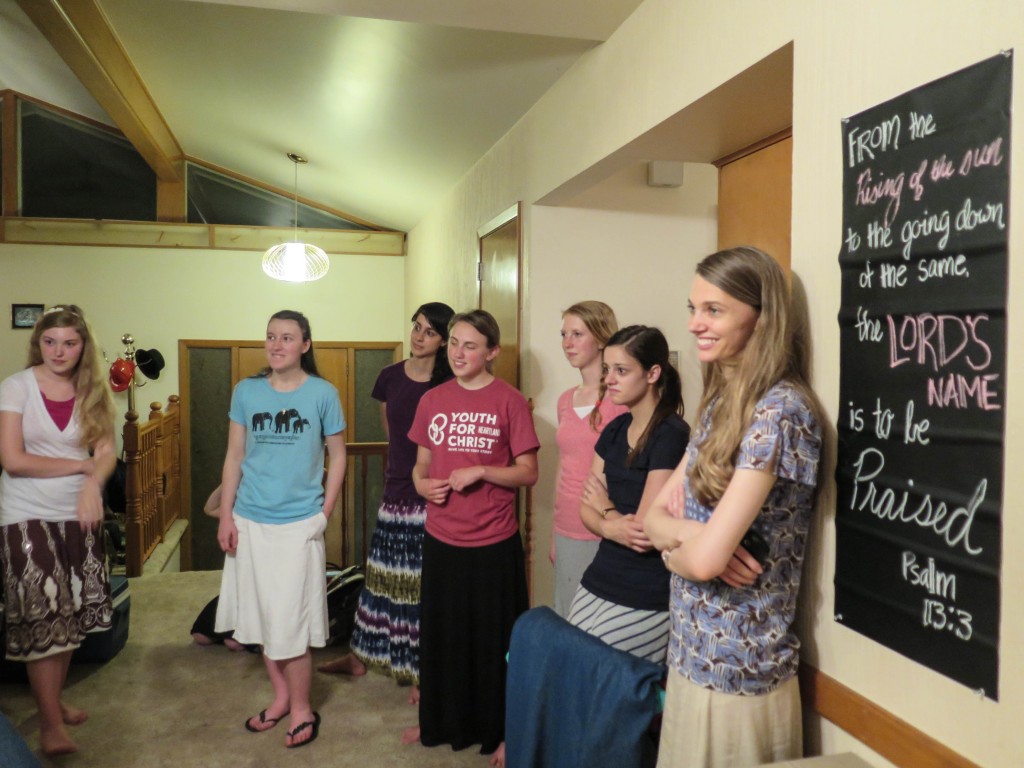 After we arrived, we stood around the kitchen hearing some more details about how the Lord has been answering many prayers for this conference on this end. The hostesses have been working hard to prepare.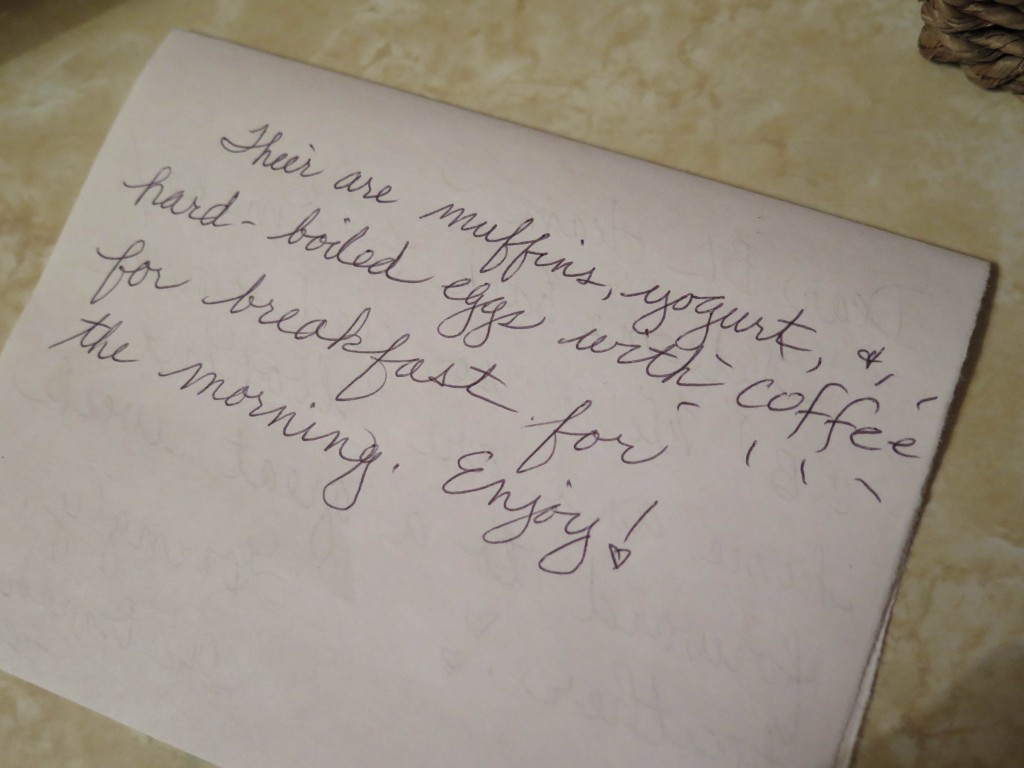 Our hostesses have also been taking very good care of our team, and have left such sweet little surprises and delicious food! 🙂
We chose 1 Timothy as our theme book for the summer. I'm very excited about digging into this book more. 🙂 One of the highlights of "living" with about 20 other girls is the nonstop fellowship that is enjoyed.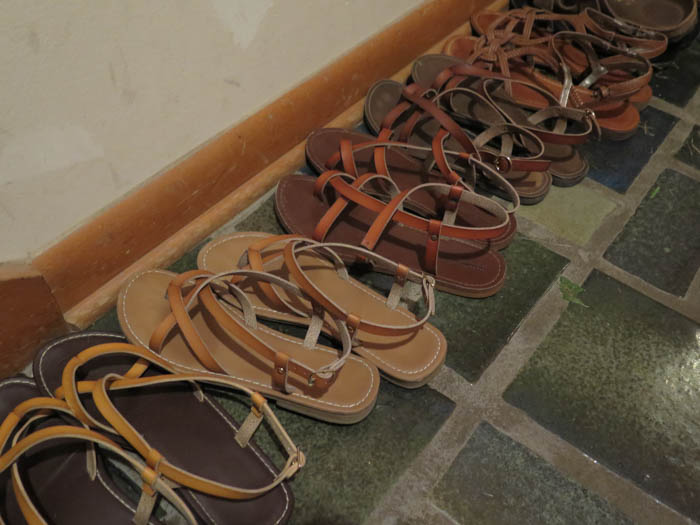 Hopefully we'll just be able to keep track of whose sandals belong to who!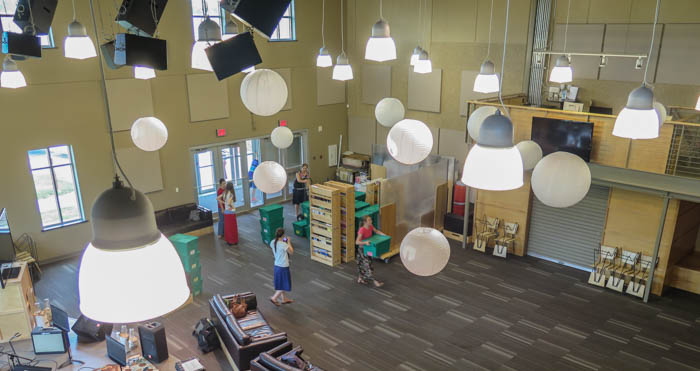 Unloading the trailer
About 15 more leaders have joined us here, and the "Strong in the Lord Conference" will begin in about six hours. We just had a sweet time of prayer together. Talking to the Lord about the conference does amazing things to prepare our own hearts. Currently I'm sitting in the back of teacher's training while Bekah is sharing details about small groups.
During our devotional sharing time this morning many had similar thoughts to share. Only what GOD DOES will impact the attendees, and He gives abundant grace to work through us and all our inadequacies. 🙂
We'd really appreciate prayer that the Lord would do amazing things in the lives of girls at this conference. May their eyes be filled with JESUS and the relationship that they can enjoy with Him.