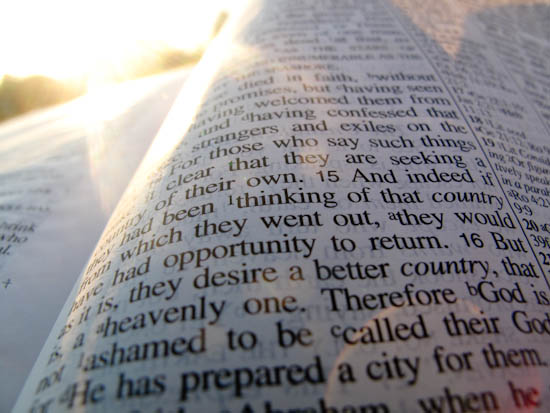 We all have dreams for the future. Many of them aren't necessarily selfish dreams, but deeply rooted desires and godly ambitions. Let's say for a moment that the Lord gave you all you had dreamed for and even more than you had imagined. You couldn't believe it, and stood in awe of the goodness of God in showering you with these gifts.
Yet, roll that all together and it's merely like a pinhead compared to the infinite treasure of knowing Christ. Think about it: everything good here on earth is just a reflection of Him. Everything we like, He made it! It was His idea.
Our dreams are subjective. The truth is, we aren't good enough at dreaming. We don't even know what we want! We think we do, but we don't really. But the Lord KNOWS the desires of our hearts – He made us! He sees the whole picture and knows what will be the best for us and everyone else. And He who did not withhold His own Son, how will He not also with Him graciously give us all things (Romans 8:32)?
Of course it's natural to have earthly dreams–we all do! But recently I've been encouraged by remembering that the Lord has actually instructed me on what my dream should be! He said, "fix your hope completely on the grace to be brought to you at the revelation of Jesus Christ" (1 Peter 1:13). Knowing Jesus is the relationship that is all-fulfilling and all-consuming, the treasure that satisfies. He is the Life Purpose that is worth pouring out everything inside of ourselves to serve. And this relationship is not just something we're waiting for, it's something we can have now. But if we want to be experiencing this treasure right now, we must trust Him. You see, you cannot be truly close with someone if you don't trust them. Lack of trust puts a wedge in the relationship. Remember, the Lord KNOWS how to give good gifts to His children (Luke 7:9-11). It's not hard for Him! So if He doesn't give us what we think we want, it means He has a better idea for us.
Maybe He will bless us with the beautiful things we all desire here on earth, and maybe He won't. Ultimately, it's not that big of a deal either way … in the long run. Paul considered even gain in this world as loss in comparison to knowing Christ (Philippians 3:7-8)! In the Lord's courageous love, He chooses the VERY BEST for each of us and then gives it. For some it looks like cancer and loved ones torn away. For some it looks like concentration camps and martyrdom. For some it's serving faithfully in loneliness without appreciation or recognition. It's all allowed by a loving Father who beautifully gives His children the treasures of His love as He heals them from the thorns and pricks of this earth. And He reminds us that "momentary, light affliction is producing for us an eternal weight of glory far beyond all comparison (2 Corinthians 4:17)."
Let's remember that earthly dreams are shaky and passing. We need to learn how to dream better. If we want a joy that is constant and enduring there's only one way to get it: "fix your hope completely on the grace to be brought to you at the revelation of Jesus Christ (1 Peter 1:13)."
Rather than focusing on earthly dreams, let's imitate the example of those listed in Hebrews 11 who "… were strangers and exiles on the earth … seeking a country of their own. And indeed if they had been thinking of that country from which they went out, they would have had opportunity to return. But as it is, they desire a better country, that is, a heavenly one. Therefore God is not ashamed to be called their God; for He has prepared a city for them (Hebrews 11:13-16)."
"Let my soul look up with a steadfast hope and my will be lost in Thine"
-Fanny Crosby, I Am Thine O Lord