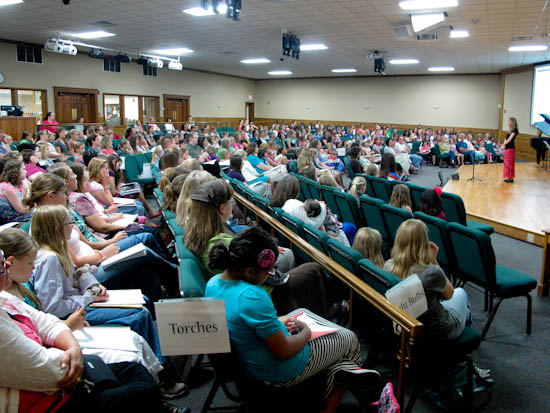 Please pray for the girls and parents who are here at the Strong in the Lord Conference today! Please pray that the Lord would work in their hearts, drawing them closer to Himself!! Please pray that all of our words would be Christ-focused as we teach them!
Our desire is that they'd be faithful young ladies who would not only learn, but go on to "teach others also" (2 Timothy 2:2).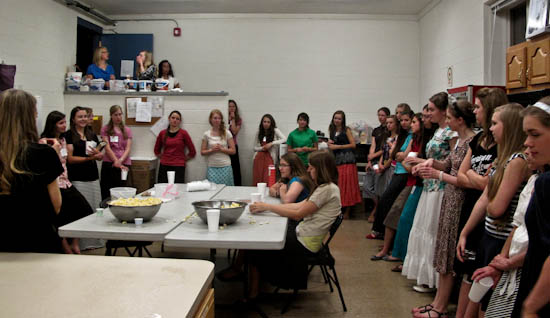 Debriefing last night with the small group leaders. We have about forty leaders helping with this conference! This makes it possible to have smaller small groups, which is wonderful.