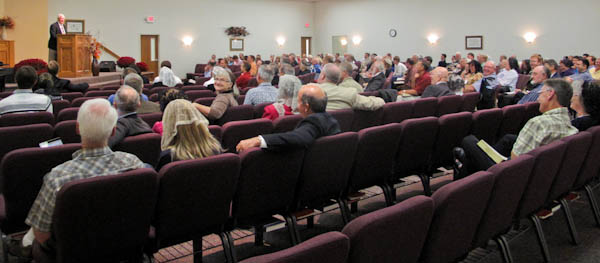 Earlier this month we attended the annual "Workers and Elders Conference" in Cedar Falls, IA. (In connection with our Bible chapel) I had been praying that the Lord would teach me to pray, and what did He do? Send me to a 3-day confernece on prayer!
Here are a few tidbits:

– "Watch" means to keep alert, just as Col 4:2 tells us to "Devote yourselves to prayer, keeping alert in it…

-Prayer cultivates intimacy with the Lord. We pray because we want to become closer to Jesus –because we want to draw near.

-Praying is like building muscle. The more we pray, the more we want to pray.

-The word "fervent" could be described as "boiling." God wants hot, boiling prayers, not lifeless, cold repetitious prayers. We must get close to the source of heat in order to boil.

-If our heart longs for the same things as Christ longs for, it won't be difficult to pray in His will.

-Paul truly believed his ministry would be more effective if people were praying for him, because he asked for prayer so often in his letters! Prayer makes a difference.

-Church revivals in history start with prayer

-"When we talk to God, all other things that scare us begin to melt"

-We pray, not only because prayer changes things, but because prayer changes us.
To hear audio messages from the conference, click here.
This summer, one of my good friends (and great example to me) from church, Augusta, suggested that us ladies have more prayer time together. She's from India and she told us about the frequent all night prayer meetings and times of fasting her believing friends in India held. So a few of us ladies decided to start coming to church at 7:30am to have a prayer meeting before the service started. It has been such a sweet, powerful time. We have become closer friends with each other, our hearts are more prepared for the service, and we have already seen the Lord answering prayers. How exciting to have a God who listens and acts!
"For where two or three are gathered together in my name, there am I in the midst of them." Matthew 18:20