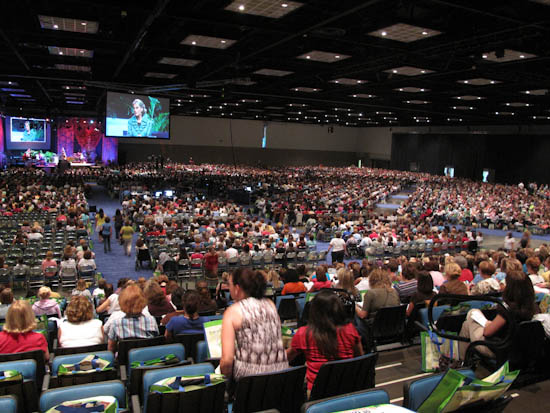 A few weeks ago Sarah, Nickie, Bekah and I took a booth representing Bright Lights to Nancy Leigh DeMoss' True Woman Conference in Indianapolis. There were over 6,000 women present! It was exciting to see the many ways the Lord is using Nancy Leigh DeMoss and her ministry.
My favorite session was one by Joni Eareckson Tada. Because of her breast cancer and other health issues, she wasn't able to be there so she made a DVD the week before. Talk about a powerful message on suffering! Joni reminded us that our lives are on display. Ephesians 3:10 says "so that the manifold wisdom of God might now be made known through the church to the rulers and the authorities in the heavenly places." When angels, demons, and other people see us responding with grace to the suffering God brings, God gets the glory! We prove, like Job, that God can be trusted and loved on His own merits—even though He allows pain in our lives. We don't suffer for nothing. Hebrews 6:12 tells us that we are to be "imitators of those who through faith and patience inherit the promises." You can listen to her message online from this page.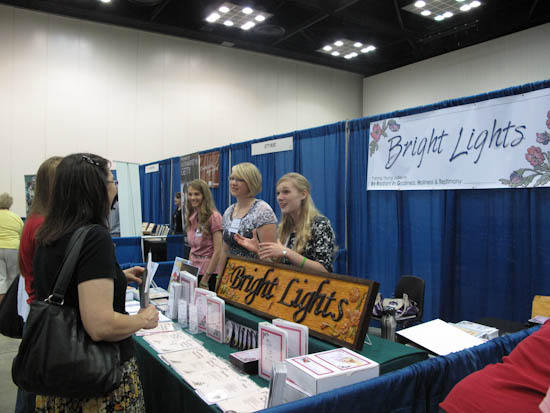 Talking with moms and girls and explaining the purpose and goals of Bright Lights…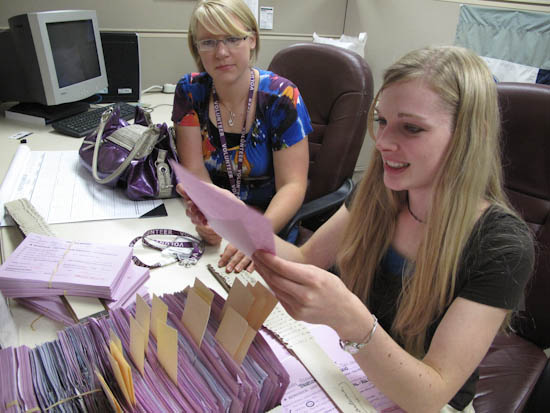 In between the Deeper Conference and Nancy Leigh DeMoss' conference, Bekah, Nickie and I enjoyed volunteering for a few days in the Answers and Genisis office. There is always so much going on over there! If any of you ever have an interest in volunteering at the Creation Museum / Answers in Genesis see here.