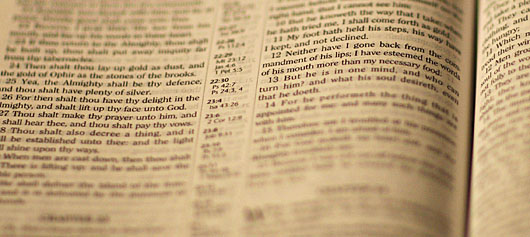 James 4:8 has been a special verse to me recently. "Draw near to God and He will draw near to you." How often do we pray, "Lord, please draw me nearer to you," without realizing that in many ways the ball is actually in our court now! (Hebrews 10:19-22) Anytime we want to, we can draw near to God through prayer or studying the Word.
"Thus saith the LORD of hosts; Turn ye unto me, saith the LORD of hosts, and I will turn unto you, saith the LORD of hosts." (Zec 1:3) Jesus was always saying things like, "Come to Me," "Follow Me." God has officially given the invitation. Now it's our decision how much we are going to respond!
It's obvious that God likes it when we search hard for Him. That's why He hides things in Scripture and makes us work to find them. Like digging for gems. "And ye shall seek me, and find me, when ye shall search for me with all your heart." (Jeremiah 29:13) The more we respond, the more "gems" we find. And often when we have to work hard for something we have a greater sense of appreciation for it.
"O send out thy light and thy truth: let them lead me; let them bring me unto thy holy hill, and to thy tabernacles. Then will I go unto the altar of God, unto God my exceeding joy…" (Psalm 43:3-4)