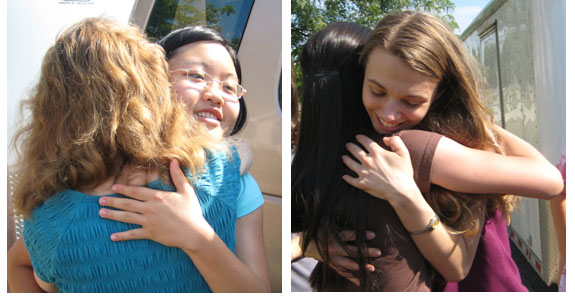 Last week we said goodbye to Jolynn and Carolyn. It's different now without them!
Jolynn and Carolyn are from Singapore and they stayed with us for about 6 weeks this summer. (They are not sisters, by the way. Everyone asks. 🙂 )
They came to the States for about 9 months to take several courses offered to homeschooled students. One of the classes they took was a graphic designing course. Since we have lots of graphic art work that needs to be done, we really saw their help as a provision from the Lord.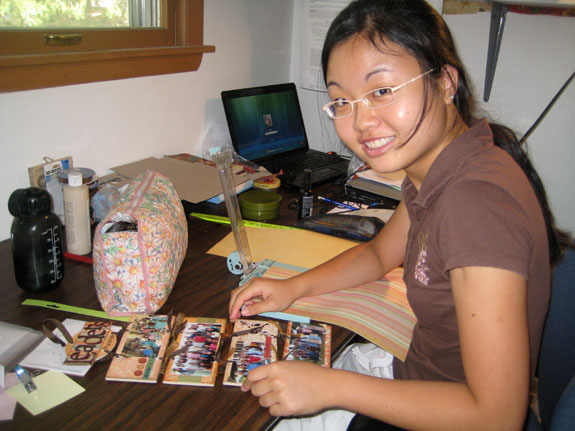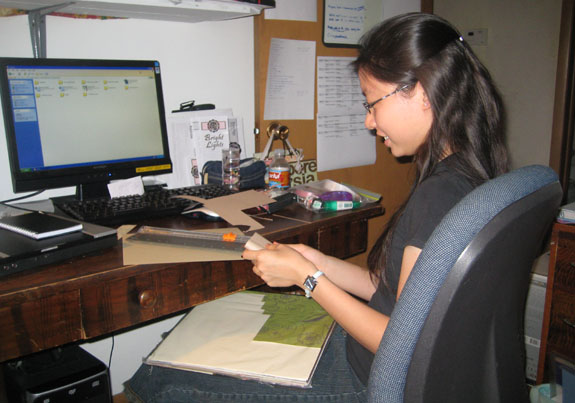 Jolynn and Carolyn designed 7 CD covers for audio recordings of our messages, a new Bright Lights brochure, and 7 hanging photo displays for us to use to decorate the new Bright Lights office / ministry building.
They also answered Bright Lights e-mails, entered conference registrations, helped pack for the conferences, shared testimonies at our local Bright Lights group in Cedar Rapids, washed lots of dishes, and taught small groups at our Bright Lights conference trips to Kansas and Michigan. It's so clear to us how the Lord brought the perfect "extra help" we needed at the perfect time.
Jolynn also leads a Bright Lights group in Singapore. To see the Singapore Bright Lights group's blog, click here.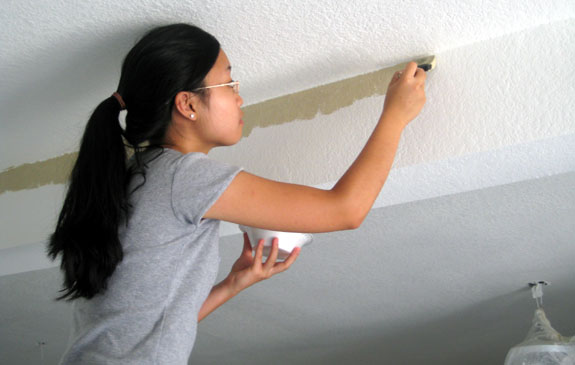 Jolynn and Carolyn, I know it wasn't exactly a relaxing summer, and I don't think we could ever host you as well as you hosted us in Singapore, but we so appreciate the way you were willing to pour yourselves out (even working late into the night…) to finish projects and help the Bright Lights ministry. We are grateful to the Lord for both of you. –Not just for your help, but for your friendship.
You've become part of the team! We will miss you and hope you come back soon!