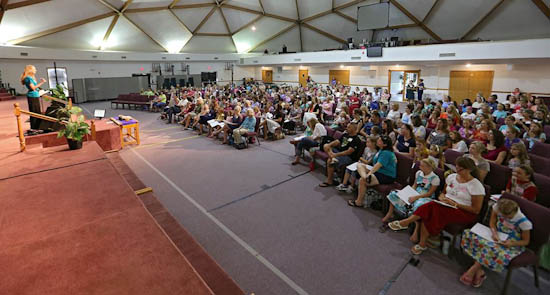 We were very encouraged by the great group of girls and parents the Lord brought to the Strong in the Lord conference. It was the first time most of them had been to a Bright Lights conference and we were blessed by their receptive and enthusiastic attitudes. It was evident that the Lord had prepared their hearts.
The construction workers warning Folly of danger ahead.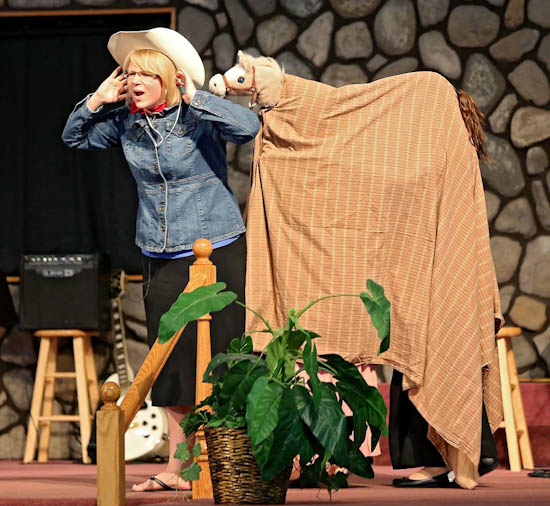 Cowgirl Bekah and Brownie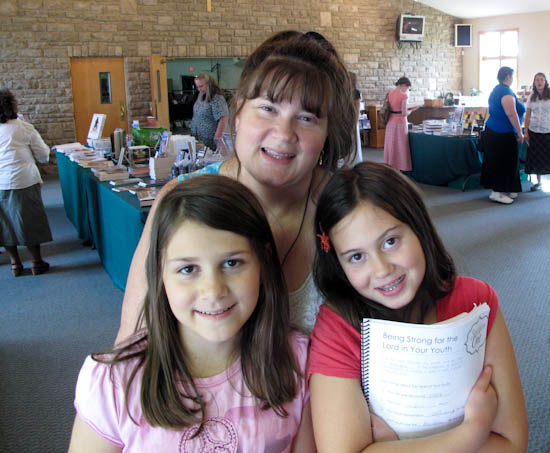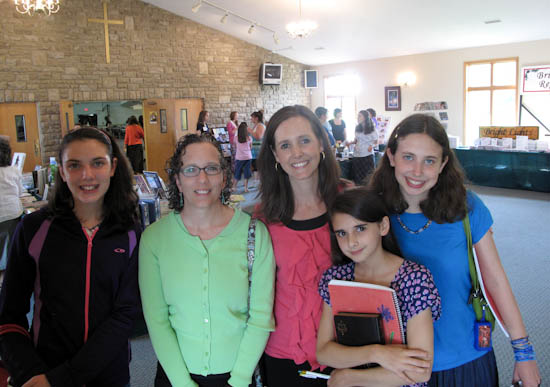 We have been encouraged to hear moms telling us how their daughters have started passing out tracts and witnessing. Some mentioned how their daughters were passing out tracts to people at the hotel breakfast, at the restaurant they were eating lunch, etc. Praise the Lord!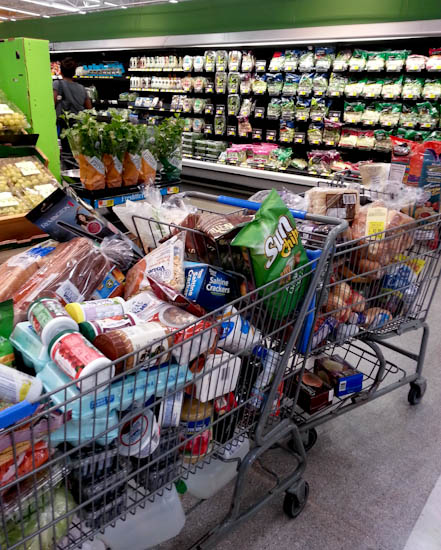 Grocery shopping for our staff. Each week a different leader becomes "cook" for the team. It is a big job to cook for all of us 3 times a day!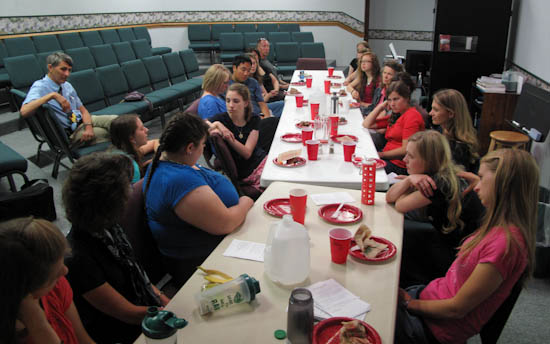 We had a relaxed extended time of sharing last night. Lots of pizza, stories, laughter… I guess everyone looks a little tired in this picture [smile].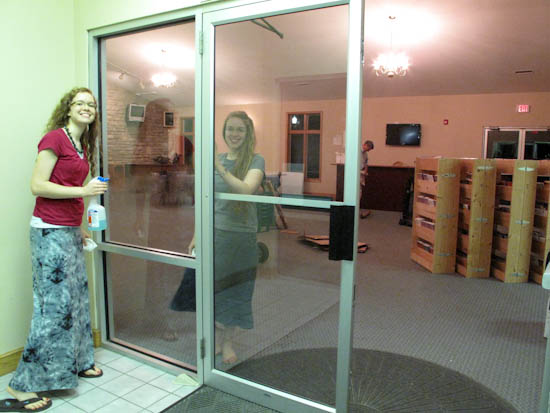 Cleaning the church and packing…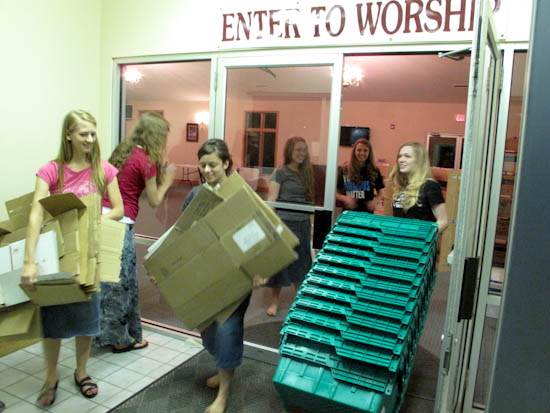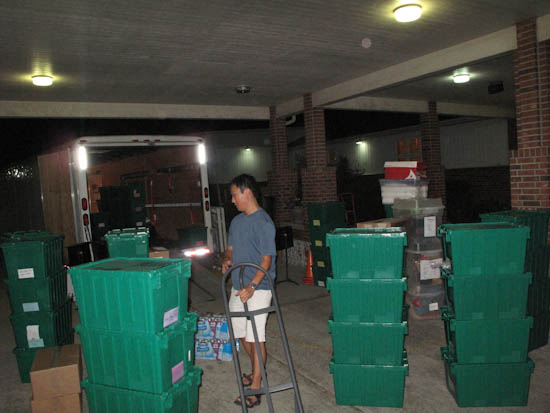 Stephen has had a lot of experience packing that trailer!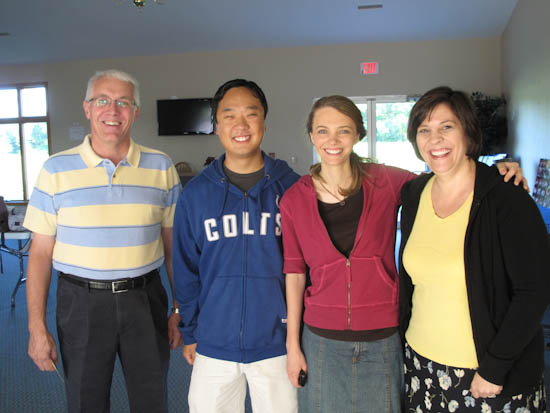 Sheri Woolard (right) has hosted Bright Lights at her church four times now! We praise the Lord for her and all the she has done to make these conferences happen. Also, the pastor (left) came this morning and sent us off. We appreciated his support.
We are now setting up at the church in Michigan. It has been a good day. The Radiant Purity conference here starts tomorrow. Many registrations have been coming in and it looks like these conferences will be pretty full.