We had a great group of attendees at the Radiant Purity Conference last weekend. They were very responsive, and it was a privilege to interact with them and see the Lord working in their hearts.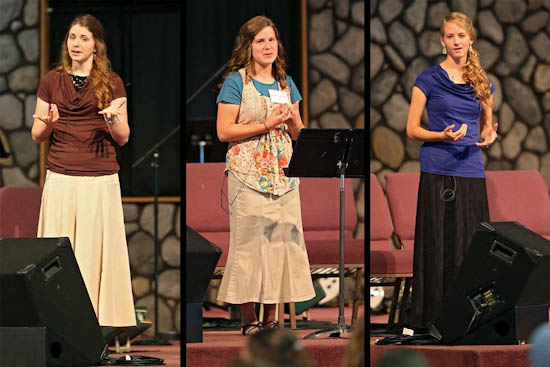 Kristin, Hannah, and Abby sharing testimonies with the group.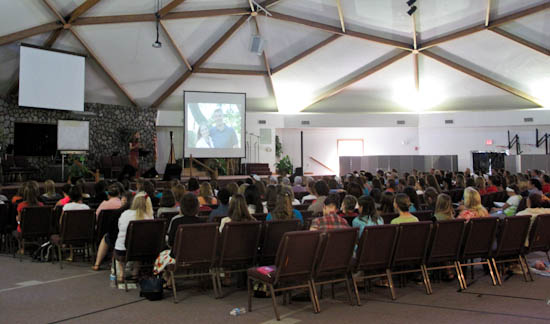 In Sarah's session on "Living By Faith not Fear" she shows several pictures of couples that God brought together, explaining their stories. Many of the girls who used to work with our team are married now, and their unique and encouraging stories show the power of the Lord to arrange marriages!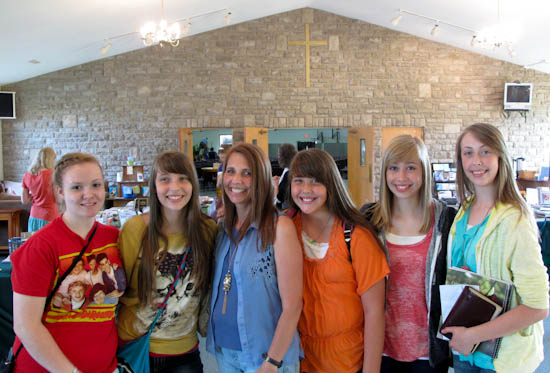 This group of girls went through Before You Meet Prince Charming as a group study and they explained to me how they created songs for all the memory verses in the book. They said that by the end of the study they knew those verses really well!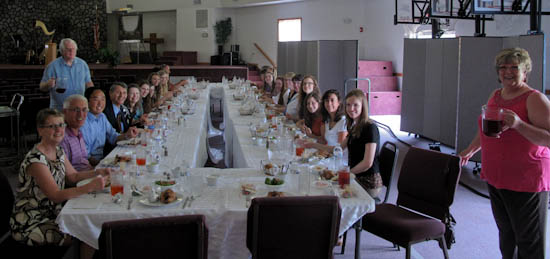 Our team of leaders was blessed yesterday afternoon by a gourmet dinner one of the ladies from the church here put together for us. Even better than the meal was to get to know Judy (right) and see her joy in the Lord and how much she serves at the church here.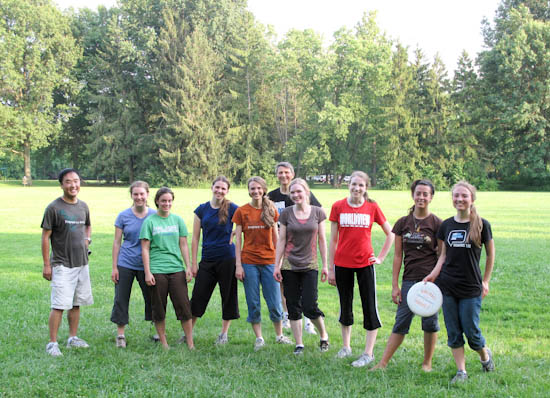 After Sunday afternoon naps [smile] we went to a park. Some of us enjoyed a long ultimate Frisbee game…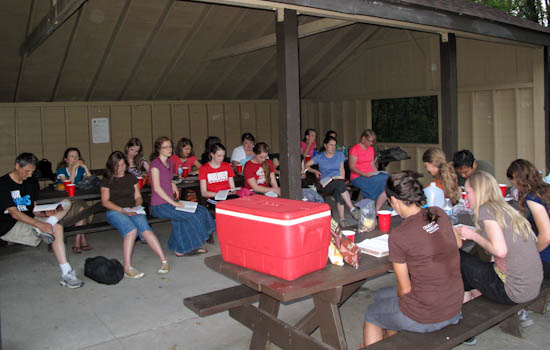 We are studying the second half of 2 Corinthians on this trip. It has been SO encouraging. I haven't studied 2 Corinthians in-depth before and am learning many things.
We studied chapter 9 last night. Paul appeals to the church at Corinth to be generous, and gives reassuring words of the abounding grace of God. This remind us to not only be generous with money but to be a "giver" in every area of life. We never need to fear lack, because "God is able to make all grace abound to you, so that always having all sufficiency in everything, you may have an abundance for every good deed." (2nd Corinthians 9:8)
We should be motivated to give because we want people to thank and glorify God! As Paul writes, "you will be enriched in everything for all liberality, which through us is producing thanksgiving to God. For the ministry of this service is not only fully supplying the needs of the saints, but is also overflowing through many thanksgivings to God. Because of the proof given by this ministry, they will glorify God for your obedience … (2 Corinthians 9:11-13a) May we do each "good thing" with the motivation that the Lord receive more thanks!
Also, it's interesting to consider the idea that if all Christians gave as they should, there wouldn't be a need to fund raise or ask for money. It would already be happening.
Paul concludes this section by saying "Thanks be to God for His indescribable gift!" (2 Corinthians 9:15) I think that's a good definition for witnessing … trying to describe the indescribable!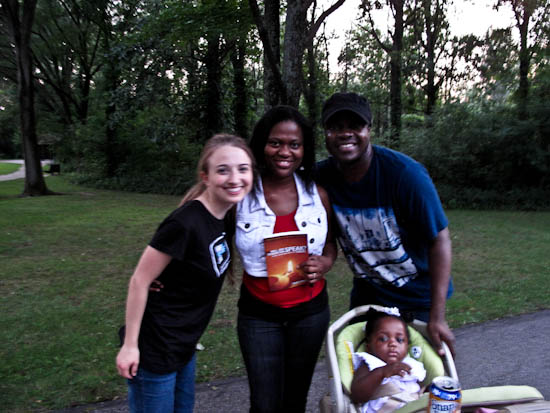 My mom began talking with this couple at the park, admiring their cute baby girl. After we told them why we were in the area and about our conferences, we asked them if they were Christians.
"ALL THE WAY!" Isaac said with enthusiasm.
They are from Liberia and are looking forward to going back there and continuing to serve in ministry. We had a very nice talk and were grateful for the divine appointment. They might come to our conference tonight.
The Strong in the Lord conference starts in 2 hours. We would really appreciate your prayers! Thank you.