Tonight was the first night of the Strong in the Lord conference here in Kansas City, Kansas. It was a "tough-won victory" because Sarah, my dad, my mom, and two girls from our team are all sick (nausea, fever, etc.) They slept most of the day. We were all praying more intensely as we really saw this conference was going to be a struggle to pull off. I asked Sarah if she would give us an advance warning next time she was going to get sick so we could prepare more….[smile]
Thankfully, the Lord gave them all enough strength to get up tonight and be part of the conference. Sarah was able to do all of her session like normal and she did a very good job. Girls and moms have been enthusiastic and responsive. Personally, I've been encouraged to see the Lord answer lots of specific prayers—both big and little. He is faithful!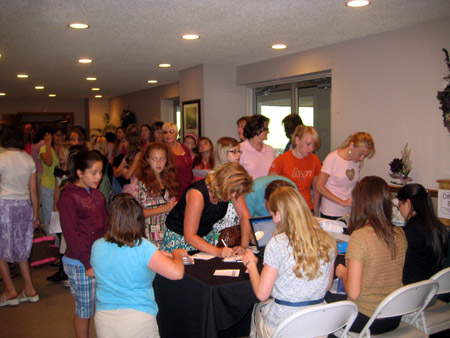 We were thrilled to have 90 people register at the door! 🙂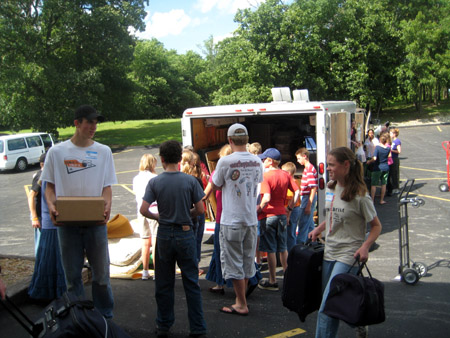 We arrived yesterday to a host of enthusiastic volunteers who helped us unload really fast! 🙂 The families here who are hosting the conference have done a terrific job and have taken care of so many little details.
Please keep us in your prayers this week. Like our last Bemidji trip, we have a "double conference" planned. (Strong in the Lord conference for younger girls first, and Radiant Purity conference for older girls second.)