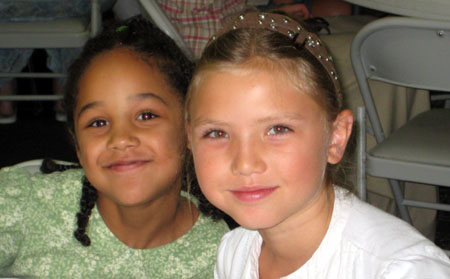 The church here in Kansas City was filled all day yesterday with lots of special young ladies….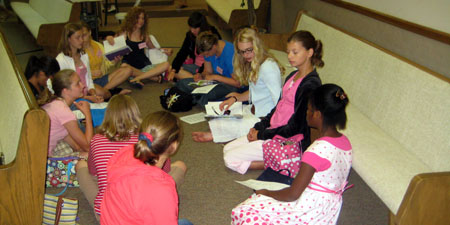 Chrissy's small group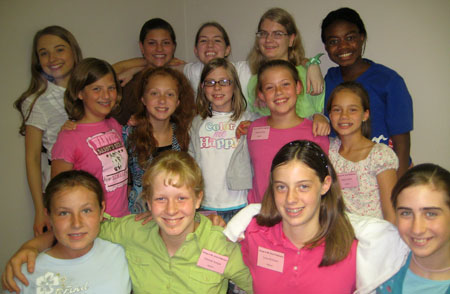 My small group

Sarah and Abigail (who were sick) were totally well and energetic all day yesterday during the conference! In fact, afterwards Sarah said she felt better than she normally does after Strong in the Lord Conferences! The others who were sick (Mary and my parents) are feeling much better now as well.
The conference went great! In our sharing time afterwards, many leaders shared encouraging reports of girls in their small group who accepted Christ as their Savior, girls who changed from "someone who didn't want to be there" to "someone who didn't want to leave", and girls who opened up and shared meaningful testimonies with their small groups. Many made commitments to begin reading their Bibles every day. Thank you to everyone who was praying–we know that "prayer is not preparation for the work, it IS the work!"
Today is our free day, and the Radiant Purity Conference starts tomorrow evening.