As we were gearing up to open our store, it has been encouraging to see God answer prayer and provide. Here are two of those ways: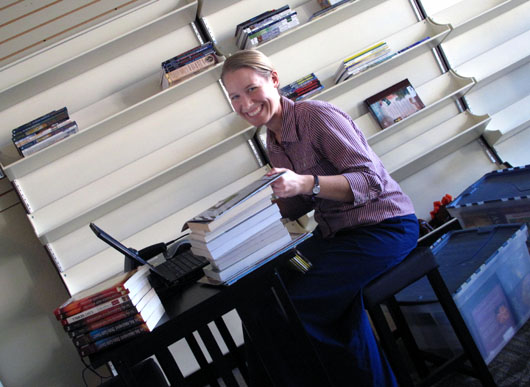 Kelly, a good friend from Minnesota, volunteered at the Bright Lights office for several weeks in October and November. She spent hours entering our expanding bookstore inventory into our computer sales software. We didn't realize what a huge job this was going to be. Kelly "happened" to be here exactly at the time we needed it done.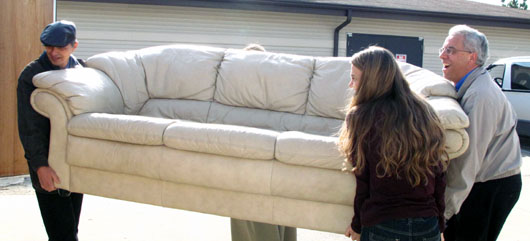 How are we going to find furniture for the bookstore?? we wondered. I dreamed of a comfy beige leather couch, but after looking at a few price tags, I knew we'd never buy one. But actually, I did know how we would get furniture. Just the same way we got everything else–on our knees. So we took this need to the Lord.
A couple weeks ago when friends at church asked me how the bookstore was coming along, I mentioned the current need for furniture.
"I need to talk to your dad about that," a friend, Carlos, replied.
The next day we picked up this beautiful couch from Carlos' storage unit. Free. And it's beige and leather… just what I had hoped for. And it matches perfectly with the color of the walls. Carlos also gave us two chairs and some end tables. Wow! Another encouraging reminder that it's always worth it to wait for the Lord's provision!
"But my God shall supply all your need according to his riches in glory by Christ Jesus." Philippians 4:19