We are still alive and doing well here at the Bright Lights office. Sarah Smith and Abby Kramer joined us a few weeks ago.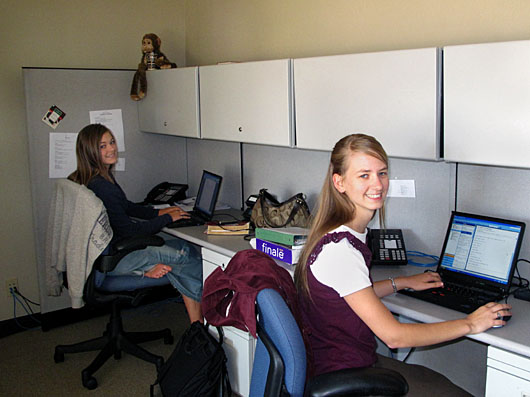 Sarah and Abby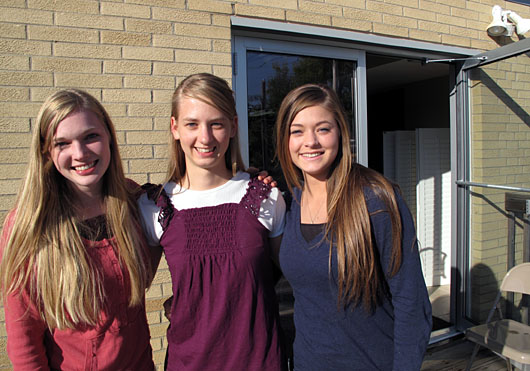 Nickie, Abby, Sarah
There are always so many different things going on around here, it's hard to give an accurate report!
Some of you may be wondering what we do here at the Bright Lights office, so I'll give you a vague outline. Every morning, Sarah and my dad and I have been working on writing projects. During that time, the "interns", Sarah K and Abby, have been doing various studies that Sarah has outlined for them.
After lunch, we focus more on office details. This includes e-mails and correspondence, planning and scheduling, and processing and shipping orders. These things take a lot of time, so we are very grateful for the help from our interns (and Nickie, of course 🙂 ).
The bookstore we are setting up in the front area of the Bright Lights office has also been an exciting and challenging adventure. Lots of progress has been made, but there is a lot more to do. There are so many decisions to make and items to purchase–and this is all so new to us–so we are sort of operating by going from one answered prayer to the next. 🙂 We are hoping to open in about a month.
Other recent projects have included working the Bright Lights CD and songbook, several encouraging times of witnessing together, and a Desktop Publishing class taught by Stephen.