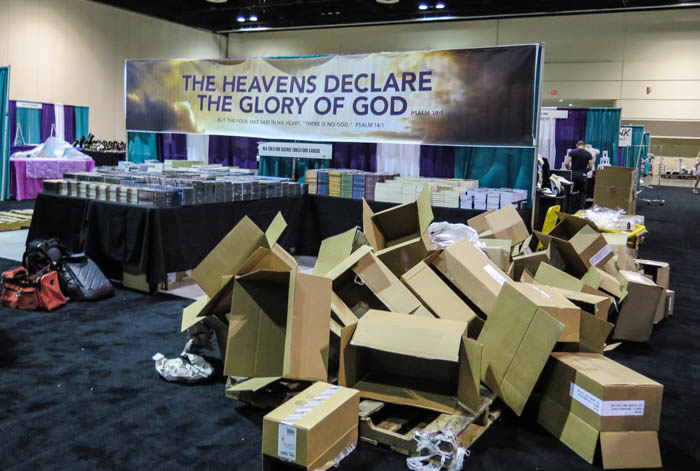 Please pray for the conversations we will be having the next few days with public school teachers here at the NEA Convention. We will be giving away about 4,000 DVDs and 4,000 books produced by Answers in Genesis. Our desire is to move beyond the Creation Science topic with the teachers and share the gospel of Christ–the only message with the power to save!
As you can see, we had quite a few boxes to unpack!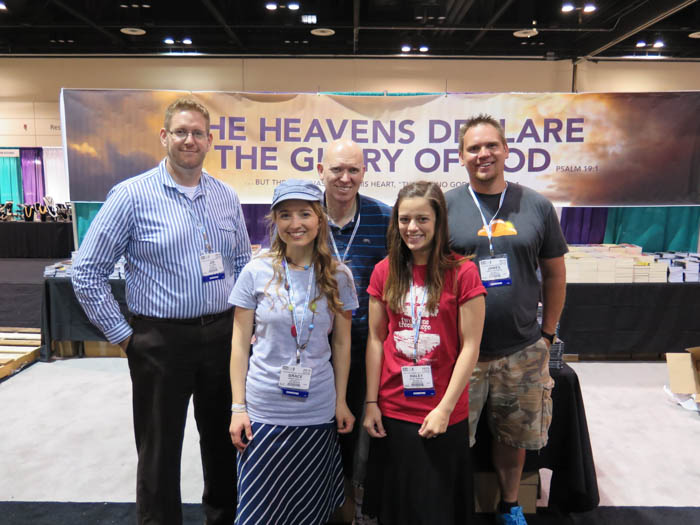 Some of our team this year
Back row: Joe Owen (speaker for AiG), Steve Ham (Director of International Outreach for AiG), and James Opperman (Director of the web team for AiG)
Front row: Me and Haley Skrnich (Bright Lights leader in Texas)
Our theme verse (and prayer) this year is Acts 4:33, which says:
"With great power the apostles were giving testimony to the resurrection of the Lord Jesus, and abundant grace was upon them all."
We are so utterly dependent on the Lord's grace, but we rejoice that His power is great, and He is the One who fights for us, rescuing souls! Praise God He allows us to help, though we are undeserving of the privilege.