It all started when Sarah told us, "We really should start praying for the guest house plumbing and shower – I don't know what we're going to do with 12 girls staying there this summer!"
A few weeks later she brought this concern up again as a prayer request. That very night, an old friend of ours who was visiting told us, "The Lord has put it on my heart to remodel your basement bathroom at your guest house." His offer was a complete surprise!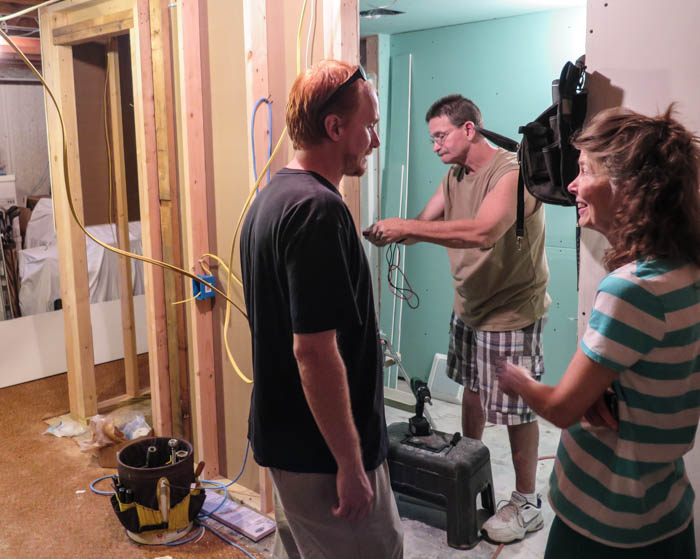 Randy and his son Michael
As I write this, Randy is working hard, as he has been for many days. Not only is he replacing the shower, he's enlarging the whole bathroom down there! Those who have seen our basement shower downstairs and were brave enough to take a shower in it know what bad shape it was in. [smile] There was also a large leak from our upstairs bathroom into our downstairs one.
Additionally, our friends Tracy Jarmon and Dave Fuller (who helped us remodel our office) got on board, and volunteered to replace the vanities, fixtures, flooring, you name it, in BOTH bathrooms.
We can hardly believe this is happening and praise the Lord for how He answers prayer!