Yesterday our van was making a weird noise. My dad asked one of the girls on our team, Nawon, if she knew of a good mechanic (because she lives in this area). Nawon said that her pastor was a mechanic.
After her pastor fixed our van, we offered for his girls to come to our conference for free. What we didn't know is that his wife and daughteres already knew about our conference and had been praying that they would be able to come. But because of some medical bills they couldn't afford it.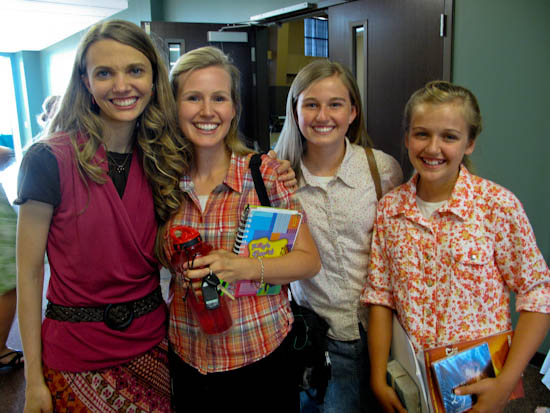 You can only imagine the mutual delight we experienced when we realized how the Lord had worked this out! Praise the Lord who works in awesome ways (and even breaks vans temporarily) to provide for His children.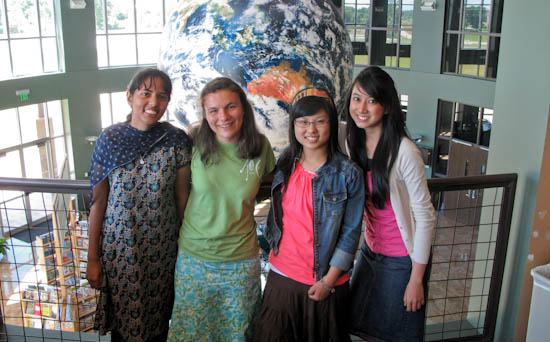 A special element of this conference has been our fellowship with our four international leaders: Supriya from India, Maaike from Congo, Nawon from Korea, and Bernita from Singapore. One of our prayers is that the Lord would continue to spread Bright Lights internationally.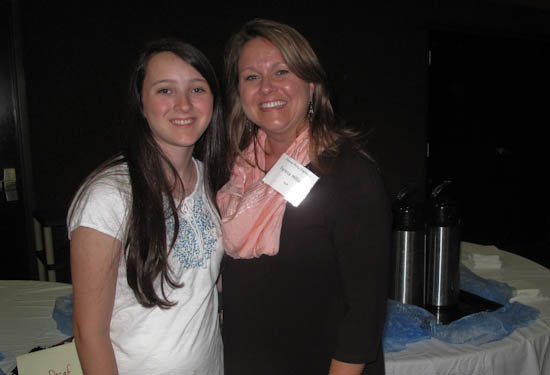 We are very grateful for all that Teresa, our hostess for this conference, and her daughter Maddie have done to make this conference happen! Thursday evening (our free day) we had a very relaxing evening at their home….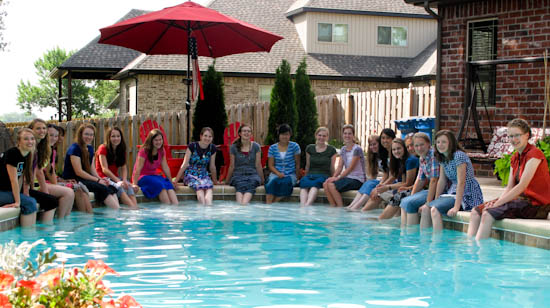 … as you can see. [smile]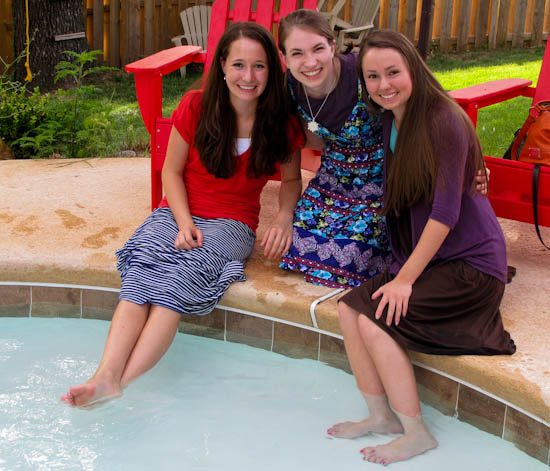 Natalie (from Texas), Allison (from Illinois), Sarah (from Arkansas) have each been leading Bright Lights groups. Actually, a large percentage of the girls on our team have their own Bright Lights group at home. It's fun to hear them compare notes and share ideas regarding what they've been doing in their groups.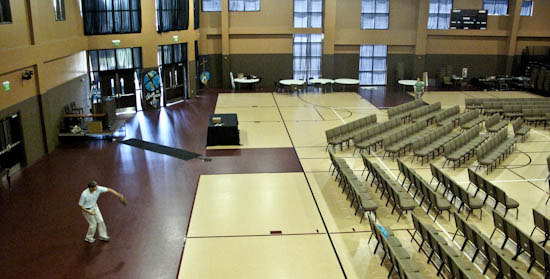 Here's a picture of my dad and brother finding another creative time and place to play catch. They bring their baseball gloves everywhere. No broken windows yet.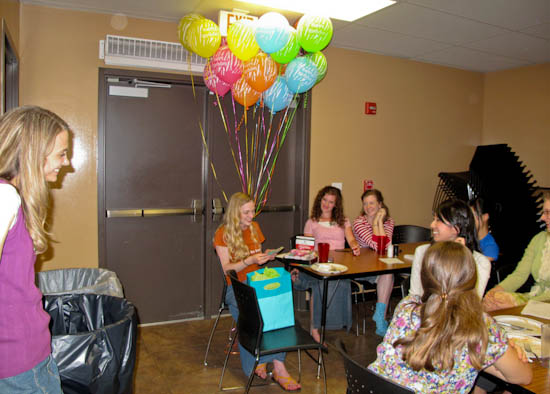 Nickie turned 26 today. We love you, Nickie !!!
Tomorrow we take off for Houston. Thank you for your prayers for us. We finished our sharing time a little bit ago. Praise the Lord for the responsiveness of the young ladies and parents who attended the conference.
At each Purity conference, our main goal is that the girls would grow deeper in their relationship with Jesus. When our heart's affection is in the right spot, everything else falls into place. Please pray that the attendees would grow in their love for the Lord, and that we would as well!
"For as many as are the promises of God, in Him they are yes; therefore also through Him is our Amen to the glory of God through us." (2 Corinthians 1:20)