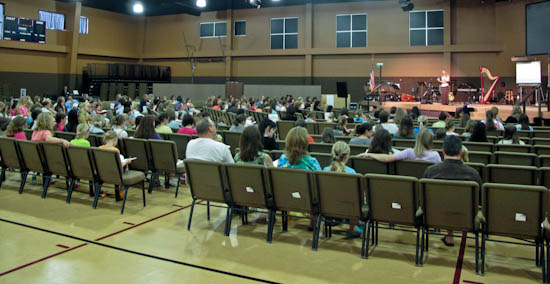 Things are going well here in Arkansas! Yesterday we concluded the "Strong in the Lord" Conference, and tomorrow the "Radiant Purity" Conference begins. Please pray for us and for the attendees.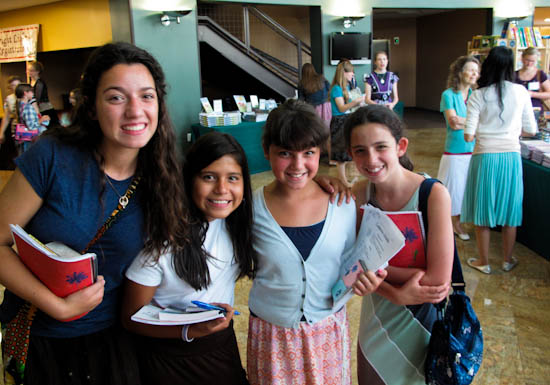 Olivia (left) with three conference attendees. Olivia is just starting a Bright Lights group here in Arkansas, and we're so glad she joined us to help at these conferences.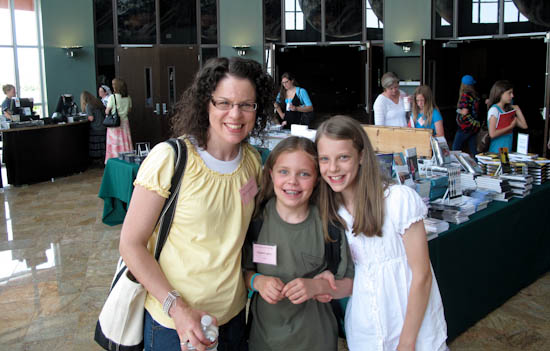 Hannah (right) and her mom and sister. Hannah's mom told me about how faithful Hannah is in passing out tracts. She told me her favorite is the "Good Person Comic" from Living Waters. It sounds like the Lord is really using her! [smile]
The topic of "learning to witness" is often the topic that the attendees say they are most interested in. Please pray that the Lord would give these girls boldness to act upon what they are learning and truly be bright lights!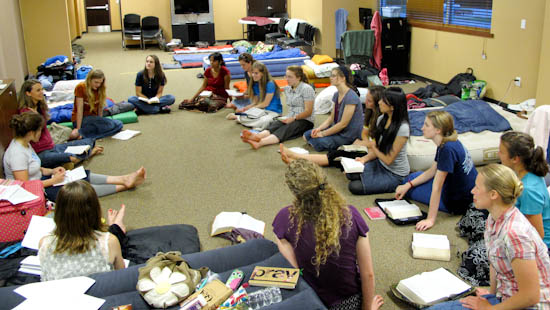 The Lord has provided a fantastic team of leaders. They have really been an encouragement to me! It is a true gift to be able to have fellowship with other girls who have been walking with Jesus and have riches to share because of it.
I took this picture Monday night as we were studying 2 Corinthians 1 before bed. It was very refreshing [smile]. We chose 2 Corinthians as our book for this 3 week trip.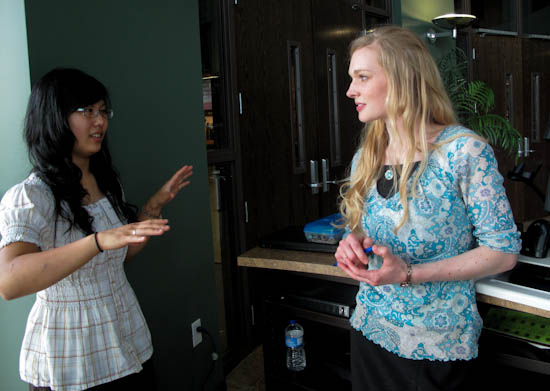 Nawon talking with Nickie. Nawon is from Korea and has led a purity conference for young ladies in Korea. She sees a lot of needs among the girls there and has a heart to provide more discipleship for them in the future. We are excited about how the Lord is going to continue to use her.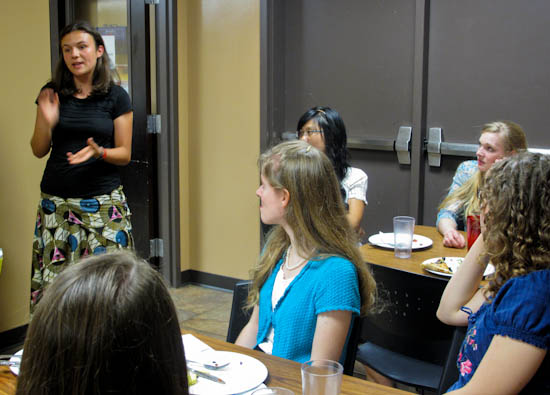 Last night Maiike shared with us the whole story of how she began a Bright Lights group in Congo. She gave a beautiful report of the Lord's hand at work, even though it has not been an easy process. She has been back in Canada for the last 9 months, but the local girls in Congo have continued the work. And Maiike is thrilled to be returning to Congo in September. The Lord has given her great vision for discipleship for that country, and her enthusiasm is very encouraging. [smile]