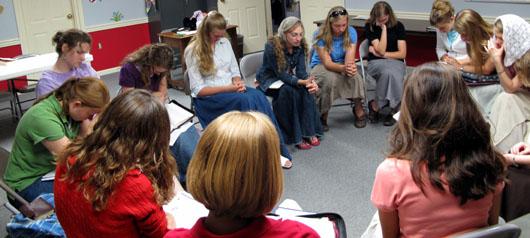 Praying with our group of leaders before the conference starts.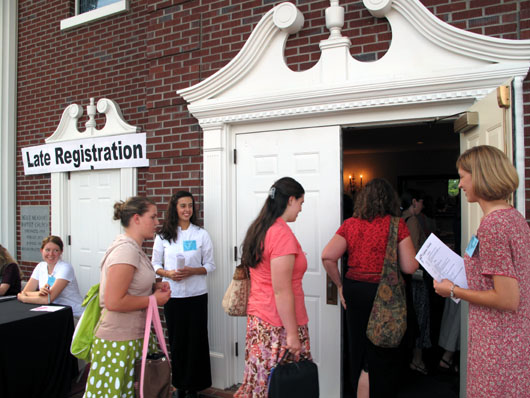 Girls and mothers arriving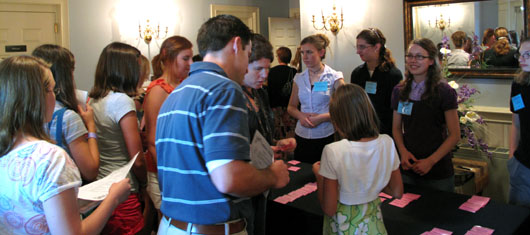 …picking up their name tags…

…and gathering for the main session.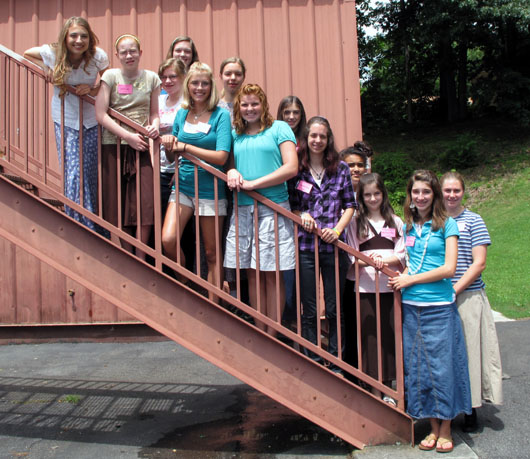 Throughout the conference we go back and forth between the main sessions and small group times. The groups have names such as "Stars", "Fireflies", "Flashlights", etc.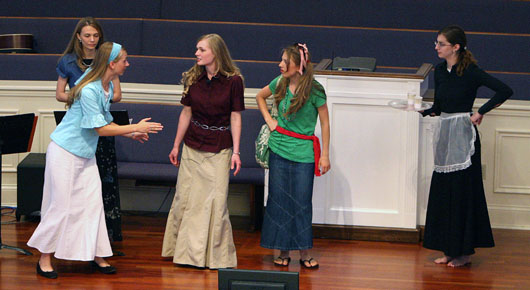 "What was your favorite part of the conference?" I often ask the girls. "The skits!" they often reply with a little grin and twinkle in their eye.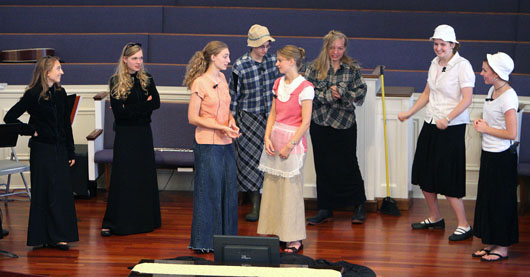 We use the skits to reinforce what we're teaching. This skit is called "The Conscience Skit" and teaches the importance of confessing your sin and keeping a clear conscience.

The "CBN Broadcast Skit"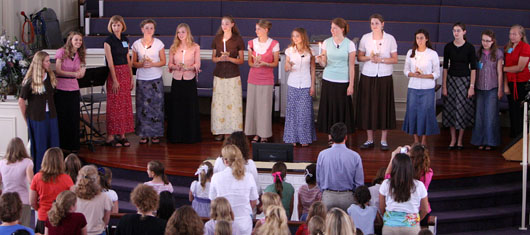 We concluded the conference with candles and encouraging the girls to "…Let Your light so shine before men that they may see your good works and praise your father in Heaven…!" (Matthew 5:16)
One of the highlights after the a conference is talking with the girls and moms as they are leaving. Many moms and explain with emotion how much the Lord used the conference in their lives and their daughters' lives. We are reminded that even though we can't see all of the fruit right now, we must "look not at the things which are seen, but at the things which are not seen: for the things which are seen are temporal; but the things which are not seen are eternal." 1 Cor 4:18