Singapore Conferences!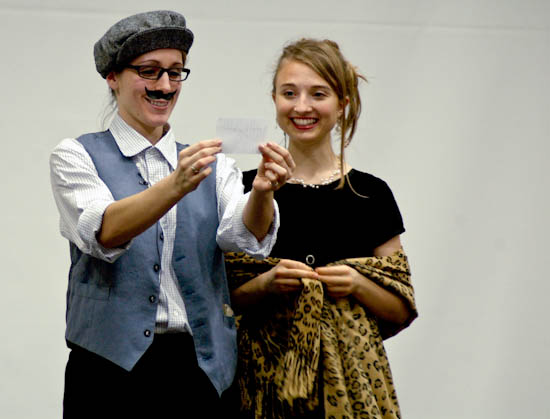 Mr. and Mrs. Maxwell B Vanderbon have taken on … um … a new look look for these overseas conferences. Dani has definitely exceeded what I thought a girl could do playing Mr. Maxwell.
The good thing was that I could actually get this dress zipped up. When we do overseas conferences we ask local people to help find skit props. Some Asian people are kind of … um, small! [smile]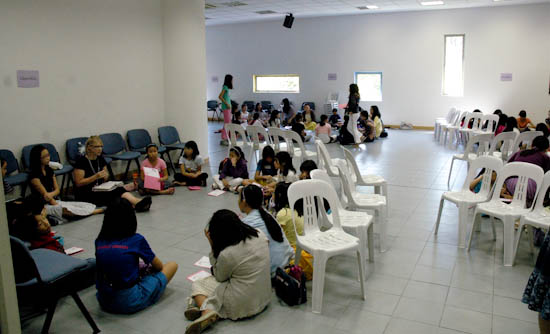 Small groups!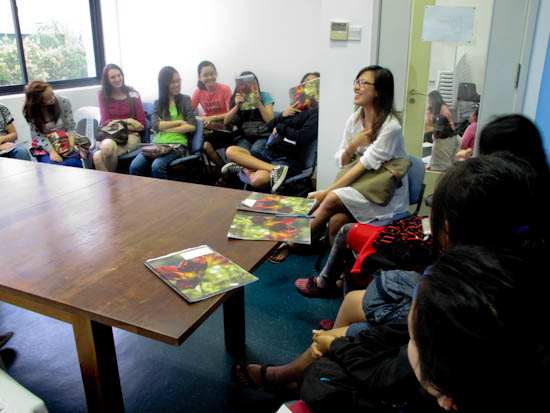 This picture is of Reena (in white), a 26-yr old girl who is now engaged, sharing with my small group about how the Lord had changed her thinking in the area of purity and relationships. The girls loved hearing her share, and it was really a provision from the Lord to have her with us!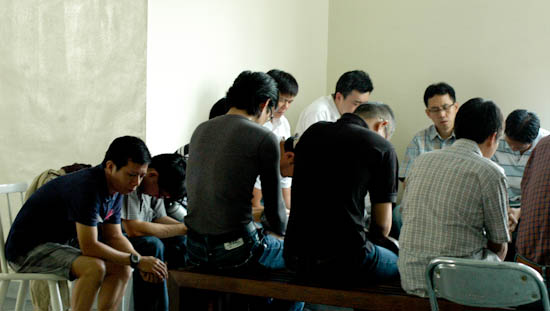 Dads praying for their daughters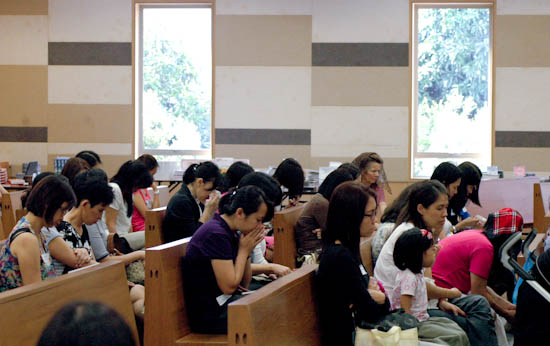 Moms praying for their daughters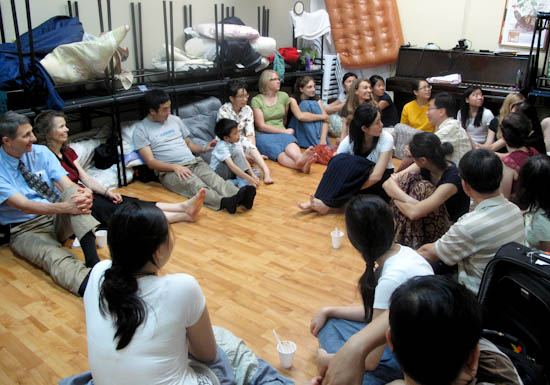 "Cool down" time with staff and those who had helped to host the conference, sharing stories.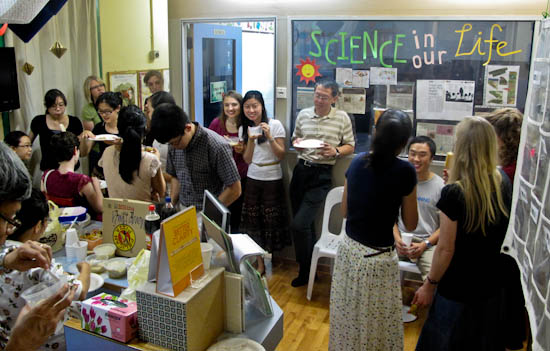 Eating pizza and ice cream with flavors we don't get in the States…red bean, durian, jackfruit …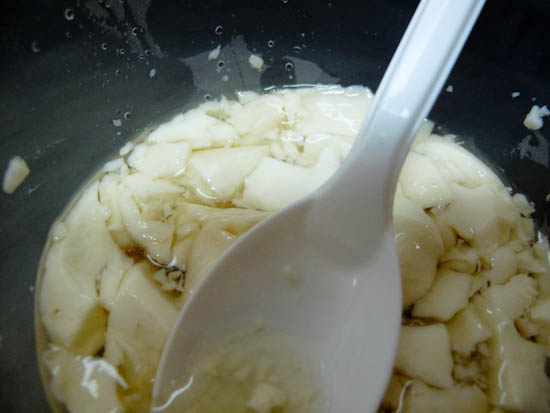 This is something else we were eating that I'm going to miss! … it's a soft bean curd desert with a sweet syrup-like sauce.
There is so much more to share, I feel that this is a very inadequate representation of the Singapore conferences. Right now we are in Australia. It has been an extremely full week and blogging hasn't been top priority, but I will definitely be posting more reports soon. Sarah and Nickie are packing suitcases now as I write this. We'll be leaving tomorrow morning to fly home.
It doesn't feel like Christmas yet, especially since I have a sunburn! We've had an amazing trip, and we are going home to snowy Iowa for Christmas with full hearts of gratefulness and awesome memories. More reports coming soon.