With just one day to tour in London, we decided to squeeze in as much as we could!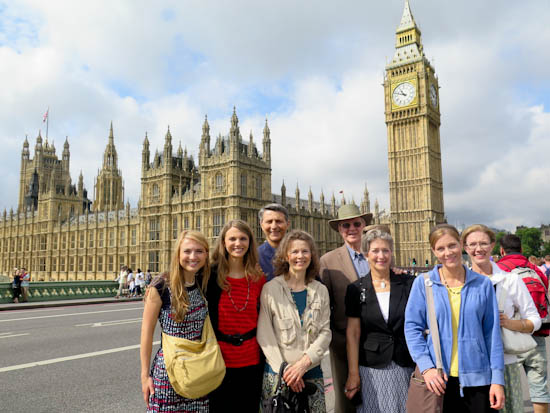 It was pretty neat to walk up the stairs out of the underground subway (the "tube") and see Big Ben towering above us! The next thing I noticed was Mirren witnessing to a guy handing out brochures for a tour company. As she pulled out a gospel booklet to "trade" with him for his tour booklet, he asked her, "What is it about?"
"Well, it's about what is true, and what is the meaning of life, and why we are here," she replied.
"Why are we here?" he asked her curiously.
Mirren explained that we were here to glorify God – and that her God was Jesus Christ.
He responded by saying that he thought all the religions could get someone to Heaven. Providentially, that was the very topic of the booklet Mirren had just pulled out of her purse to give him – (Second Greatest Lie). His name is Christian and we praise the Lord for the opportunity we had to share with him about the salvation that can be had through Jesus.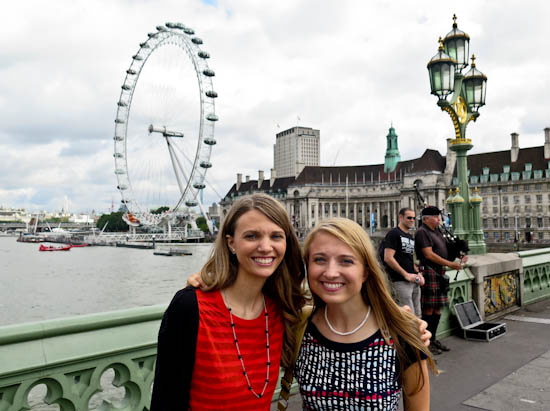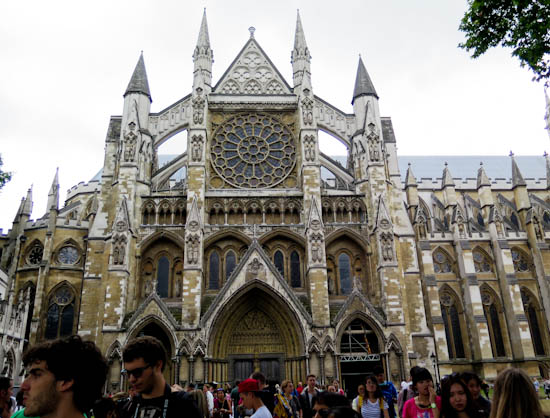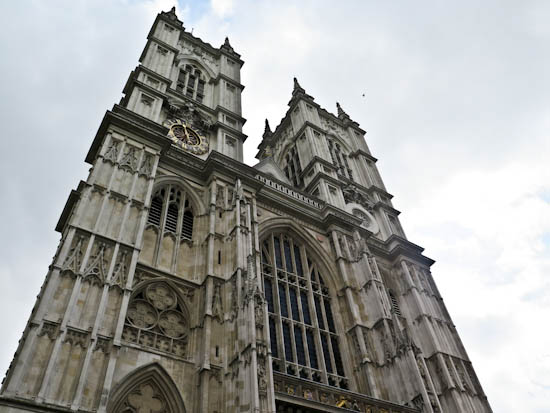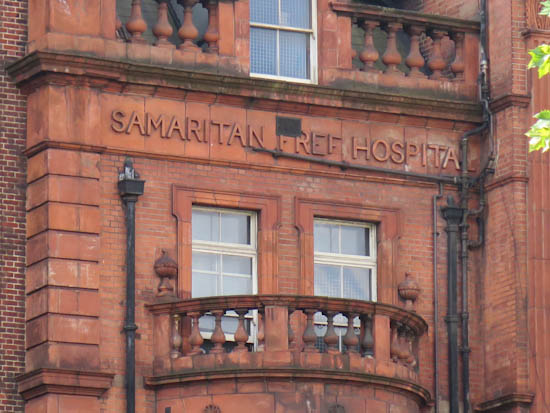 I noticed evidence of what must have been a fantastic ministry at one time … "Samaritan Free Hospital." It would be great to see some more of these in existence today!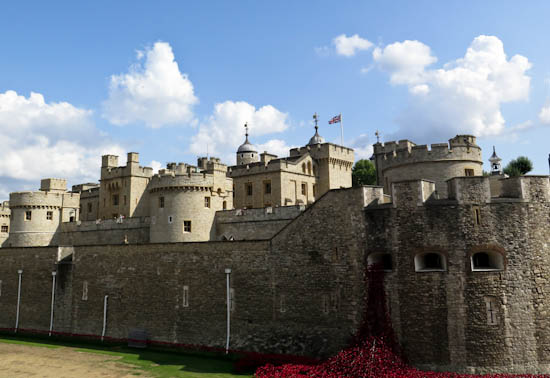 My favorite part of touring London was definitely the Tower of London. Built by William the Conqueror in the 11th century, the castle (which actually has many buildings and towers) contains so much interesting English history. Henry VIII beheaded his wives here, Isaac Newton lived here for a while, Sir Walter Raleigh was held there, and the list goes on and on. Of greatest interest to me was the Christian and Jewish persecution that took place. Six hundred Jewish men were imprisoned in the tower in the 13th century before the whole Jewish population was expelled from England in 1290. Many Christians were tortured and persecuted there.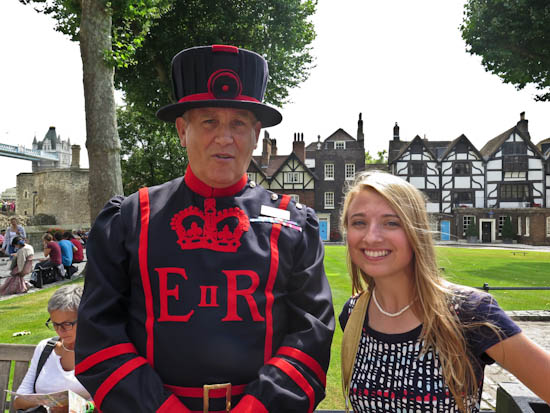 After this Yeoman (they aren't actually tour guides – they are caretakers and historians) had taken us to the place where beheadings within the Tower were held (and shared more details about the process than I cared to hear!) I told him I was interested in studying more about those who had been persecuted for Christ there at the Tower.
I mentioned one persecuted prisoner in the Tower I had read about, of whom it was written, "he is exceedingly obstinate and a great friend either of God or of the devil, for they say they cannot extract a word from his lips, save that, amidst his torments, he speaks the word, 'Jesus'."
The Yeoman knew of the story and gave me more details, such as how this prisoner became close friends with his guard who would sneak him oranges.
Talking with the Yeoman was a reminder to me of how when one life is lived for Christ, people 500 years later are still impacted by the story. Even unbelieving historians researching the story could be drawn to Christ through stories such as this one.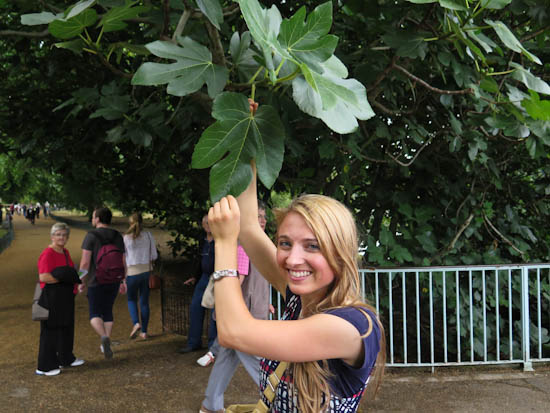 I never knew that fig leaves were soft on the underside! No wonder Adam and Even chose to use them for clothes! =) (Okay, well, my dad thinks there were other reasons than that…)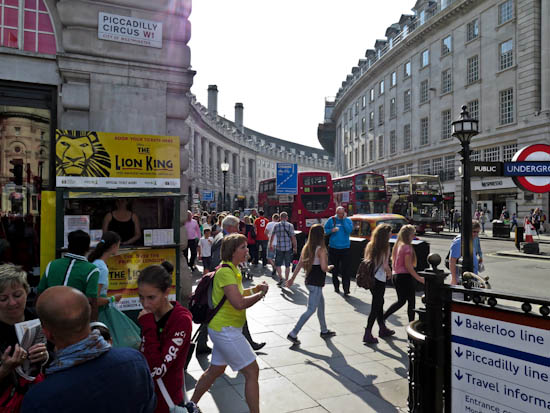 At the Piccadilly Circus intersection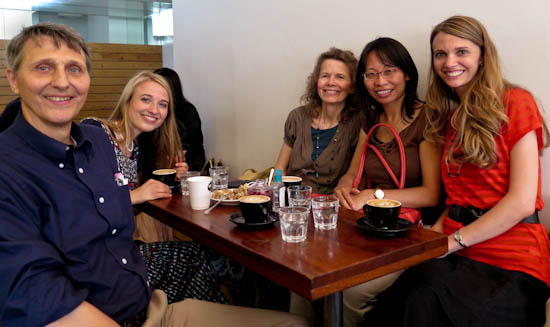 Stephen had noticed an article of the "25 coffee shops to visit before you die," and since one was in London, we decided to visit. =] It's called Kaffeine's – and it was unique and delicious. With us is our good friend Sinming who invited us to come to London and organized the conference at the Chinese church. She spent the day taking us around in London and was an amazing tour guide! Thank you, Sinming!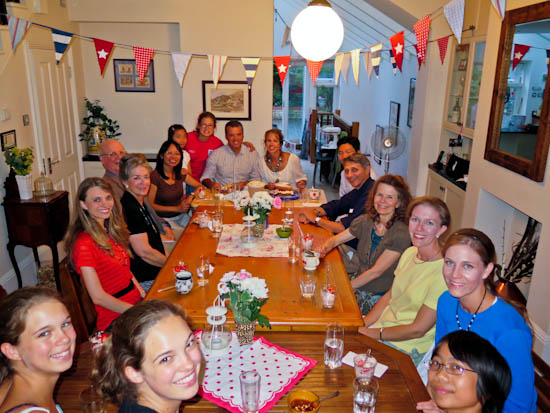 Our evening concluded with a wonderful dinner with some friends who are actually from Texas, but living in London for a few years.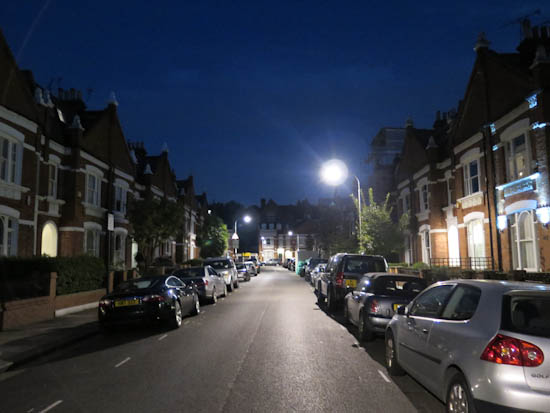 This is their neighborhood =)