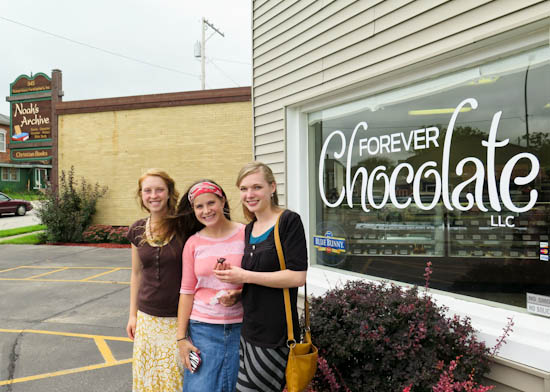 No one complained when we learned that a chocolate shop was moving in next door to our Bright Lights office / Noah's Archive Christian Bookstore. Shelby, Hannah, Nickie and I went over this afternoon to give them some business!
On the other side of our office, we have the world's best pizza shop (famous in our area) and behind us we have a super cute bakery and very popular coffee house. *Sigh* So blessed. =}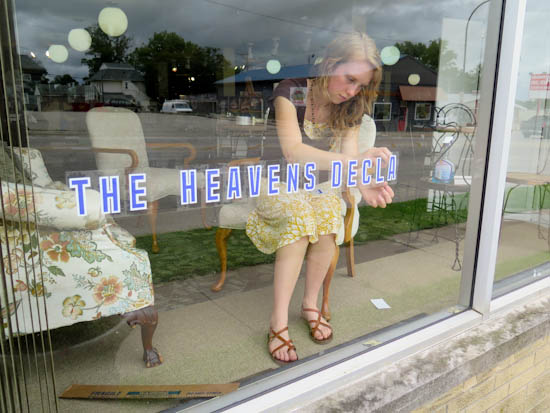 Today Shelby put up some letters that my dad recently ordered so we can have Bible verses on our big front windows. We're grateful for all that Shelby and Hannah do when they come in to volunteer.
After an eventful week with family last week, we are now getting back into a routine. I will resume posting a few more reports from England soon.