"There's a dead animal in the trailer" Dad announced.
Once we stepped into the trailer and caught a whiff of the stench in there, we all agreed.
"I think it smells like rotting fish!" Sarah said.
Unfortunately, our trailer smelled bad throughout our whole last trip to Michigan. We looked and looked and couldn't find the dead mouse…or whatever it was. So when we got home we took everything out and did a thorough search for the stinking intruder. And we found it.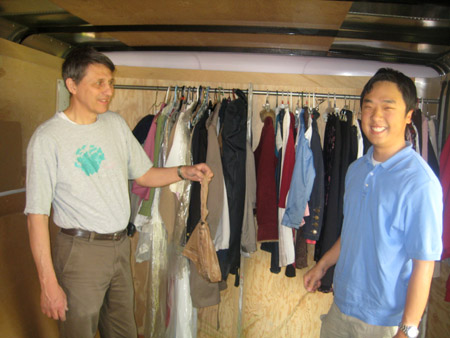 A dead crab. Stephen's crab, that is. When we were in Florida last year, Stephen found this really neat dead crab and he put it into a plastic sack, intending to preserve it in a solution when we got home. Well, he forgot. When everything thawed out this spring, so did his crab.
It's not that funny, Stephen. [smile]