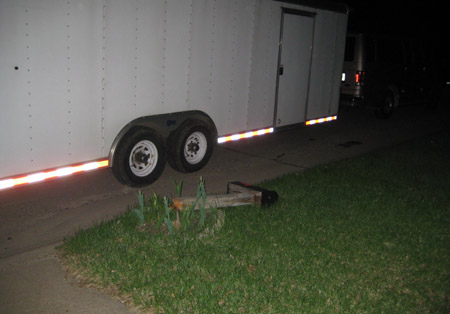 Our trip started out at 4am Thursday morning when dad ran over our mail box. I don't think he had had his coffee yet at that point. Dad was so tired…he had been up most of the night packing.
I was just glad I didn't do it. My family would probably never let me drive again. [smile]
Thankfully, my mom managed to keep Dad awake through the rest of the journey and we arrived safely in Michigan around 5:30pm. This left us almost enough time to get our booth all set up before the convention center closed for the night.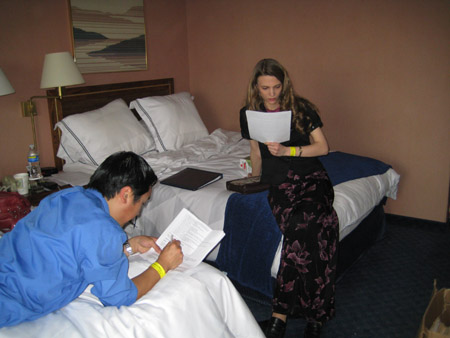 Here Sarah and Stephen are reviewing our session that is a sequel to our original talk on "Making Brothers and Sisters Best Friends". This session is called "Peace Treaties in the Living Room".
I made the mistake of ordering a huge taco pizza (named "the beast" by the pizza shop). It hardly fit through the door of our hotel room! We ate it for like the next 4 meals so it wouldn't go to waste. Yeah…it got pretty dry by the end. It began to taste like cardboard with refried beans and wilted lettuce on top… [smile] Somehow I forgot the resolution Sarah, Stephen and I had made to not order too much pizza when we are in a hotel so we don't have to eat leftover pizza forever…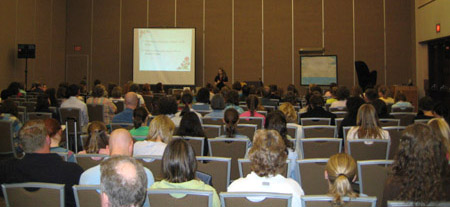 Sarah speaking on "Raising Pure Daughters in a Generation of Darkness".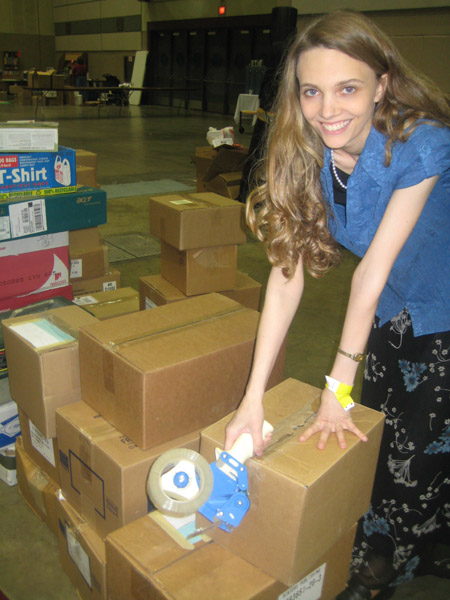 Overall, we were very encouraged after this conference. It was exciting to see the Lord's hand. We were also pretty tired, but it was the "good" kind of tired.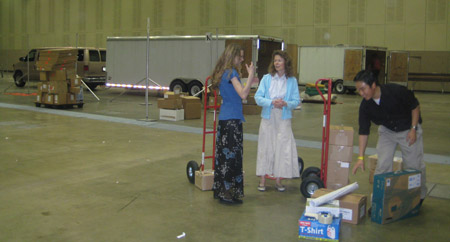 I love it how they let us pull our whole van and trailer into the convention hall to load up. This made the packing process so much quicker!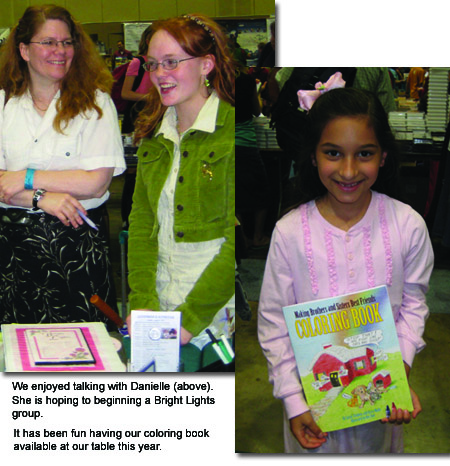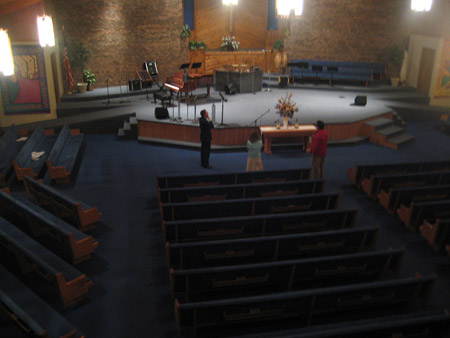 Tonight after we were packed up, we toured the location of our upcoming Bright Lights conferences— in Lansing, MI, planned for August 11-12 and 13-14.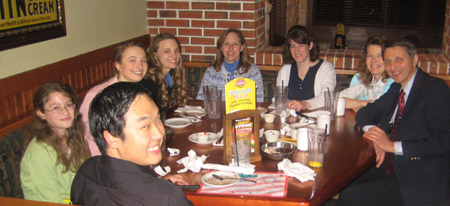 After touring the church, we went out for dinner with those who are hosting the conference. We talked over details, laughed a lot, and had a very nice time.