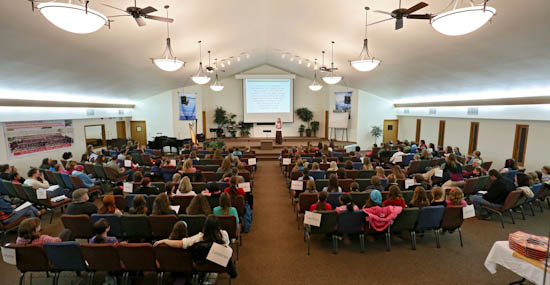 The Strong in the Lord conference last weekend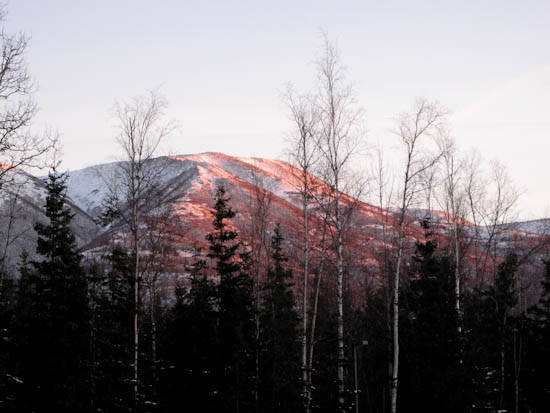 View from the parking lot of the church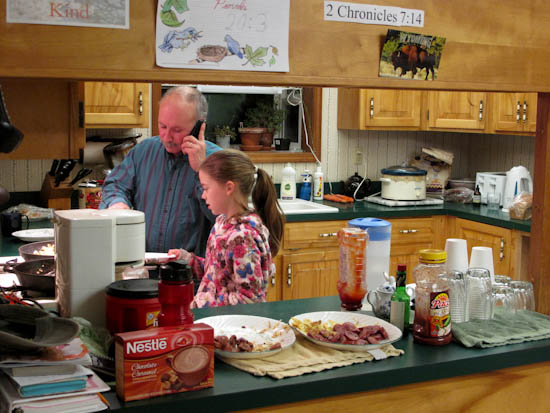 There's nothing better to prepare you for an Alaska Bright Lights conference than reindeer sausage for breakfast, right?! (Thanks again, Mr. Vassar! 🙂 )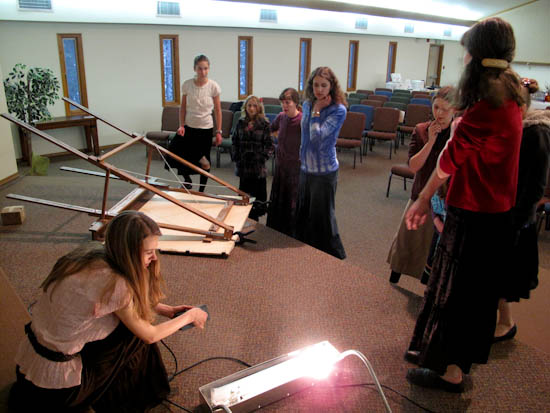 Just as attendees were beginning to arrive the easel fell over. Here Sarah is discovering that one of the lights broke. Thankfully Simon (son of one of the host families) got it all fixed in time.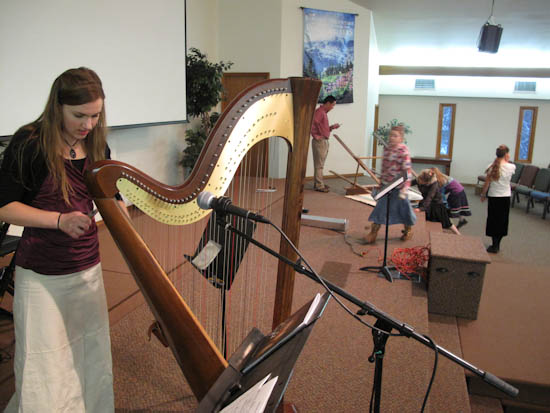 Bryant simultaneously fixing a broken harp string …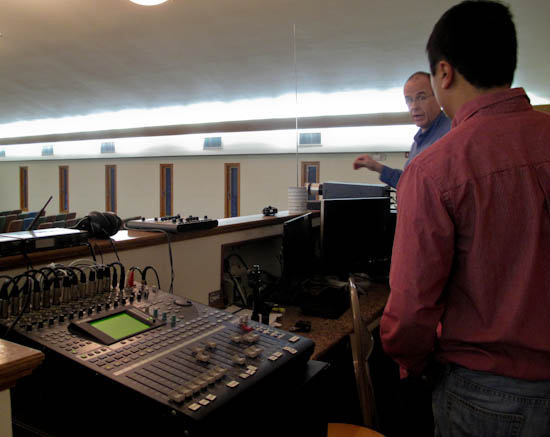 Stephen meeting with the sound man from the church before the conference started
We had barely any problems with sound at this conference since Stephen was there. He has always had a way of fixing things that go wrong, so his presence at a conference removes a lot of stress from the rest of us.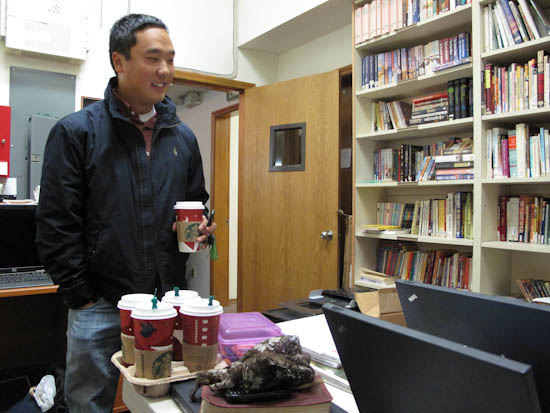 Not to mention he even brought us Starbucks mochas to split up … a very appreciated surprise!
And he gets us all laughing … (this picture was taken at the Vassar's house after the conference).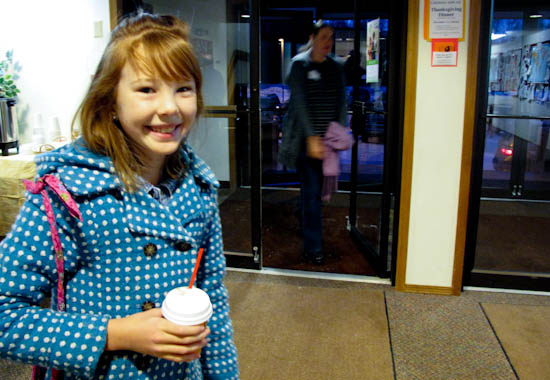 But back to the conference. Here's Sarah, a girl in the Alaska Bright Lights group, arriving at the conference Saturday morning. (The sun doesn't rise until about 10am so this was the first time we've had people arrive at a BL conference Sat. morning in the dark!)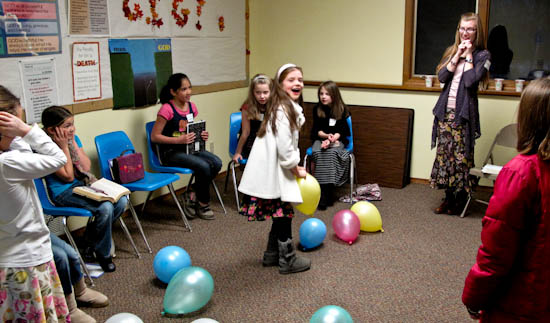 Morning devotions in the small groups … (which includes balloon popping).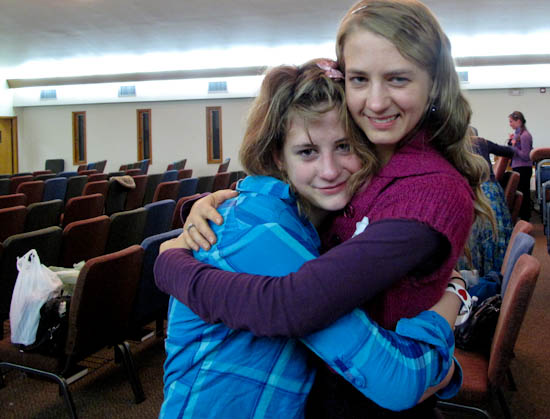 Kelly Jo, an attendee from a couple hours away, really bonded with Abby, her small group leader. It was a difficult goodbye!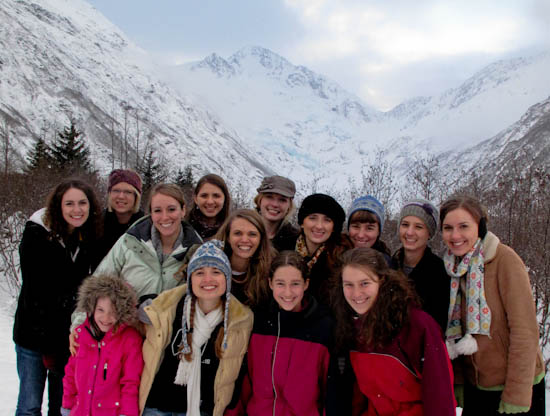 Although there were new challenges and new obstacles in Alaska, we are going to look back on our time time there as a time we really saw the Lord work. For example, here is something a very honest father wrote on his response form:
"[The conference] reinforced that my responsibility as a father is so huge, and I am failing so bad, a lot of head knowledge not as much heart, time is running out … Please pray that I would make the decision to truly serve the Lord with my whole life, I've been serving two masters and my family is suffering because of it, that's not my intent but that's what's happening."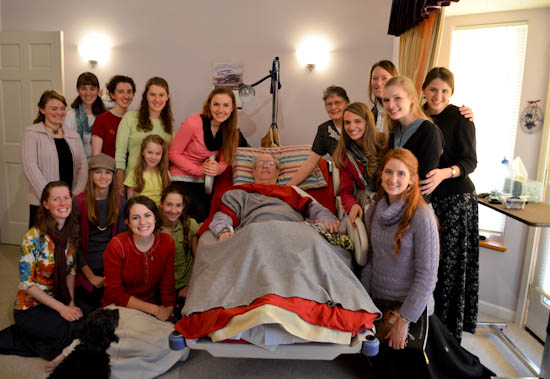 We also had some special opportunities outside the conferences. Our team went over to the home of Vangie (a girl in Alaska who joined our team for the week) to sing for her father, who has been in a wheelchair/bed for many years. Though our team went over hoping to be a blessing to him, but it turned out that Mr. and Mrs. Alexander were such a blessing to our team! They shared many stories about how the Lord has been their rock through the difficult times they have gone through. There were quite a few tears that afternoon!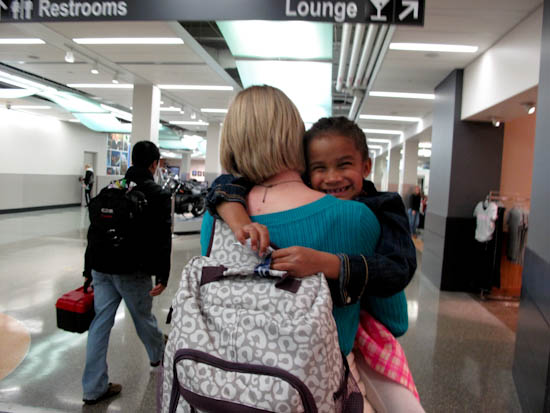 It was so sweet to see how excited Bethany, Bekah's little sister, was as they picked Bekah up at the airport.
We are flying out tomorrow morning for Singapore. Bekah and Danielle both were not feeling well over the 2 days we were home … we'd appreciate prayer for health / rest on the plane and also for opportunities to be a light.