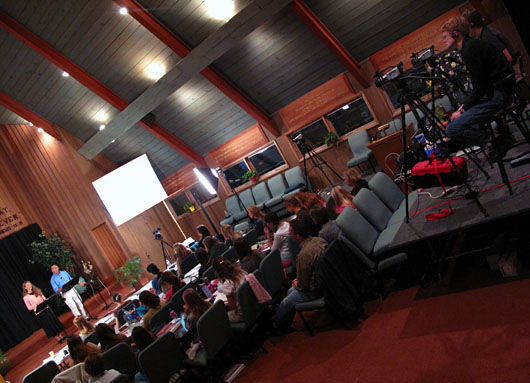 Stephen and Sarah giving their "Credentials without College" Presentation. (About life purpose, developing a ministry mindset, and having a bigger vision for your life.)
Tomorrow is the last day of the leader's training. The taping has been going pretty smoothly. We are grateful for all Stephen's "recruits" who have come to help tape, and for the patience of all the girls attending the conference.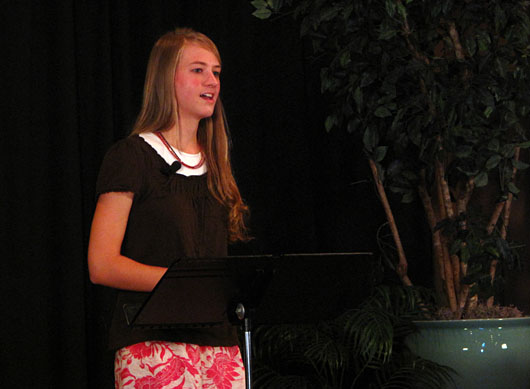 Abby Kramer shared about what the Lord has taught her through leading her Bright Lights group in Minnesota. She came to a Leaders Training six years ago and has been leading a group for several years now. She had a lot of good insights to share.
Actually, Sarah has asked several Bright Lights leaders (mostly from this area) share a session, and each one has been very mearningful.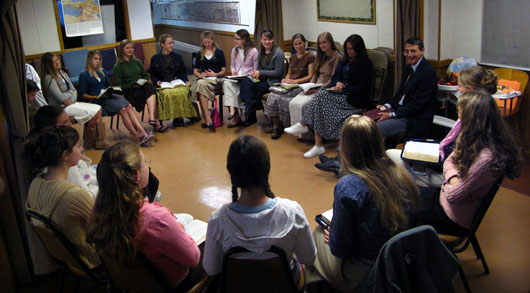 Each morning my dad leads a Bible study (we call them "Wisdom Seaches") with the group. One of my favorite mornings was when we talked about the story David and Goliath. We discussed what the "giants" are in our day. What are the giants in our country that are defying the living God? We need more Davids to fight the Lord's battles and conquer these giants.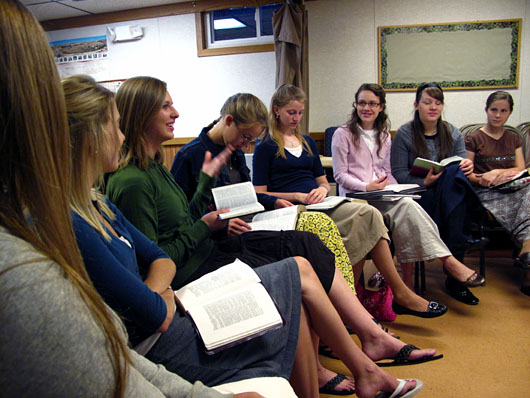 There are not many activities that are as satisfying as studying the Word of God together and learning from each other's insights.