We want to express appreciation to each of you who were praying for the Leaders Training. It was a great week. Like any conference, it was tiring and had its stressful moments… but things went very well. Sarah mentioned that she could definitely tell people were praying for her. The Lord answered many specific requests. We had a sweet, encouraging, spiritually-minded group of young ladies who attended. And it sounds like quite a few more Bright Lights groups will be starting.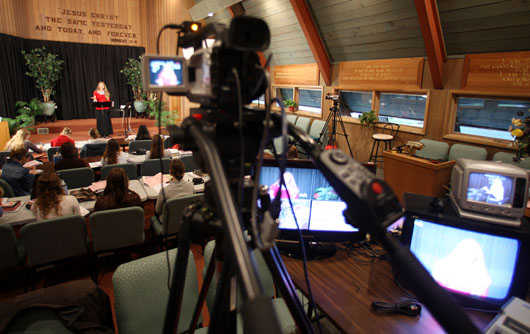 The sessions seemed to go well, and …. drum roll please… the video worked, too! 🙂 From everything we can tell, it seems like the recording went very well. Stephen was able to edit as we went, so there is very little "post work" that has to be done. There *is* a little editing to do because of a few minor mistakes, such as the times Stephen fell asleep during sessions and woke up while falling off his chair :), etc.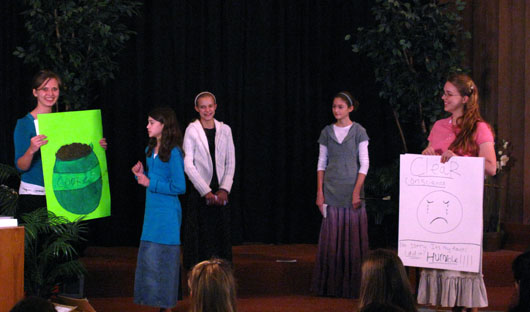 One of the activities during the training was to divide into small groups and, as a team, creatively present one Bright Lights lesson. The group pictured above did a great job teaching the Bright Lights lesson on "Keeping a Clear Conscience," and we all enjoyed the way they illustrated how a girl will act in various situations depending on whether she has a "clear", "guilty" or "dead" conscience.