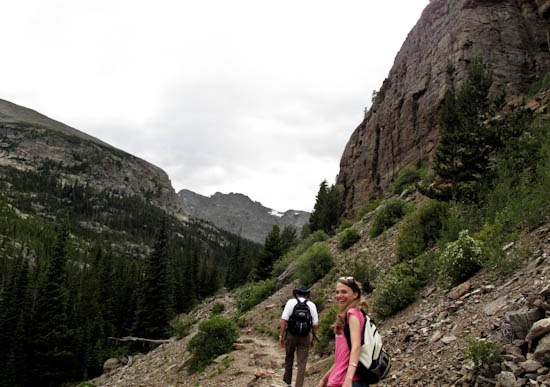 Recently I was struck by Hebrews 10:36 which says, "You have need of endurance, so that when you have done the will of God, you may receive what was promised."
Jesus is not calling us to run a short sprint — He's calling us to a life-long marathon. He doesn't promise immediate compensation or an easy path. But He does give us advance instruction about how to finish strong: "look not at what is seen but at what is unseen." (2 Corinthians 4:18) i.e. Run by faith.
Life is not always going to make sense right now. And it's okay — we just keep running. It is not always going to be fun or comfortable. It's okay; we keep running. We may not be understood or approved of by onlookers. It's okay. Our path may not go the direction we hoped. IT'S OKAY! Why is it okay? Because our treasure isn't here anyway. Our Treasure is at the finish line.
If one is tempted to "slow down," "give up," or "yield to despair" because of a sudden rocky path or undesirable turn of events, maybe that's a sign they have lost some interest in their true Treasure at the finish line, and put too much affection on things on earth.
May we run, looking unto Jesus, the finisher of our faith. Let's guard our first love.
"For you have need of endurance, so that when you have done the will of God, you may receive what was promised." (Hebrews 10:36)
(Picture taken during vacation in Colorado several years ago.)