This past month has been a busy time for us, as I'm sure it has been for most of you!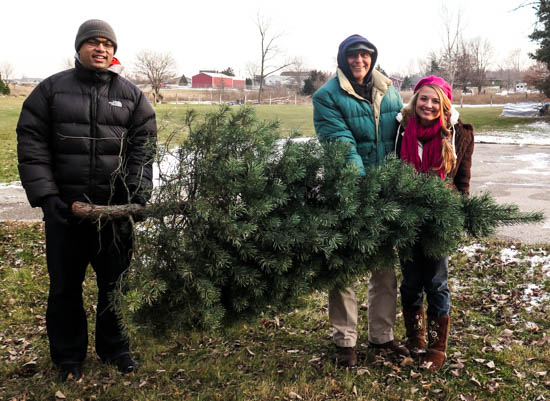 Our Christmas began right after Thanksgiving when we took our friend Manish (from Nepal) with us to cut down a tree … which led to an interesting discussion on the way home about the tree of life in the Garden of Eden and what that means. =) Manish was a student at a local college and has become a good friend of our family. Even though he lives in another town now, he's able to visit often.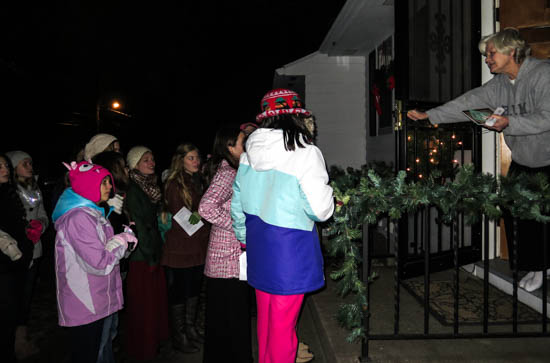 We had an encouraging time Christmas caroling with our Bright Lights group, and this lady told us that our caroling made her whole Christmas season! She said she used to carol as a girl, but she didn't know anyone did it anymore. Praise the Lord for how He directs to the right houses.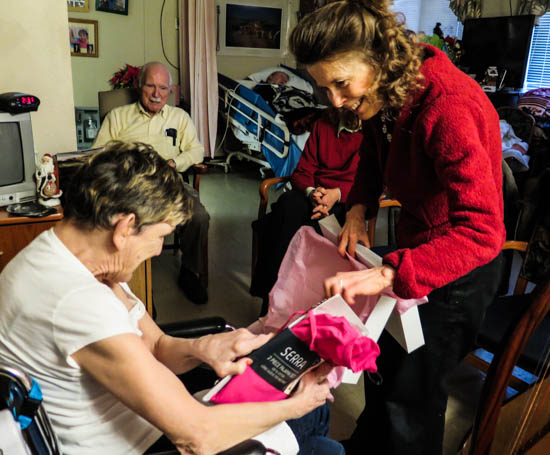 My mom arranged a little Christmas celebration with Joan, our friend in a nearby nursing home.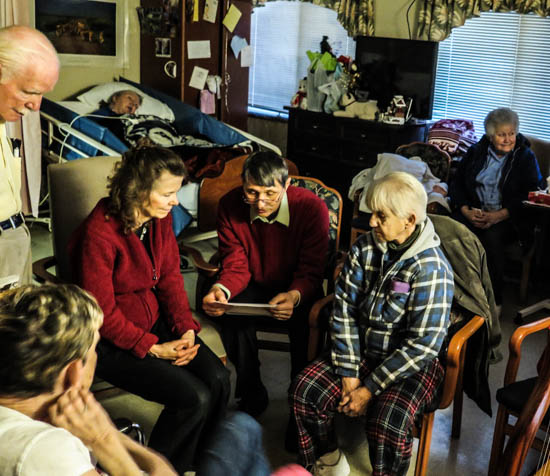 Often when you have an opportunity to talk with someone about the Lord, others are also listening! After my dad read the Christmas account to Joan, we began talking to the lady in the other bed whose name was Jill. She hadn't heard the story very well, but wanted to. We explained that the main point was that God sent His Son, Jesus, to come to be our Savior! Sarah then went back a few days later to talk to Jill more. She read the Christmas story to her again, and they had a nice talk.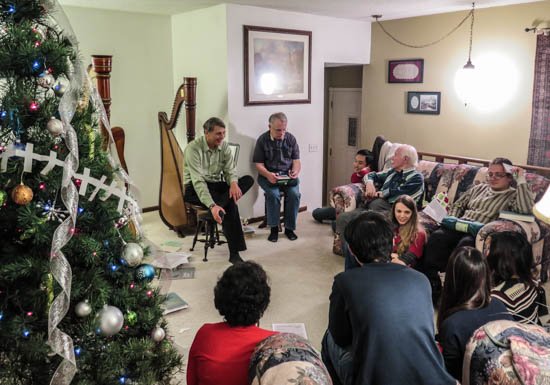 On Christmas Eve, several international friends joined us along with my grandpa and a few from our church. The paper crosses on our Christmas tree provided an opportunity to explain to our guests the purpose behind them: it's something that many believers are doing this year to remember to pray for the persecuted church. This led into a good discussion about persecution, and I was reminded of the value of having "objects" in our homes which can be used as springboards into conversations.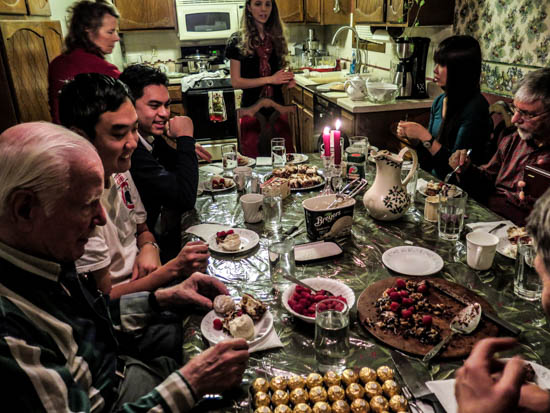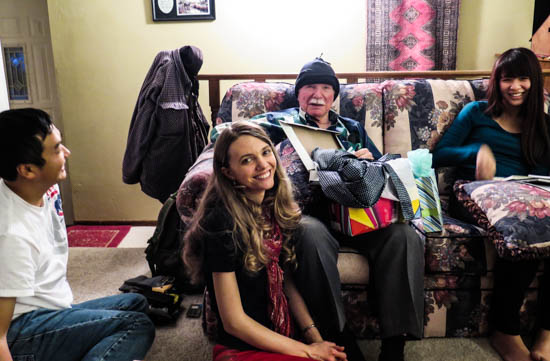 We all thought Grandpa looked great in his new hat!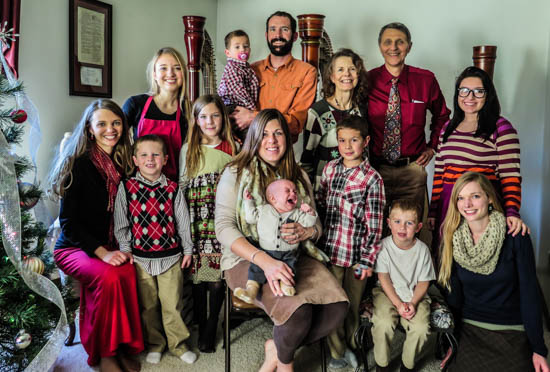 Brad and Lindsay Sturm and their six adorable children joined us (along with Christa and Nickie) for dinner after church a week ago Sunday. It was such an encouragement to hear of the church they started in Mexico which is now filled with young, growing believers … the harvest truly is plentiful but the laborers are few! Brad also preached the sermon for our church.
I love it when people take a portion of Scripture and present a perspective I hadn't seen before. Brad did this with the story of the father of the demon possessed boy in Mark 9:14-29. I was really blessed by it and have listened to it twice.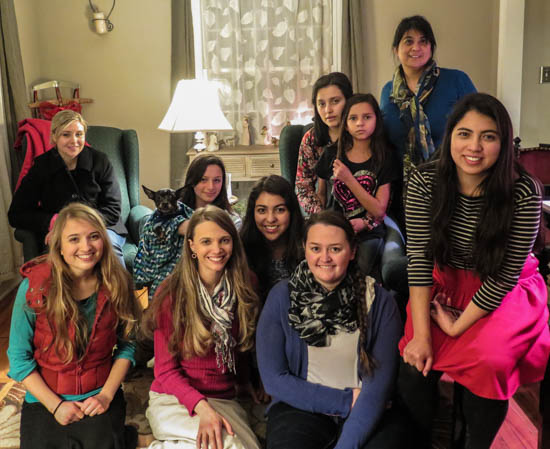 A family from Mexico (friends of some of our friends there) were visiting Cedar Rapids to stay with some friends of theirs here. These friends of theirs in Cedar Rapids are also friends of ours (haha, this is sounding confusing!) Okay, let me start over. Due to a complicated connection of mutual friends in both Mexico and Iowa, we were invited to dinner to meet this special family. As we got acquainted, we learned that they are part of a Bright Lights group in Mexico! It was so encouraging to hear how they'd been praying for something for the girls in their church and then they found the Bright Lights curriculum. At the same time they read Will Our Generation Speak? in Spanish, not knowing the origin of the book, but shared how God was using it in their lives. We had a wonderful evening of fellowship. Praise the Lord for how He arranges circumstances to meet the needs of His children.