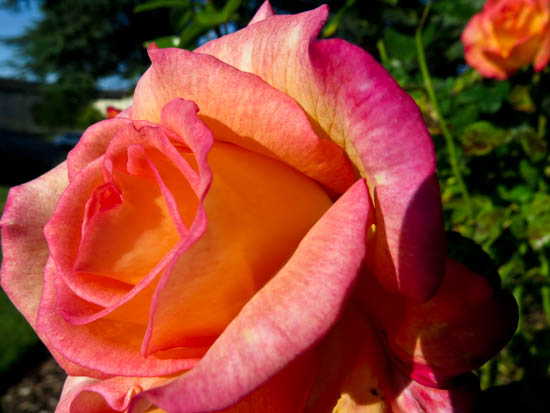 As girls, we have a natural drive to do what we can to make ourselves beautiful. This can be pride, but it certainly isn't always. For example, is it prideful for a bride to do her best to look beautiful on her wedding day? Of course not. It's not pride—it's a gift to her husband!
When Peter instructed women in 1 Peter 3, he didn't say "Now, you wives, stop trying to be beautiful." No, he simply instructed them to channel their God-given drive to be beautiful correctly. He explained that there is something much, much more beautiful than our outward adorning—it's a meek and quiet spirit.
But what Peter says next is actually stunning when you think about it. We have the opportunity and privilege to be beautiful in the eyes of God Himself!
"but let your adorning be the hidden person of the heart with the imperishable beauty of a gentle and quiet spirit, which in God's sight is very precious." 1 Peter 3:4
This is an amazing gift given to us — and certainly a motivating goal to be driven by (1 John 2:28)! Of course it's only by God's power that we can be changed and cleansed from the filthiness we once were to something beautiful in His eyes, as Ephesians 5:25-27 explains,
"Husbands, love your wives, just as Christ also loved the church and gave Himself up for her, so that He might sanctify her, having cleansed her by the washing of water with the word, that He might present to Himself the church in all her glory, having no spot or wrinkle or any such thing; but that she would be holy and blameless." (Ephesians 5:25-27)
So I believe what Peter is ultimately saying is more like this: "Women, seek to be beautiful in the greater way (your spirit) in the eyes of a greater Person (Jesus Christ Himself!)"
Let's use our God-given "drive" to be beautiful to remind and motivate us to seek to be beautiful in the eyes of our Heavenly bridegroom. This happens as we let Him "cleanse us by the washing of water with the Word," as the verse above from Ephesians explains.
One more thought: this topic of beauty doesn't start in 1 Peter 3, it starts backs in 1 Peter 2:13 when it begins talking about submission in the face of unjust suffering. This is following in the footsteps of Jesus Christ who submitted to His Father even to the point of death. THAT is the pinnacle of beauty. The more like Him we are, the more beautiful.
"And let the beauty of the LORD our God be upon us … " Psalm 90:17
"Now to Him who is able to keep you from stumbling, and to make you stand in the presence of His glory blameless with great joy, to the only God our Savior, through Jesus Christ our Lord, be glory, majesty, dominion and authority, before all time and now and forever. Amen." Jude 24-25