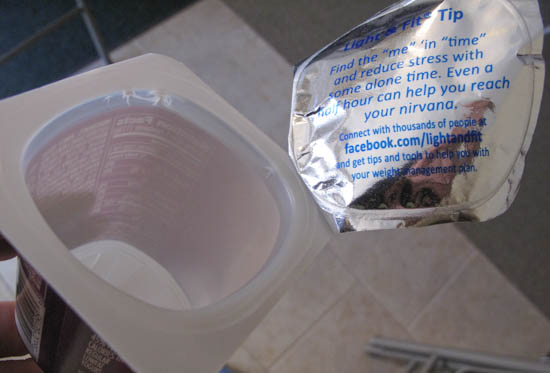 While eating breakfast at the hotel a few mornings ago, my dad read the writing under the top of his yogurt container. It was one of Dannon's "light and fit" tips – something that only a few unique individuals in this world actually take the time to notice. [smile]
It read, "…reduce stress with some alone time. Even a half hour can help you reach your nirvana."
"This is Hindu yogurt!" Dad exclaimed.
Wanting to get some ministry out of this discovery, Dad walked up to the man at the front desk.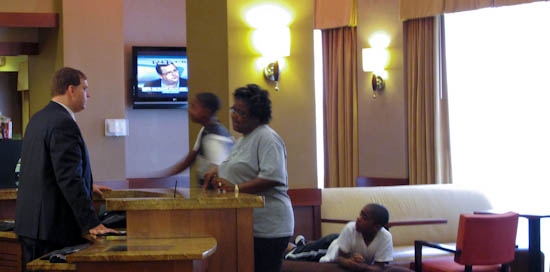 "Here — read this," Dad told the guy in the suit, holding out the flimsy peel-off lid for him to see.
The man read it.
"That's Hindu!" Dad told him. "Nirvana is the Hindu term for their equivalent of salvation. But Hindus actually have no way to understand salvation. True salvation is being reconciled to God, our Creator. But since they worship 33 million gods, they don't have a correct concept of God or a correct concept of man (because man is made in the image of God). Therefore there is no way for them to understand either the true problem or the solution. However, we [Christians] know that there is one true living God, our Creator and salvation is being reconciled to Him."
He smiled and nodded in agreement.
"They ought to put a Bible verse on this!" Dad continued.
"You should write to them," the man suggested.
I guess we just never know what little things can lead to conversations. [smile]
Our family is HOME now and it definitely feels great to be back! Lots going on around here and things are going well.