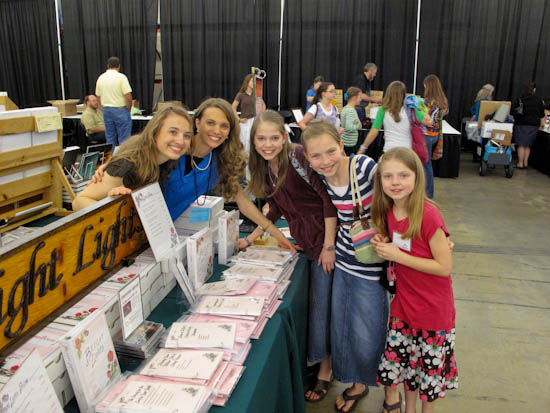 Girls we met at the conference last weekend
This past weekend was very full of activity at the home school conference here in South Carolina. We were giving some new sessions, which always makes everything busier … in a good way … though it is extra pressure. However, we definitely saw the Lord answering prayers, and have lots to praise Him for.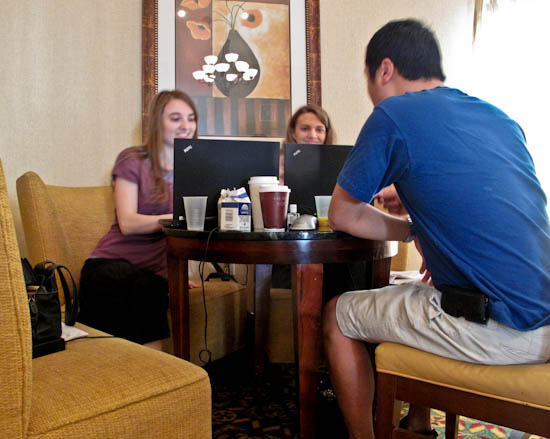 Our temporary office
Our family will be at another conference down here next weekend, so in between we're taking advantage of some quiet days at our hotel to get some work done! The lobby has been very quiet, which has been great. Exactly what we needed. Sarah has been helping me edit chapters and we are excited to be releasing this book really soon now …
From what we hear, Bekah and Nickie have been very busy keeping up with everything at the office while we're gone and we are very grateful for them!
Also, we are excited that on St Patrick's day in our town, Nickie and several friends went witnessing and got into a lot of good witnessing conversations and passed out tracts. See pictures on the Edward's family blog here.