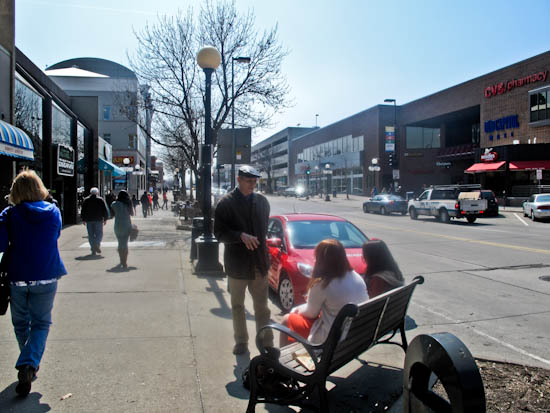 My dad went to Iowa City to witness to university students on Good Friday. He developed a four question plan to start conversations with the students. It worked pretty well! I just tagged along. Here's what he did:
Walking up to people sitting on benches, he'd hand them a little paper called, "Good Friday or Bad Friday?"
As they took it curiously, he'd ask, "Is today Good Friday or Bad Friday?"
This broke the ice.
The he continued, "Can I ask you a couple Easter questions?"
Almost everyone agreed.
"What's the Passover?" my dad then would ask.
Some people already knew, but most didn't. This gave my dad the opportunity to share the story of the lamb's blood on the door — a foreshadowing of the death of the Lamb of God (which we remember on Good Friday, and, hopefully, every day of the year).
"The third question is: 'What is truth'?" my dad would continue. The students' answers to this question would tell us a lot about them.
Dad would then explain that truth is "the standard by which all else is measured." And … that ultimate standard would have to be the Creator Himself! (What/Who else could it be?) Jesus is the Creator. Jesus said that HE is the truth. One day we will all stand before that "Standard" to be judged.
This led us to the 4th question: "How good do you have to be to go to Heaven?"
We had a lot of interesting conversations. Some were more open than others, but most appreciated the talk.
I was reminded that having a PLAN to start conversations (such as a similar series of questions) is often very helpful. It gives confidence and keeps the conversation on the right subjects. Using a holiday makes it even more natural.
The next day we did something similar and used another question. We'd say, "Jesus, who rose from the dead, will someday judge the world. What can a person do to prepare for that day?" It's a way to move from the topic of the resurrection to the topic of our urgent need to be saved.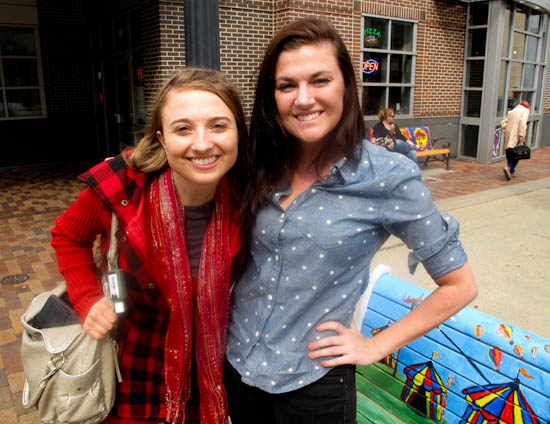 I walked by this girl, Ann, who was sitting on a bench reading her marked-up, beat-up Bible. Good sign =) I thought. We hit it off right away, and I learned that she was involved in leadership with CRU (Campus Crusade for Christ). She's passionate about evangelism and was telling me about the various ways they share the gospel. I was really grateful for the Lord's hand in making our paths cross.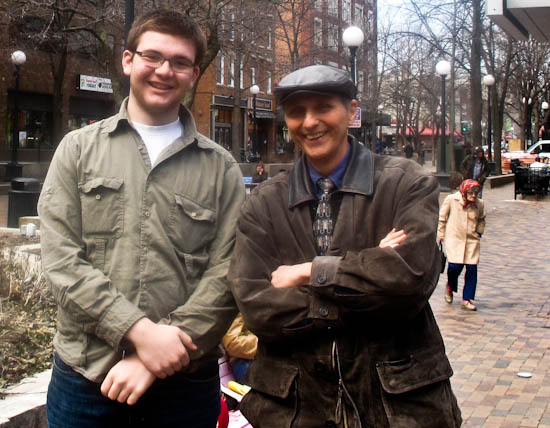 Simultaneously, my dad became friends with this young man from Albania and they had a long talk about the resurrection and the gospel.