Before I continue with Mexico reports I have one more thing to post! [smile]
Last night we went Christmas caroling with our Bright Lights group. It seems like every year the same thing happens to me: I don't really feel like going beforehand and then afterward I am SO GLAD we did! I wish we could carol to every house in our town.
So … I thought I could at least post about it, in hopes that it might encourage some of you to go caroling this year (if you weren't already planning on it)!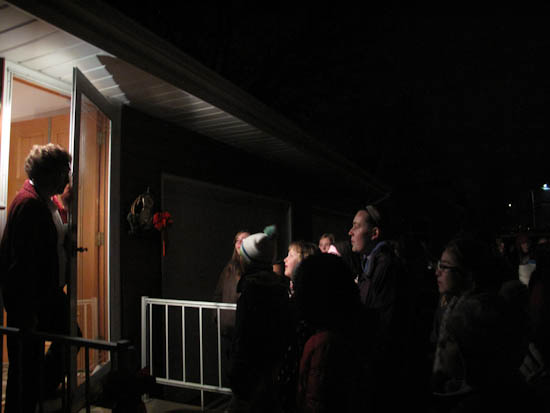 It was so special to see some people really touched. One lady couldn't even talk to us because she was crying so much. Other couples seemed like they didn't want us to leave.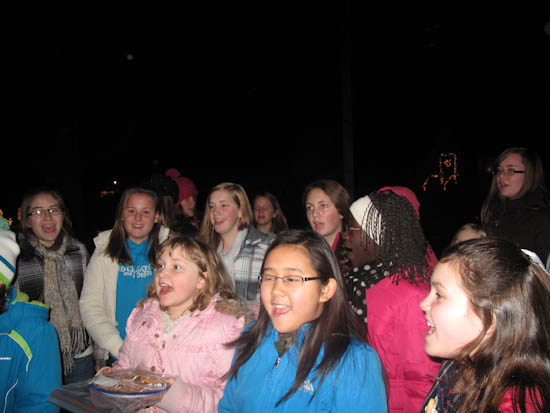 I was so proud of our girls for their enthusiasm, cheerfulness, and energetic singing!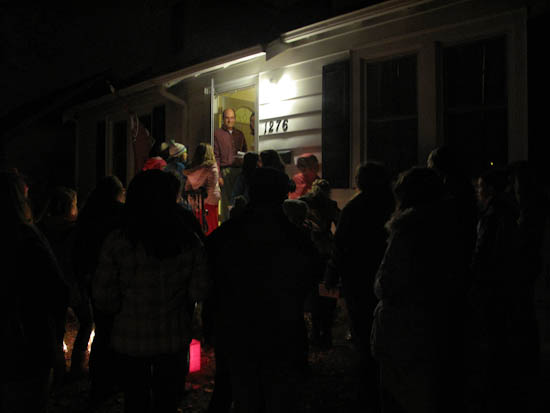 We gave each house with a plate of cookies, tract(s), and the Christmas story printed out from the Bible.
Many of the Christmas carols are like a "singing tract" because of the great messages they contain. "Hark! the Herald Angels Sing" is one of the best so we tried to sing that one at many houses.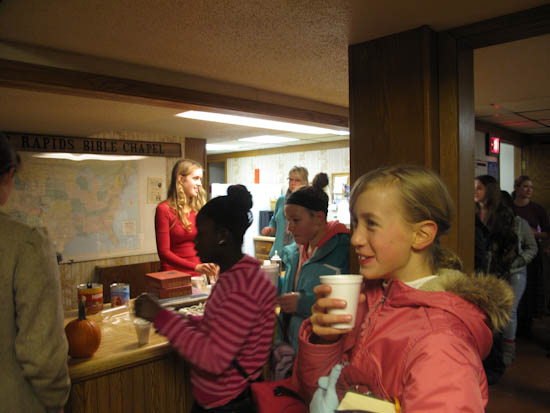 Warming up back at the church with peppermint hot chocolate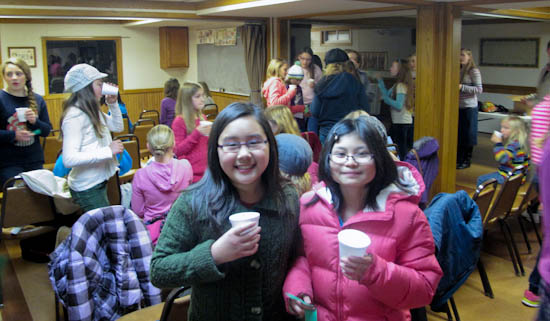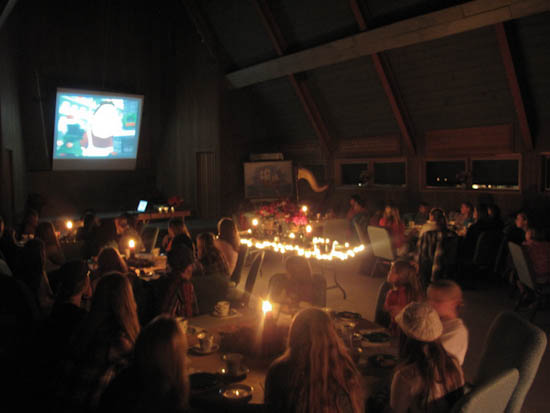 After Sarah's lesson on "Draw near to God and He will draw near to you," we concluded with a Christmas tea, activities, and showed them this short video by our friend, Sam Wilson.