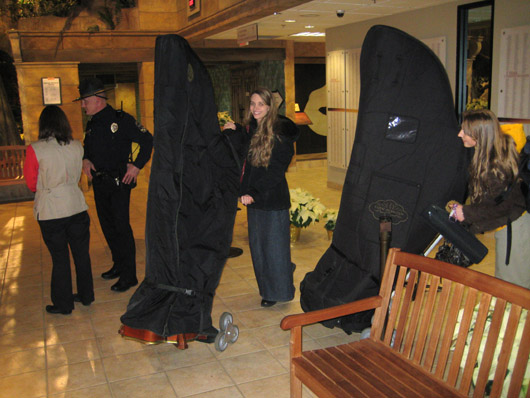 Sarah, my dad and I spent the weekend in Cincinatti, helping out with some special Christmas events at the Creation Museum.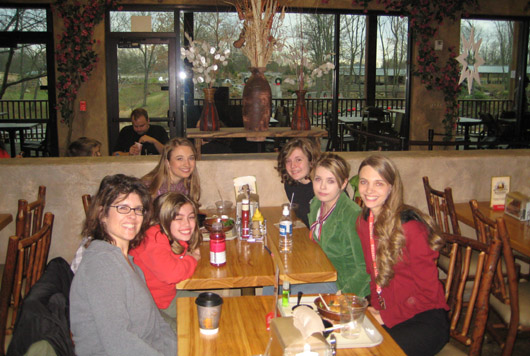 We ran into a family who leads a Bright Lights group in Dayton. We enjoyed getting acquainted and were grateful for the way God brought our paths together.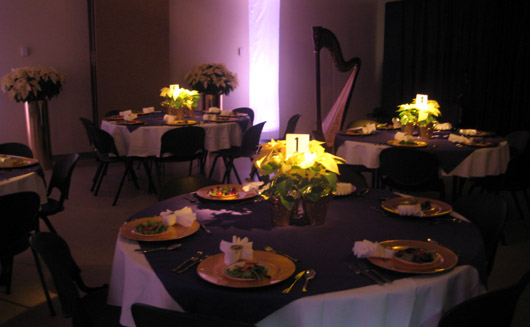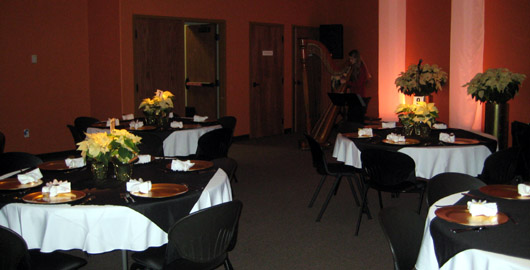 Sarah and I provided background music for a banquet Friday evening. Since we were asked to play simultaneously in two different rooms, Sarah and I strategically decided to switch places half way through (so we could both play our best songs in each room). People frequently ask if we're twins anyway so we dressed alike and figured people wouldn't notice. 🙂 People are a little surprised when we tell them we're actually 10 years apart.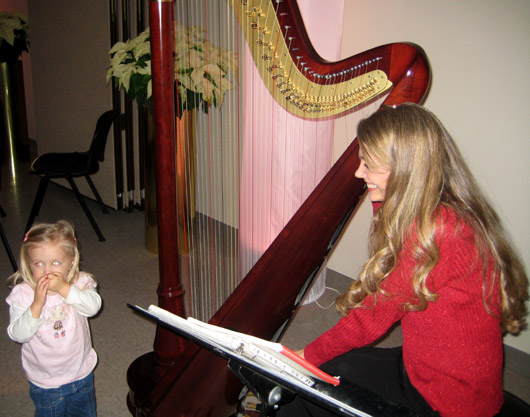 Little kids love the harps.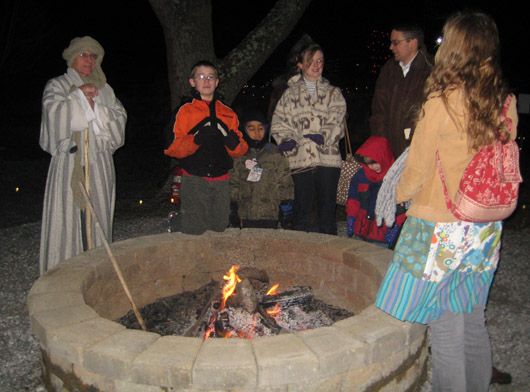 Last evening we helped with the live nativity on the Creation Museum grounds. Here a "Bethlehem local" tells stories by one of the fire pits.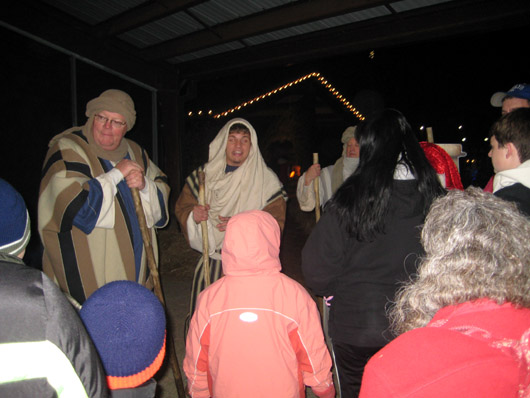 The Shepherds captured eveyone's attention with their animated and humorous stories, and then sent the crowds on their way to see the child.

I think the event was especially fascinating to the little children…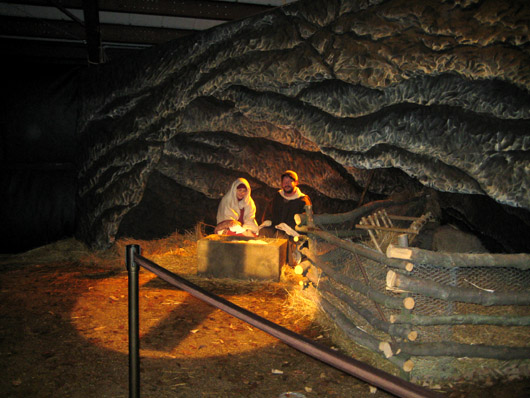 Mary and Joseph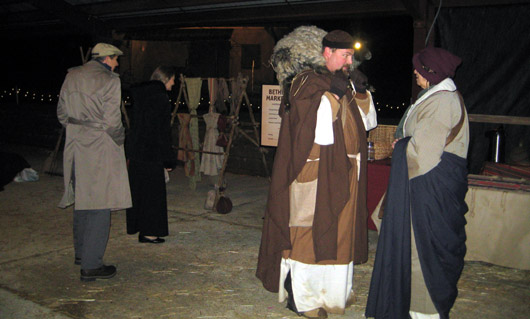 All the animals and authentically dressed actors made everyone feel like they were really in Bethlehem. I heard that about 1,200 guests came through last night.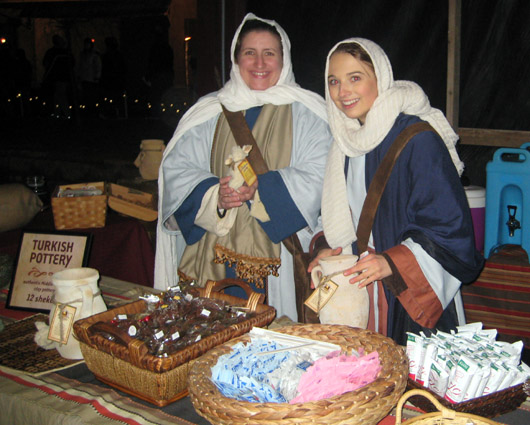 I enjoyed helping as a vendor selling hot drinks and "provisions for the journey".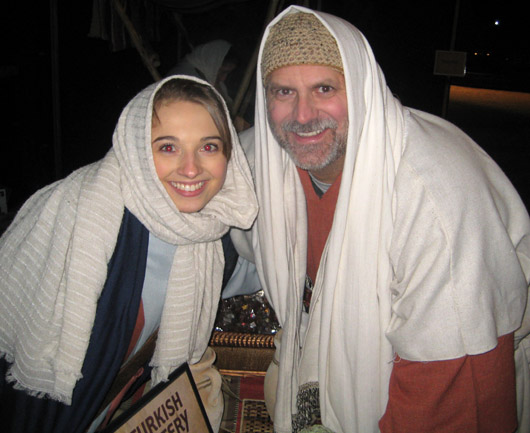 Here I am with "the Innkeeper", (a friend of mine who is the manager of housekeeping at the museum)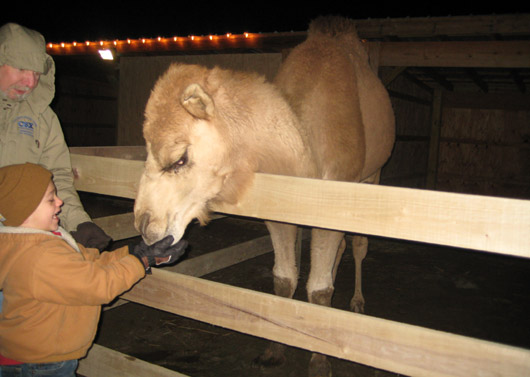 Gomer the camel behaved pretty well, from what I hear. The museum checked into the cost of renting a camel and decided it would be a better deal to simply buy the camel. That started the Museum Petting Zoo. Now they have tons of animals.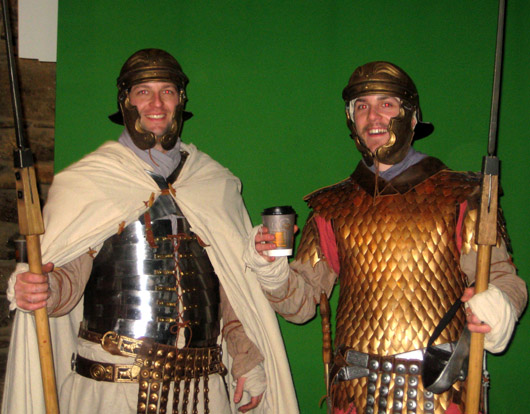 Nice outfits, huh? The Museum design team created them, along with all the other outfits.