We have been home from England for a few days now. We are filled with gratefulness to the Lord for allowing us to be a small part of what He is doing in that country. Thank you for all who were praying. We truly saw His hand at work in each place.
Since we were basically with people the entire time, we made many new friends. Well, rather, we met many of our brothers and sisters on that part of the world for the first time. [smile]. It looks like we will have continued contact with many of them. At least three new Bright Lights groups are starting, which is a big answer to prayer. One of them is having their second meeting tomorrow evening!
To share some of the highlights from the trip, I think I will categorize reports by city. So we'll start with Birmingham, where we spent a day before going on to our first conference in Derbyshire.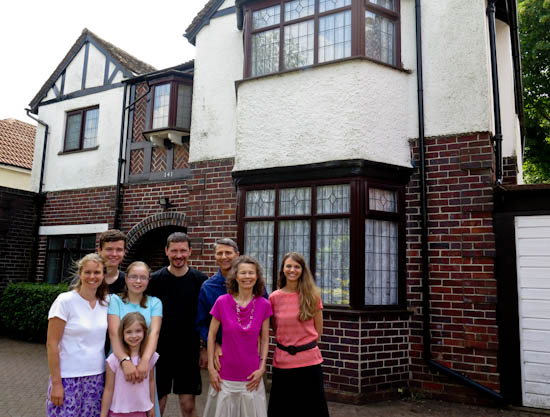 The Davies family, upon hearing that we were considering coming to England, emailed us back in February, inviting us to stay with them. They also offered to organize a family gathering where we could speak to more families in their area.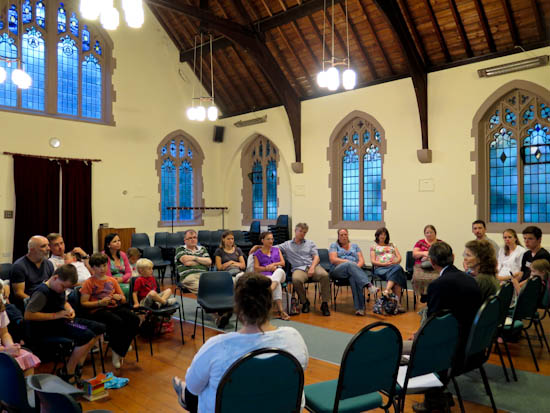 My dad sharing with the parents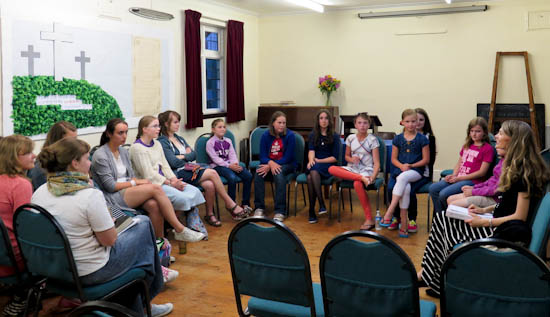 Sarah sharing with the girls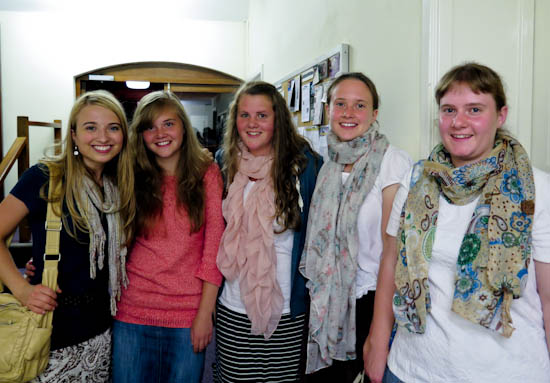 I really enjoyed meeting the Hughes sisters who live near Wales and drove quite a distance to come that evening. They are now planning to start a Bright Lights group. We praise the Lord for their lives and for what He is going to continue to do through them.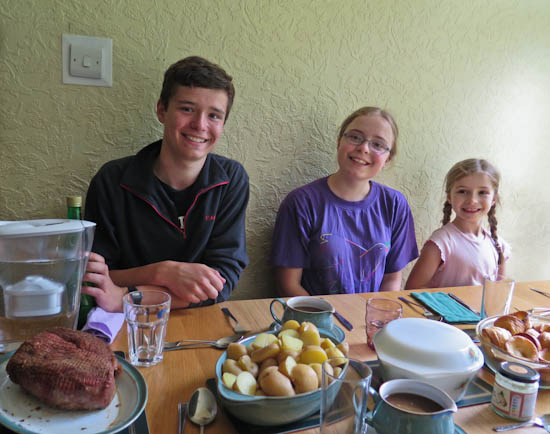 At the Davies home, we had a lot of fun, enjoying their wonderful hospitality, and learning about English ways and … vocabulary!
For snacks in the break at our meeting at the church, they had "tea and cakes." It was delicious – though it wasn't actually cake, but brownies, cookies, etc. This produced some fun conversation afterward, defining terms. [smile]
"Well, what would you call what we ate during the break?" they asked me.
"Well, we'd probably say 'snacks or treats' or just call it 'brownies and cookies' … so for you, you just put it all under the category of 'cakes,' right?"
"Yes," they agreed. We continued from there to defining cookies and biscuits. (As many of you probably already know, a biscuit to them is what we would call a cookie.)
"Oh, so your biscuits are like dinner rolls?" they asked me.
"Yes," I said, going on to describe what "biscuits" are to us.
"Well, that sounds like our scones," Mrs. Davies said.
"Oh, what are your scones like? Are they sweet?"
"No, not really," she said, continuing to describe them.
"Well we have scones too, but ours are sweet, and they are triangle," I said.
"Now I'm really confused," she replied.
We laughed. This conversation was taking place while I was drying dishes.
"The cutlery can go in here," she told me.
Now I'm thinking, And what would that mean?" and then realized she was referring to silverware.
All the differences in our vocabulary is just too fun.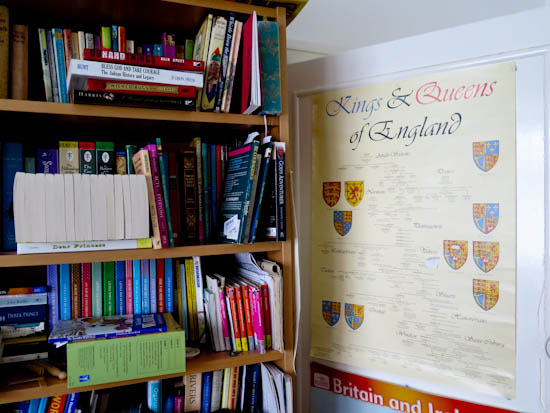 English home school room!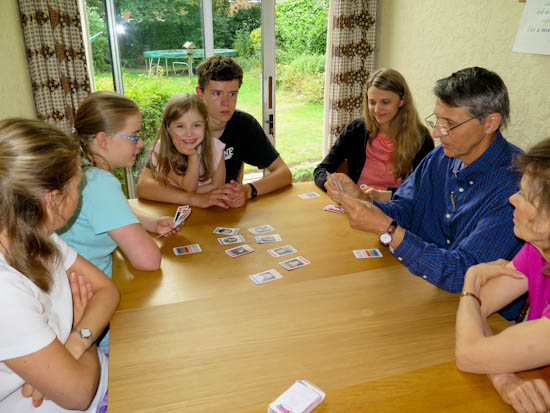 The Davies introduced us to a card game that helps you learn the Kings and Queens of England.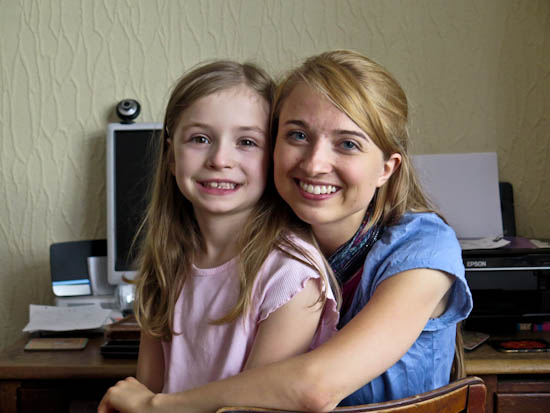 Another 3rd born baby of the family! [smile] I learned a lot about hedges and mince meat from Jemimah!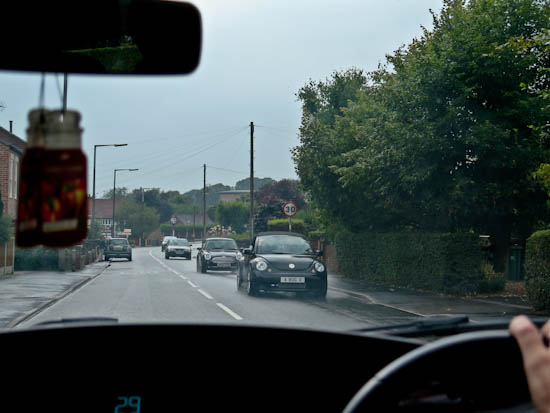 Off to the next place!