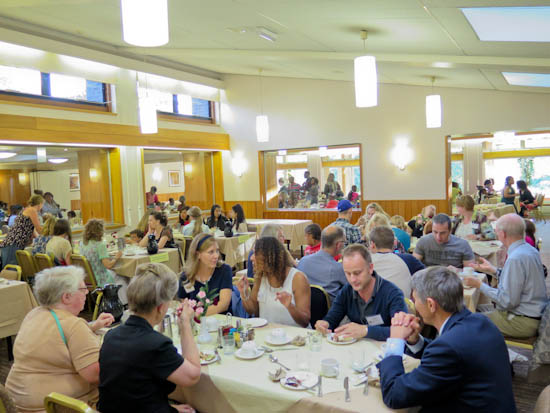 Our first conference was held in Derbyshire. The great fellowship during this conference was a huge blessing!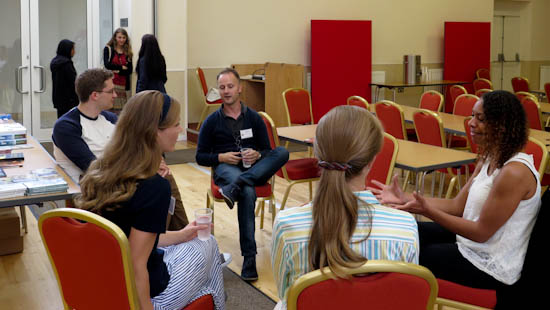 During a break, several of us sat around and heard a powerful testimony from Barry, who recently trusted Christ to save him (after months of resistance).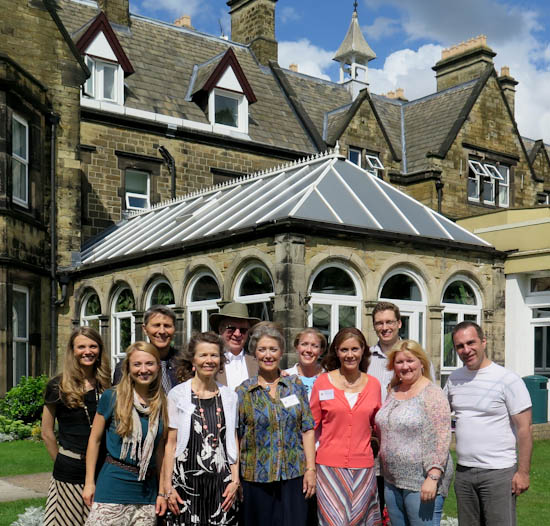 Our family and the Martins with the Living Water's representative, John and Danielle Harris (front right) and Ben Scotten from AiG UK (standing behind them).
Meeting them was definitely a highlight on the trip! The Harris' described with enthusiasm how they see people often "repenting on the streets" as they go out and engage them with the gospel. Check out this short You Tube Clip of them interviewing people on the streets. You'll enjoy seeing what they do! (Note: the talking on the video starts at minute 1:00).
They also shared how they see the Lord raising up laborers for the harvest – they are currently training 60 people in evangelism (3 classes of 20 people each every week). Wish I lived closer, I'd love to join them! They also have a lot of neat ideas and vision for the future. If you live anywhere near the Nottingham area, I would highly recommend you join one of their training classes! You can find their email address on the contact page of their webpage to get more information.
It was also encouraging to hear from Ben about how the Lord is growing the AiG presence in the UK. They are currently gearing up for the UK Creation Mega Conference!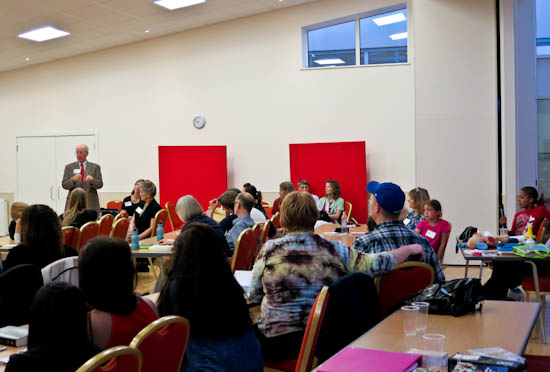 A question / answer time at the end of Mr. Martin's last session on negative influences in our society, and how to keep our lives clean and set apart for Christ.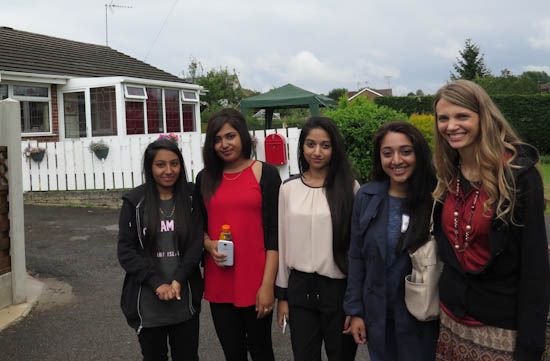 Rani (next to Sarah) with her younger sister and two cousins. After meeting Rani, we felt she'd be a wonderful Bright Lights leader, and we were encouraged when we received an e-mail from her yesterday reviewing some of what the Lord has done in her life and stating, "I felt like all the things I was shown in my spiritual walk was preparing me to this call to be a a Bright Light Leader …" We are so excited to see how the Lord will continue to use Rani!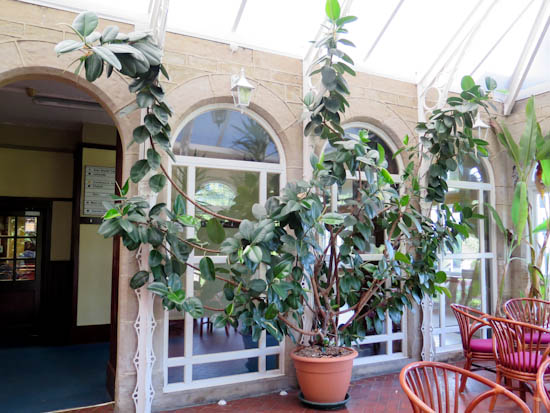 I took a picture of this plant as an inspiration to our staff here in the Bright Lights office, haha! We have a rubber plant just like that but unfortunately we haven't done quite as good of a job caring for it!
Reports about London conference and sightseeing coming soon! =)