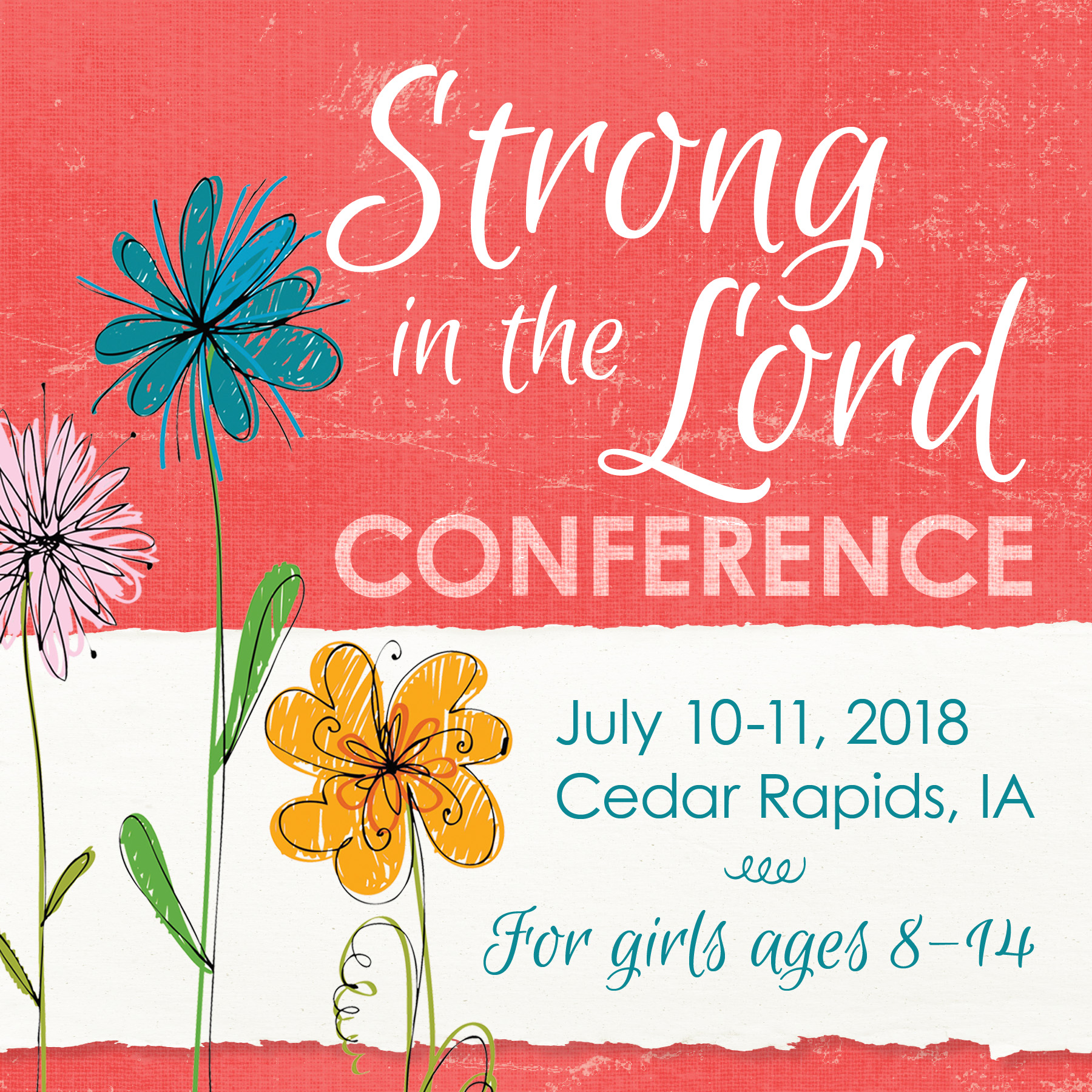 We are excited to announce a "Strong in the Lord" Conference in our town of Cedar Rapids, Iowa! The conference will take place on July 10-11 at Cedar Valley Bible Church, and is for girls ages 8-14 and their mothers. We're looking forward to seeing how the Lord works in lives and would appreciate your prayers. We'd also appreciate help with spreading the word if you have friends who would be interested! More details are on the flyer: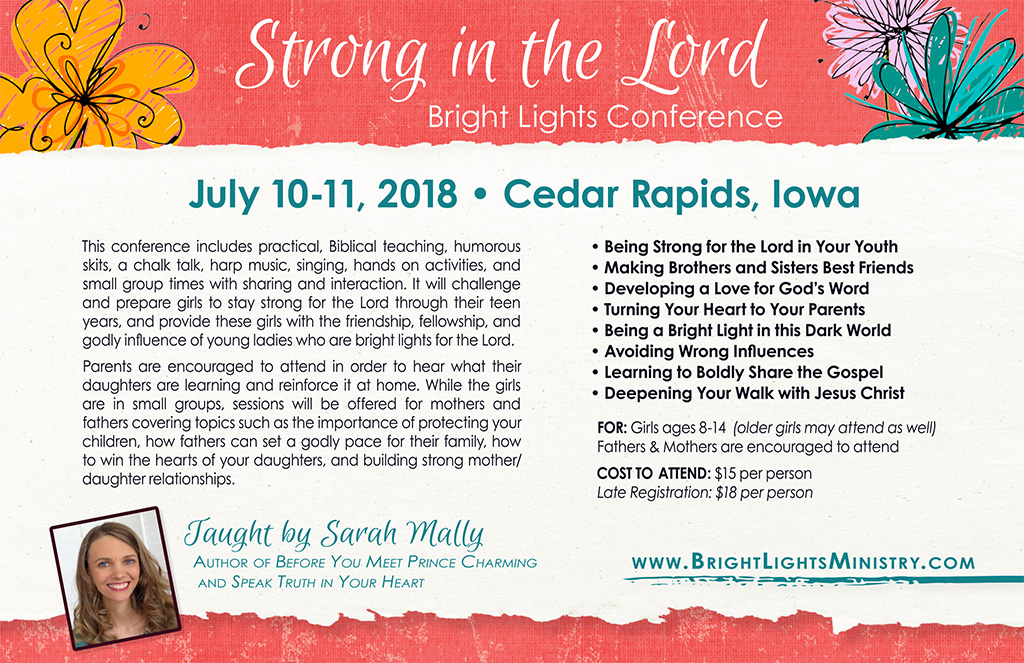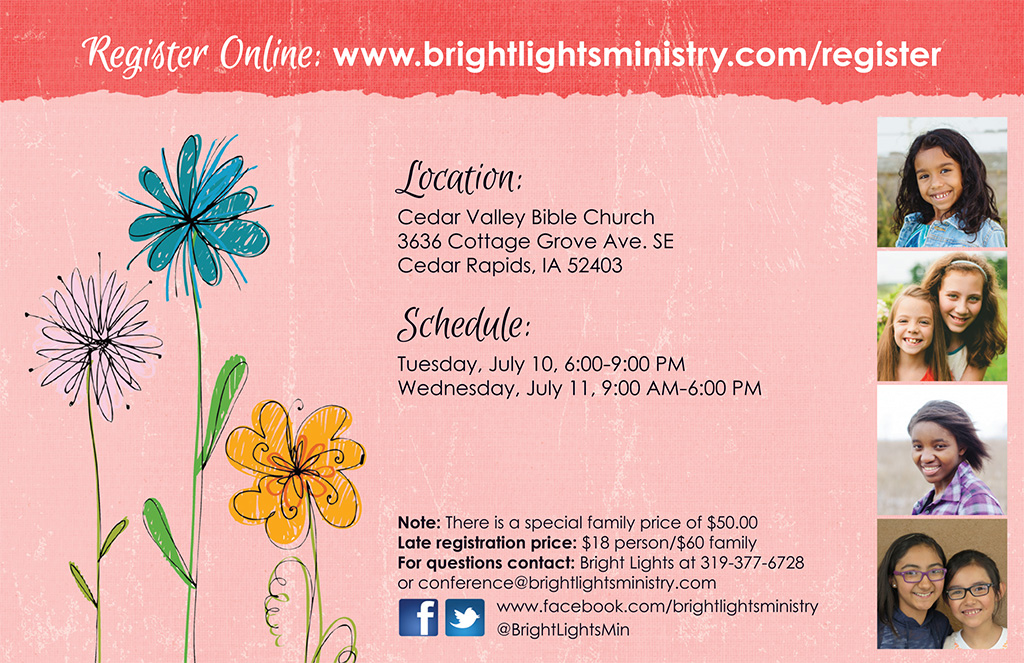 Register here.
Download flyer here.
Note: A "Speak Truth in Your Heart" Conference for older girls will be happening in the same place July 13-14.