St Patrick's Day is coming up very soon! We are grateful for the response we received to the tracts we printed last year, and we are almost out, so we just placed an order for 20,000 more.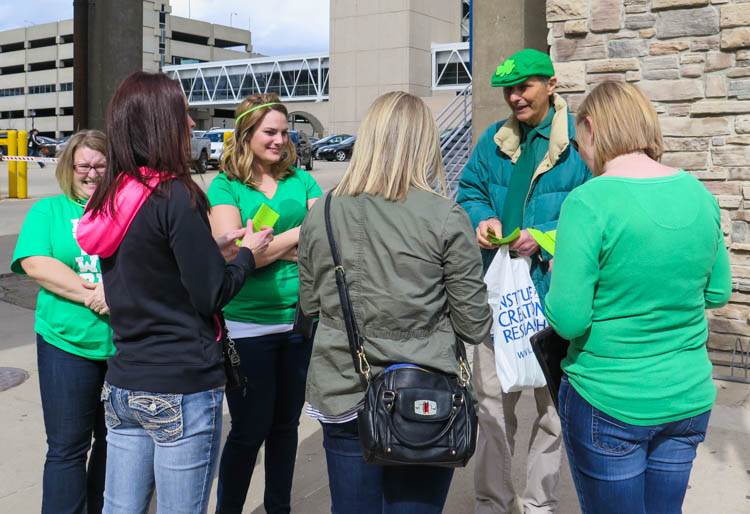 My dad, explaining about who St Patrick was to a group of ladies at the parade last year at the Cedar Rapids, Iowa parade.
Here is a report from our friend Tony Ramsek, who took his children to pass out St Patrick gospel tracts at the parade in Cincinnati last year: "It was a really fun time of walking the parade and handing out tons of gospel tracts … people were eager to take them and even asked for more … Basically we gave out tracts before it started and then walked with the last float giving out more. It was a blessing. BTW the children were so happy to give out your gospel tracts because they were so well received but we ran out fairly quickly. So next year I think we'll order 2,500 …"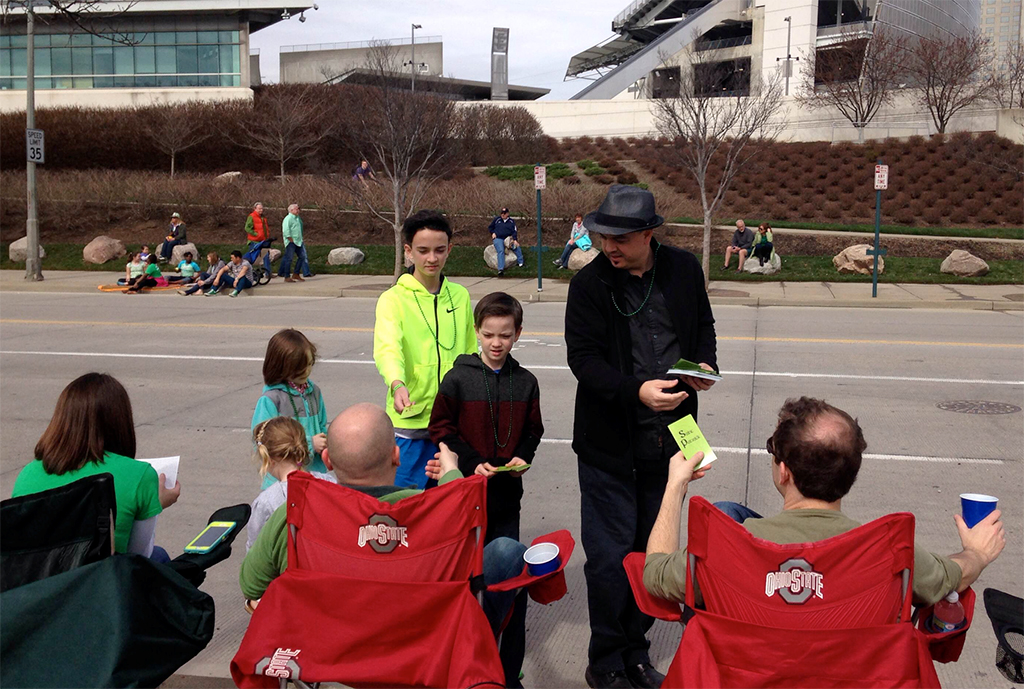 (Tony and his family passing out the tracts at the Cincinnati, OH parade)
It is surprising how many tracts can be passed out in such a short time. People are curious about his history, and eager to learn. Plus, everyone likes to be handed stuff at a parade. 🙂 How encouraging to be getting the gospel into so many people's hands.
We also like to give the tract to cashiers, neighbors, the UPS man, Fex Ex man, you get the idea. Basically anyone we come into contact with from now until St Patrick's Day. We say "Here's something that explains the history of St Patrick," and people are intrigued.
See last year's blog report from the parade here, or, a short video about our St Patrick gospel tract here.
Click here to order a pack of 100 tracts for $7.
Click here to order a pack of 500 for $30.
Note: We will not be shipping the tracts until Monday, March 6th.