We have several girls staying with us during July and August to help run our summer Bright Lights conferences. In between conferences in Omaha and Dallas, we decided to take the girls to the Creation Museum.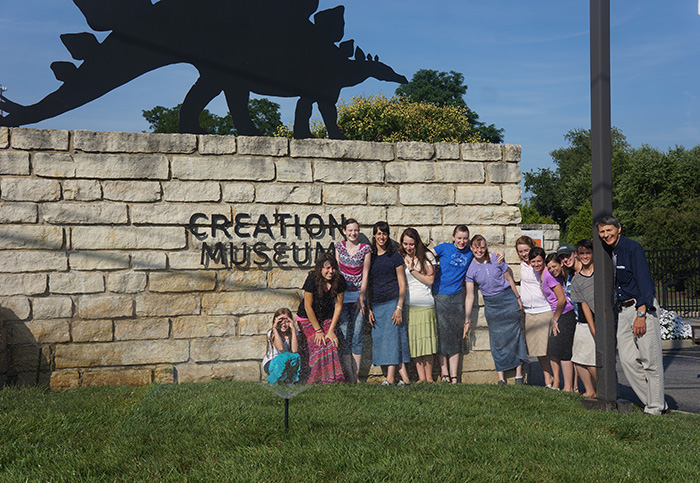 The sprinklers went off while taking this picture, adding some excitement 🙂
In Noah's Cafe
The Lord answered prayers and put together a wonderful "package" for us in Cincinnati. Since I've already blogged about the museum in the past, I thought I'd share about a few of the other events of the weekend.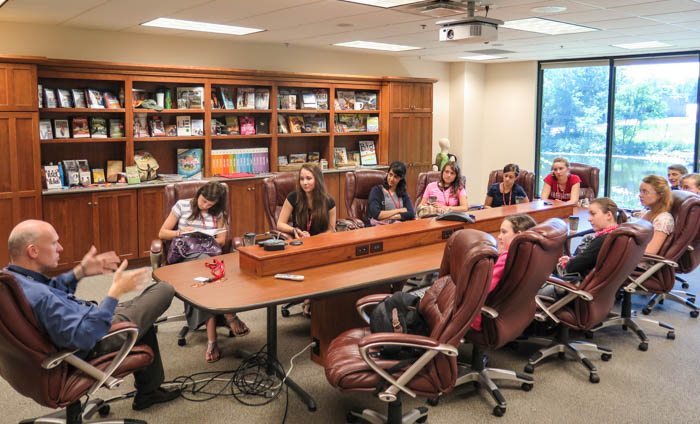 We asked Steve Ham to share with our group, and we were so excited to hear about the amazing things God is doing with Answers in Genesis internationally! Steve also shared some helpful witnessing tips. He emphasized, "Genesis doesn't just lead to the gospel–the gospel is in Genesis." He presented a series of great pictures of the gospel from the first few chapters of Genesis, and we're still talking about some of the points he made.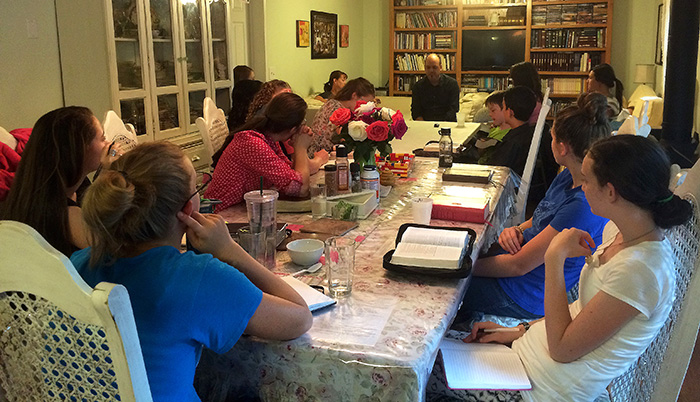 I asked Tony Ramsek? (who heads up the NEA outreach that I help with) to share with our group about evangelism. He shared 22 points which really met our team "where they were at," and the girls appreciated it greatly. I'm glad I recorded it because all the leaders want the recording. (And now they are just waiting for his book. 🙂 )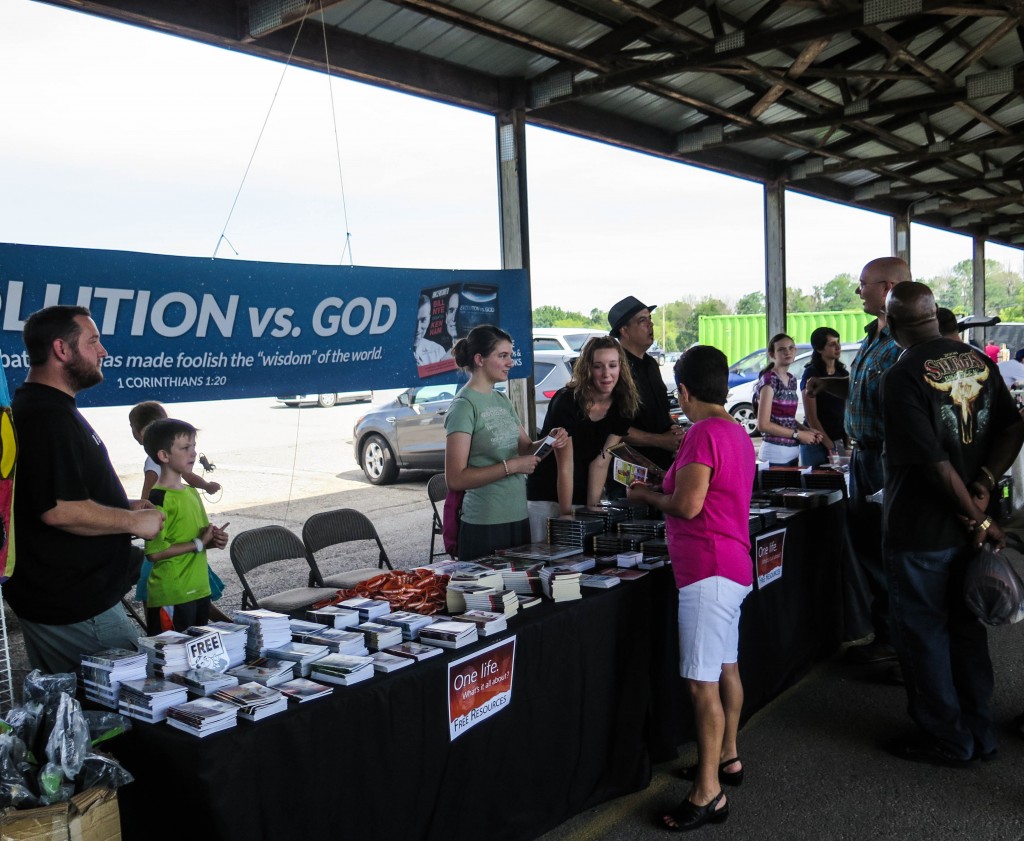 The next morning, we joined Tony and his family and friends at their gospel booth. The Lord blessed us with some very good conversations, and the time of witnessing was one of the highlights of the trip for the leaders.
We saw the Lord provide many opportunities for conversations. For example, Anita (one of the leaders from Mexico) met a young, lonely, Hispanic mom who expressed much thankfulness for the talk. Anita is now working on connecting her with a church. There were many encouraging encounters (I still haven't heard all the stories), and we're grateful for the Lord's blessing on that time!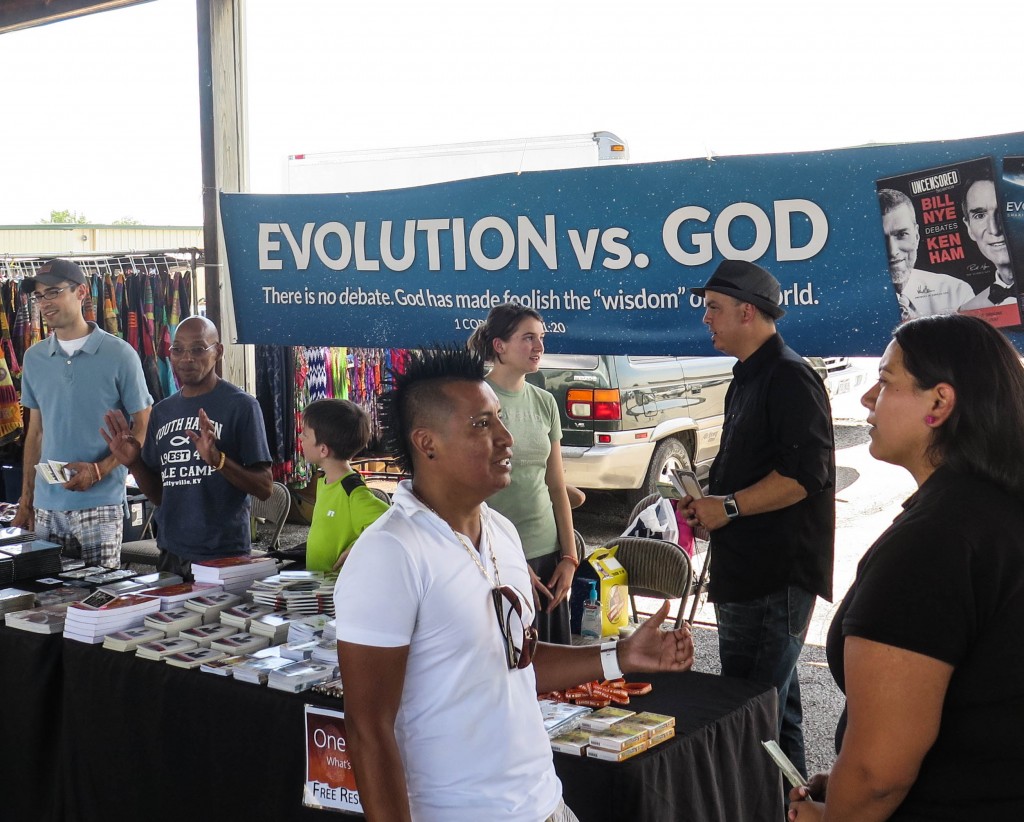 This guy with the spiky hair stayed around talking for a long time! He was very convinced he is a good person, and adamant that his good deeds should give him merit with God. Lissets (in black) spoke to him of God's perfect law and cautioned him about the danger of trusting his own heart, while following the world's standards of "good." Please join us in praying that the Lord convicts him of his need for a Savior!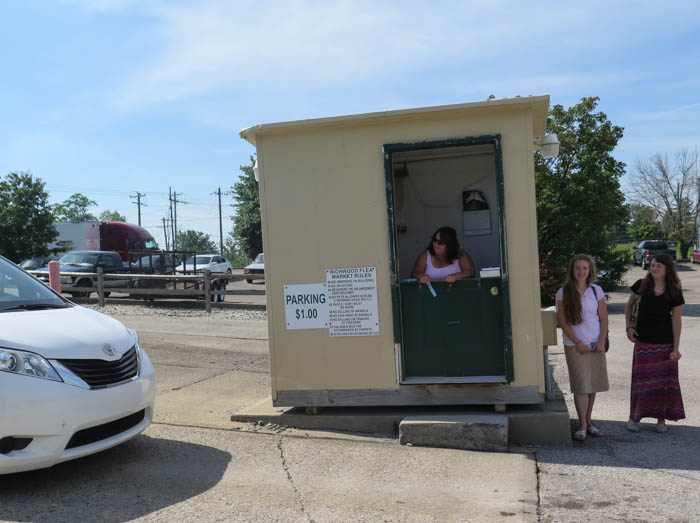 Anna and Emily had a wonderful talk with the lady at the ticket booth. She was a believer with a powerful testimony. It was a unique conversation because they kept having to move to the side when the next car came, but it was a blessing both ways.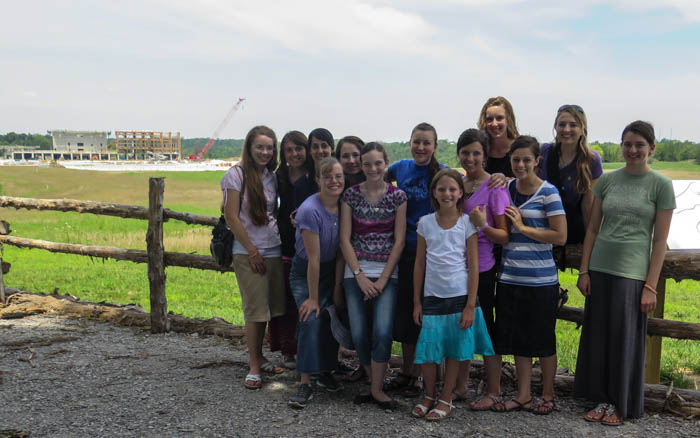 We also went to see the Ark in progress (see it behind us).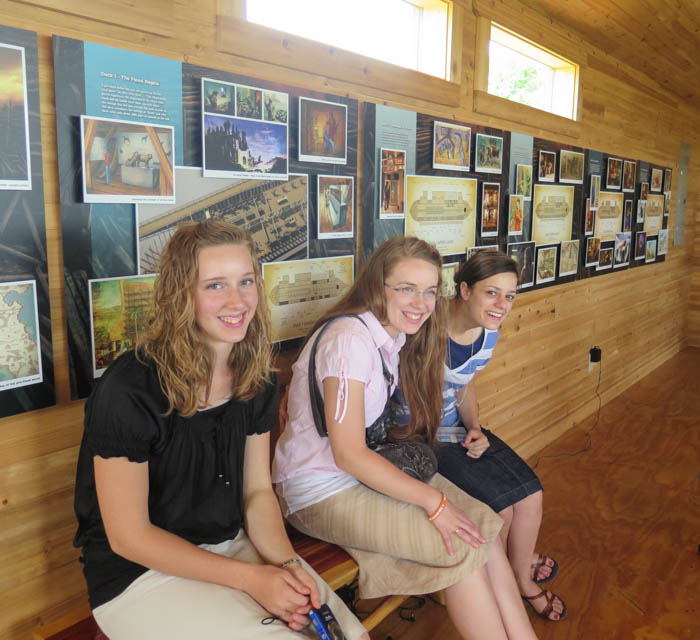 There's a small little building set up where they have plans and descriptions for visitors to see. I was convicted about how important it is to be praying for this project right now as they are designing everything … making decisions that will be seen and read by so many!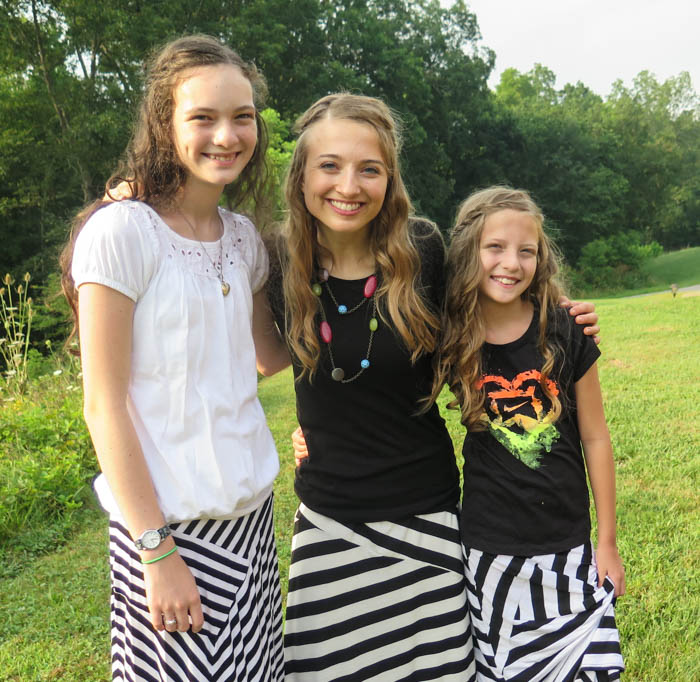 With Grace and Faith Ramsek. We're grateful to their family for their hospitality as it's not a small thing to host a group of 10 girls for 3 nights! We saw a fawn in the grass from the window just before taking this picture. As we were walking outside, Faith remarked, "Hopefully the baby deer won't photobomb our picture." 🙂
We are now on the road again, this time with two fifteen passenger vans and a 24 ft. trailer, headed to Texas. We've already seen His protection in catching and repairing some mechanical trouble before we left.
We'd appreciate prayer for the Lord's hand on the upcoming five conferences. We're grateful that He has good plans ahead and is powerful to carry them out!