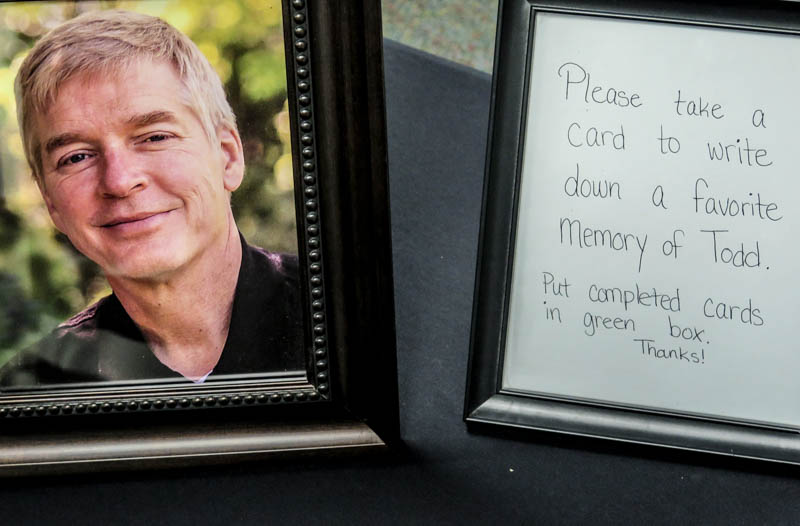 Last Saturday hundreds in our community experienced a beautiful, sad, and very God-honoring memorial service.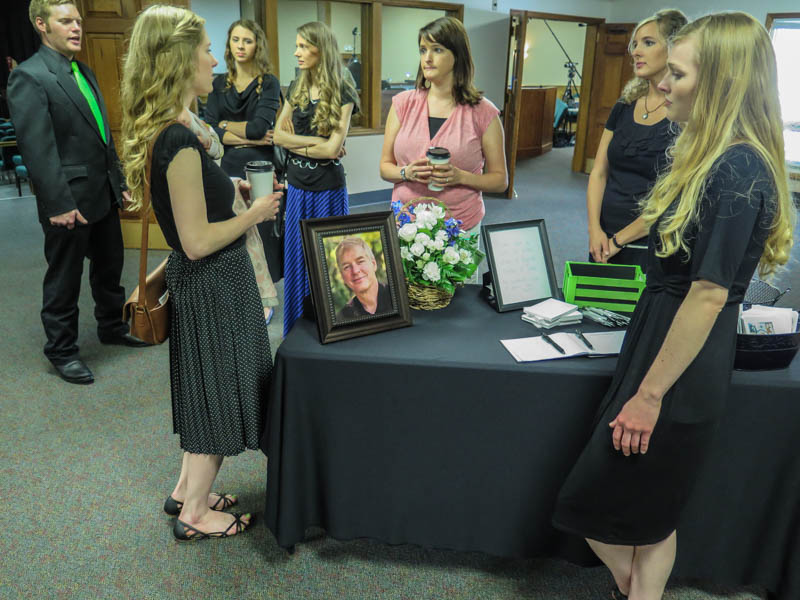 The Biegler family did a wonderful job preparing for this day amidst such a hard week.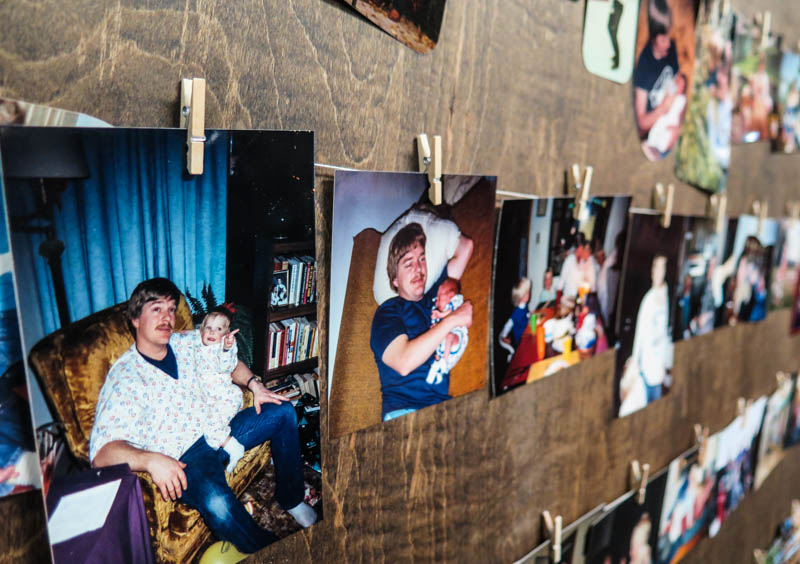 Mr. Biegler and baby Nickie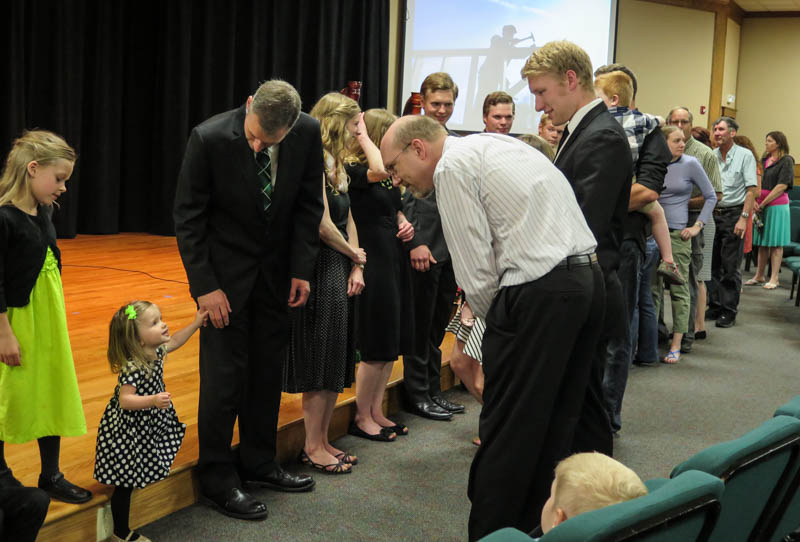 Visitation line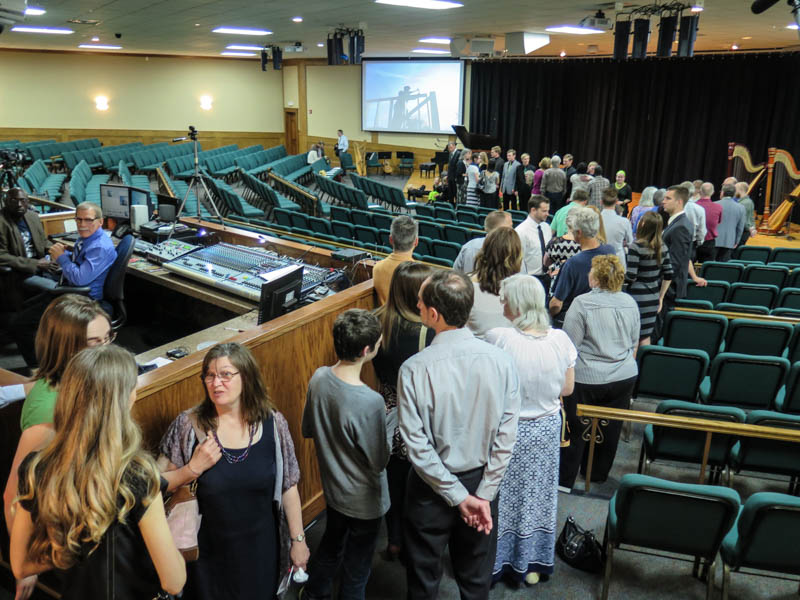 Mrs. Pratt, (talking to Sarah in this picture), wrote on Todd's tribute wall, "Now Todd can really turn his eyes upon Jesus and look full in His wonderful face!" ("Turn Your Eyes Upon Jesus" was Todd's favorite song, sung frequently to him during his sickness. He had it on an alarm that went off every three hours.)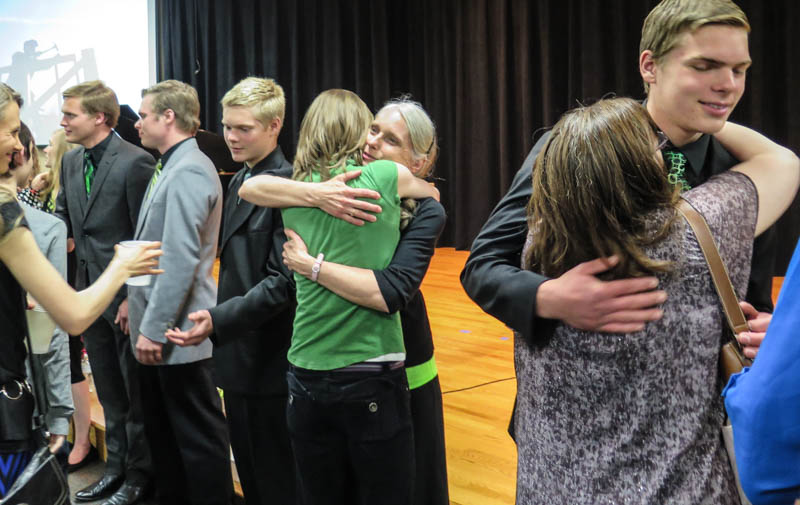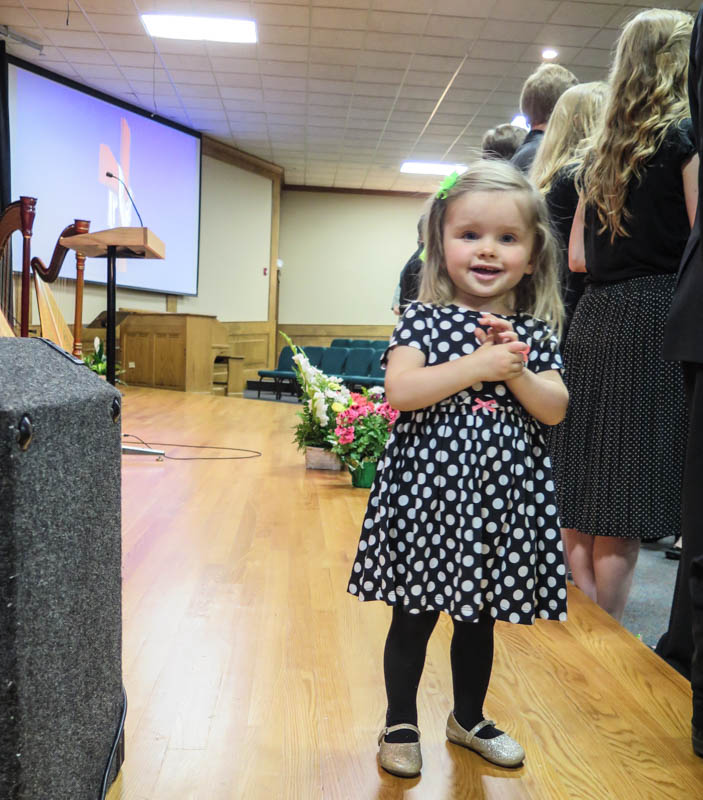 Todd's youngest granddaughter. I have come to conclude that this is her default expression. Must be because she has great parents. [smile]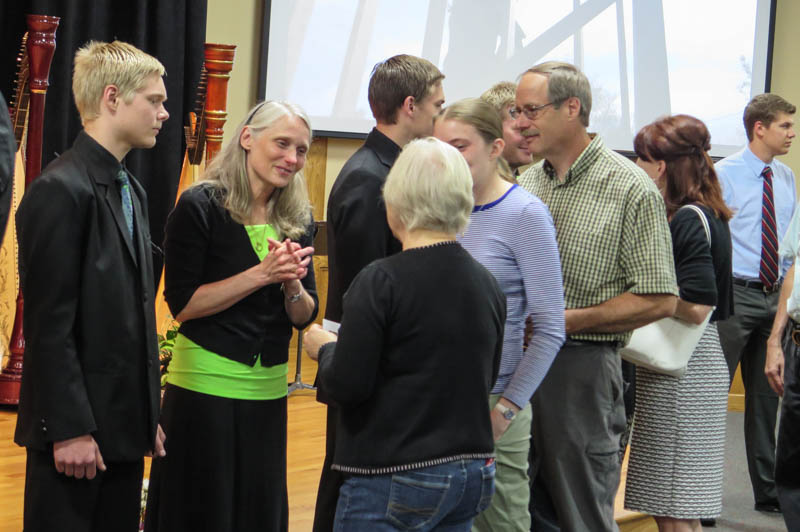 It was common knowledge that Todd's favorite color was lime green because he wore that color a lot; however, I will admit that this is the first time I saw Mrs. Biegler and the others wearing lime green. [smile]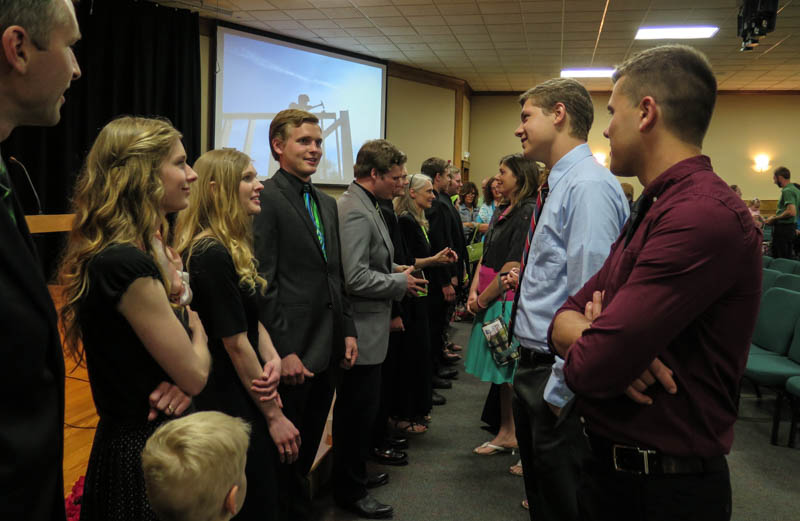 Talking with good friends who drove up from Virginia for this day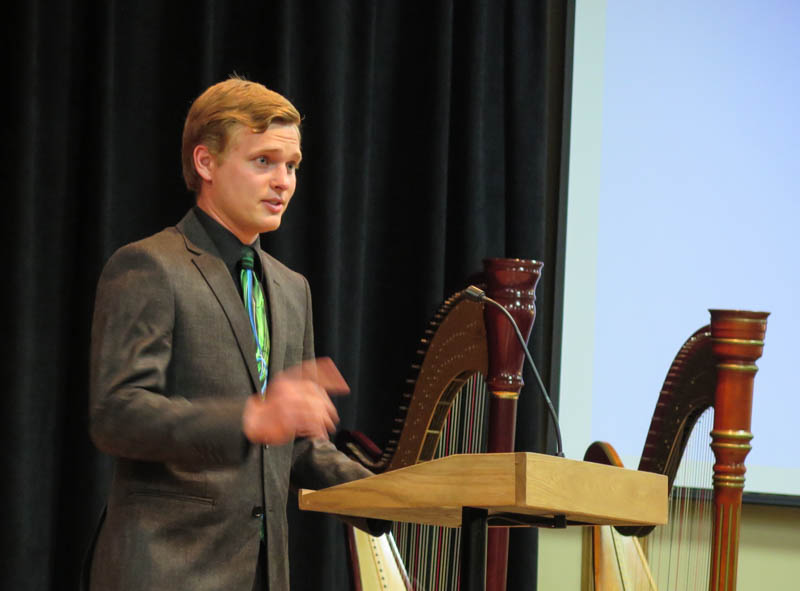 Steven shared about the many things he had learned from his dad. His final point was that his dad taught him to trust in Jesus — both by his words, and by his example. Steven shared that he was blown away by watching his dad go through cancer: never complaining, but steadfastly proclaiming that God has a purpose and we can trust him. "I really loved him a lot," Steven said in closing.
Jessy, Michael, and Jim (Laura's husband) also shared about their dad. Their high compliments for their father, and their testimonies of how his standards and godliness formed their convictions and lives, were powerful. No one could leave that service without seeing a picture of a godly father who invested deeply into shaping the lives of each member of his family. As my dad mentioned, "All the fathers in the room should have been convicted."
From family devotions twice a day to tackling huge projects with his boys to his steadfast commitment and high standards, he paved a path that his family is so grateful to follow.
Todd's younger brother shared how Todd consistently planted little seeds in his life… how he was there in the hard moments, pointing him to God.
Several other men spoke as well. The gospel was shared beautifully and passionately. Many worshipful songs were enjoyed.

Cheryl Kissling, Deb Biegler, and Edie Dukek playing "The Prayer." I heard this song first when they were playing it in the hospice house.
https://vimeo.com/128199136
The Biegler's asked Bekah and her sisters Hannah and Leah to sing "Blessings."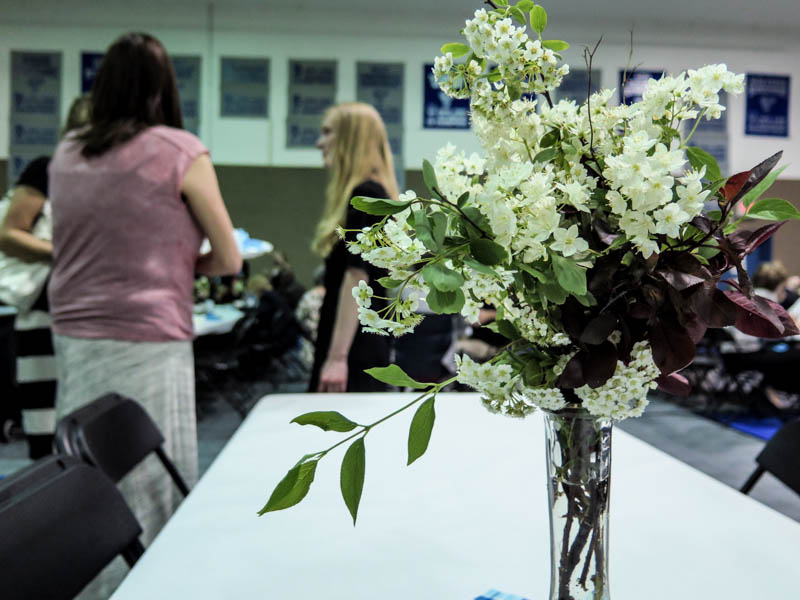 Afterward the gym was filled with beautiful table arrangements, delicious food, old friends, smiles and hugs, a sense of closeness amidst the sadness, and a gratefulness to God that we do not grieve as others who have no hope (1 Thessalonians 4).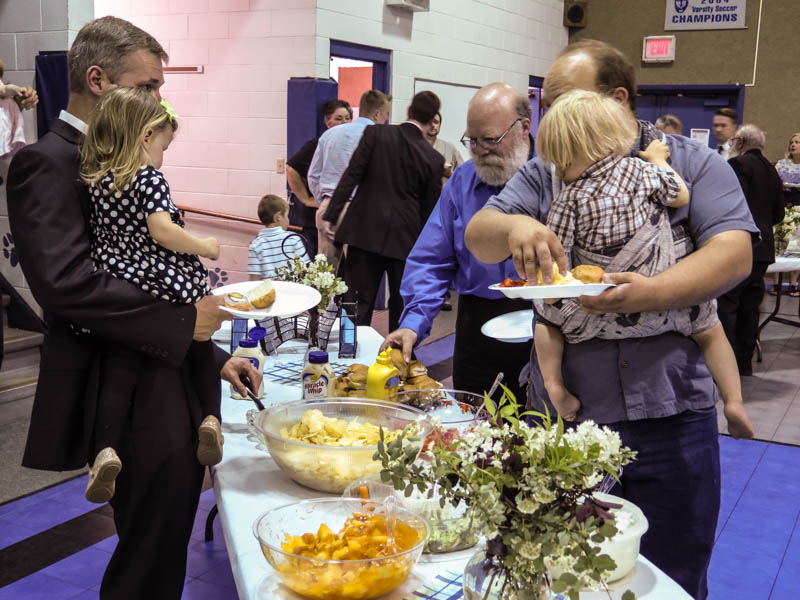 I got the impression this wasn't the first time these fathers went through the food line with a 2-year-old. [smile]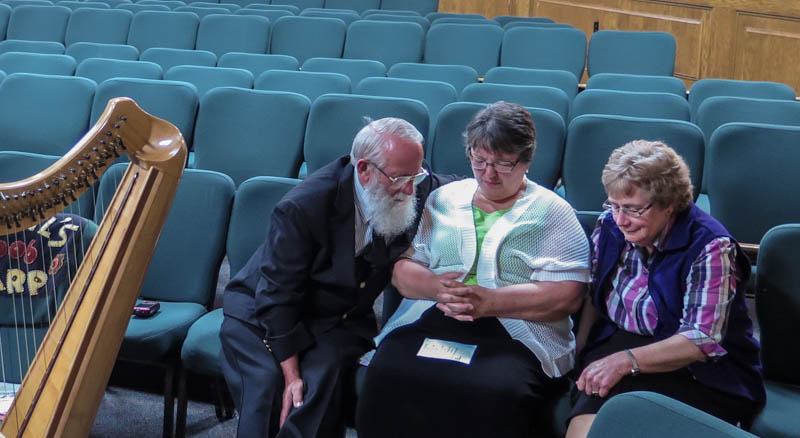 Some lingered in the auditorium providing prayer support … how could we go through such a time without the solace of coming to His presence for the much-needed grace He gives?! Thank you to all who have joined in prayer for the Biegler family.