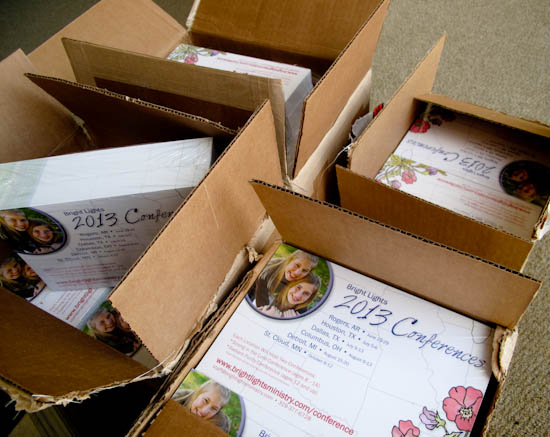 We decided to do a postcard this year to let previous Bright Lights attendees know about the 2013 conferences.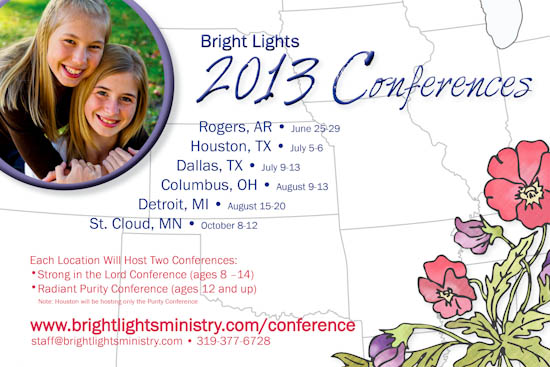 We'd appreciate prayer for the Lord to work in girls' hearts this summer, and that the Lord would continue to arrange the details of these conferences. Nickie is putting together a handbook for each girl to supplement the Strong in the Lord conference and we are excited about that project! Please pray that the Lord would use it.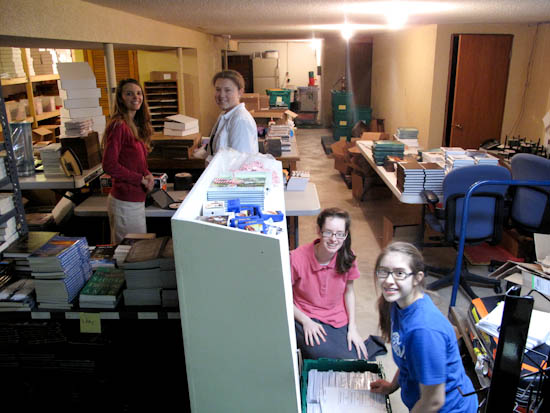 Things have been busy around here as we are now gearing up for a few home school conferences this spring in Oklahoma and Texas. We're grateful to some friends from our local Bright Lights group who have provided some extra help.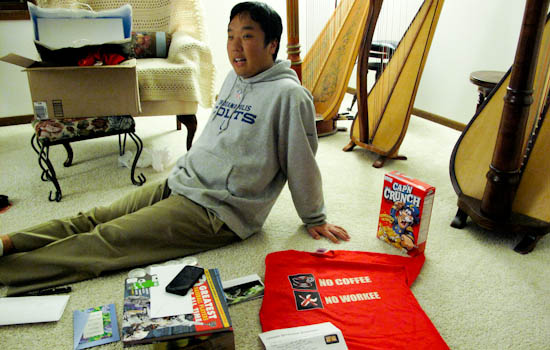 Stephen turned 28 on April 16th. He's pretty difficult to shop for, so he usually ends up with a very random assortment of gifts, haha.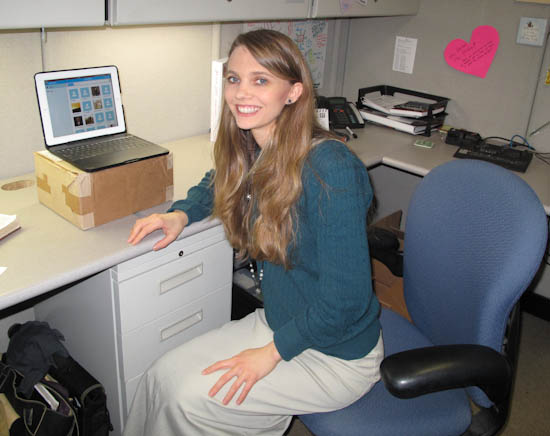 The other day Sarah and I Skyped with a Bright Lights group in New York. They had made a list of questions in advance for Sarah and it was fun to be able to get to know them a little. It was a special time!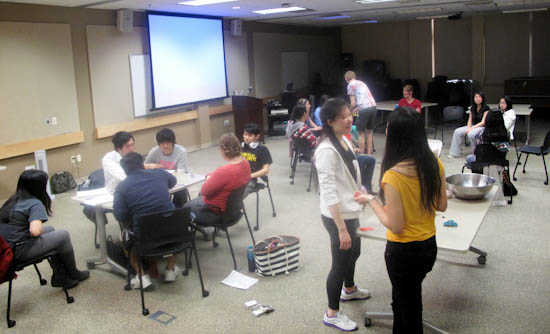 A recent visit to a CRU (Campus Crusade for Christ) international get-together at the University of Iowa reminded me of how much need there is for international students to hear the good news of the gospel. I learned that there are 1,500 Chinese international students just at the University of Iowa alone (3,500 internationals total at that university)! So much opportunity. Now we're brainstorming about organizing a trip for international students to the Creation Museum.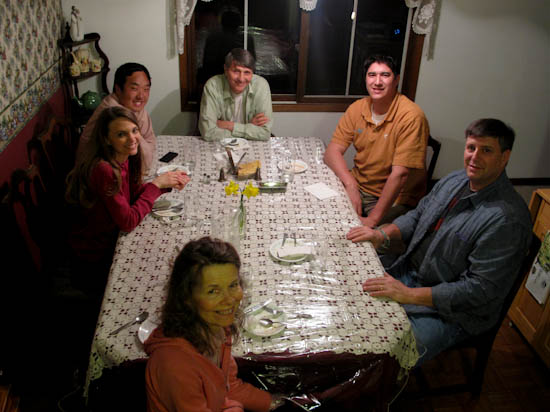 Carl Kerby and his son, Carl Jr., were in the area and able to spend the evening with us the other night. It was a big encouragement! If you aren't familiar with their teaching and resources, you should be! See their website here. The resource from them that we use the most right now is DeBunked a DVD made up of several short videos which are great to use for showing to unbelievers. If you've been to a Radiant Purity Conference, you've seen the 8 minute Ark Debunked video which answers the question "How did Noah fit all those animals into the ark?"