I am going to pause from sharing about the trip to post some pictures from today! When we arrived home from Australia there was no snow, so you can imagine our delight when we heard a blizzard was coming!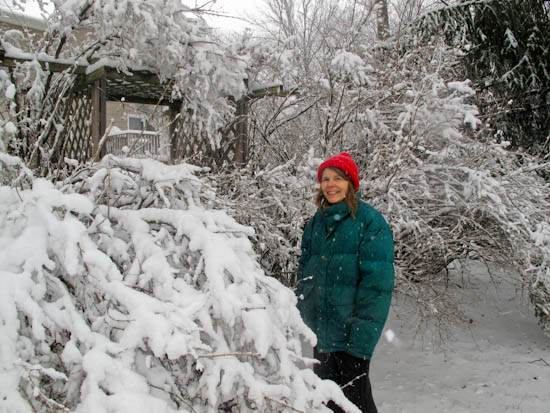 This post is especially for all our special friends in tropical places. We miss you and wish you could be here at our home to enjoy the beautiful white scenery we woke up to this morning!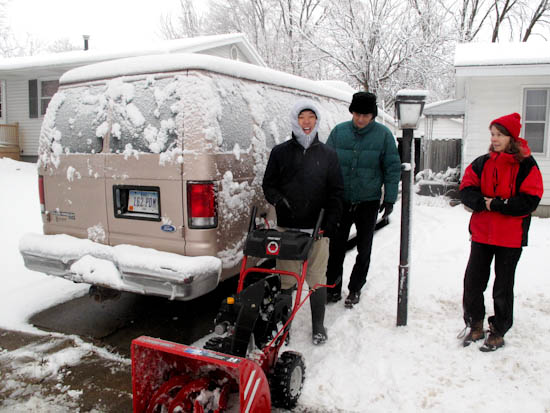 Right here Stephen is telling me to get out of the way because I am about to get my face full of snow as he turns on the snow blower.
My mom, Sarah and I went together and bought Stephen and my dad a snow blower for Christmas this year … a little early so we'd have it in time for the blizzard.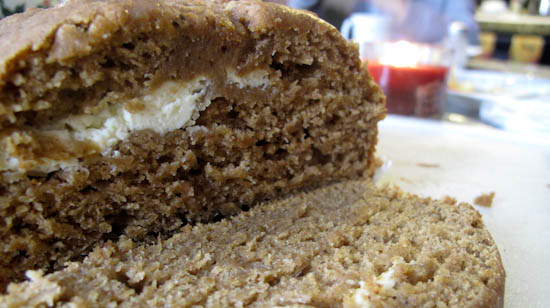 We get quite excited about storms, so we had to celebrate with pumpkin bread this morning (Sarah's favorite).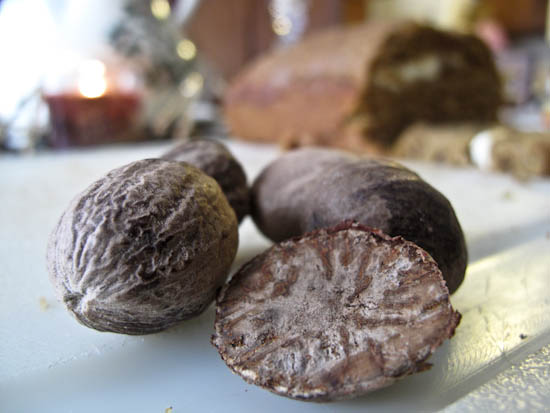 …made with freshly grated nutmeg. [smile] Does anyone out there grate your own nutmeg? I had never done it before, but I bought some fresh nutmegs (is that what they're called?! haha) at Victoria's Market in Melbourne, Australia. It's amazing how much more flavor freshly grated nutmeg has!
Isaiah 1:18 says "Come now, and let us reason together, saith the Lord: though your sins be as scarlet, they shall be as white as snow; though they be red like crimson, they shall be as wool." What an incredible transformation. What an amazing God.
Well, many power lines in the area are going down, so I am going to post this before I lose internet!